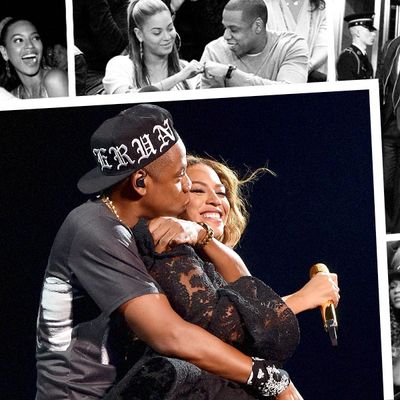 JAY-Z joins Beyonce on stage for 'Crazy In Love' at the "Chime For Change: The Sound Of Change Live" Concert at Twickenham Stadium on June 1, 2013 in London, England.
Photo: Maya Robinson and Photos by Getty Images
This article originally ran on July 23, 2014. We are reposting it in anticipation of Saturday's HBO On the Run Concert.
With divorce rumors swirling around Jay Z and Beyoncé, it looks like the unthinkable might actually happen: Everybody's favorite powerhouse duo may be headed for splitsville. Then again, it's always been hard to tell what's going on with the Carters. From the very start of their relationship, the two have been remarkably cryptic about their private life, managing to keep their most intimate aspects of their life sealed away despite being one of the world's most talked-about couples. In honor of the epic saga that is Bey and Jay, Vulture takes a look back at the musical icons' entertaining history together, beginning when she was Destiny's Child's front woman and Jay Z still had his hyphen, and charting their many collaborations (e.g., "Bonnie and Clyde," "Drunk in Love"), the birth of Blue, the infamous elevator video, and onward, toward their now-uncertain future.
1997–2000: While they weren't the subject of relationship rumors until the October 2002 release of the Jay Z single "'03 Bonnie and Clyde," the two had become acquainted through the music scene well before that. Exactly when their meet-cute happened remains vague, although various accounts puts it somewhere between 1997 and 2000. In a 2007 interview with Charlie Rose, Jay said he met Bey "ten years ago" (so, 1997). But in a 2008 interview with Seventeen, Bey said, "I was 18 when we first met, 19 when we first started dating." (She was born September 4, 1981, so this would put their first encounter in late 1999 or early 2000.)
July 4, 2000: An 18-year-old Bey appears on Jay Z protégé (and Roc-A-Fella records golden girl) Amil's track "I Got That."
November 2001: Jay and Bey both appear on the cover of Vanity Fair's music issue. In an interview with Vanity Fair more than a decade later, Jay would say of the time surrounding that shoot, "We were just beginning to try to date each other."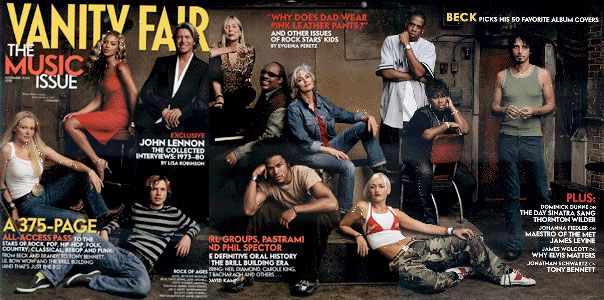 October 10, 2002: Bey's first post–Destiny's Child solo project is "'03 Bonnie and Clyde," with Bey playing the modern-day Bonnie to Jay's Clyde in the music video.
While the video fuels intense rumors about their relationship, the pair remain hush-hush about it, with Jay saying in a 2003 interview with Playboy that the pair are "just friends." But in one of their earliest TV appearances together, on MTV's TRL back in 2002, Bey is sporting Jay's signature Yankees cap.
2003: While the couple refuses to acknowledge their relationship publicly, paparazzi shots tell another story. Throughout 2003, the pair are frequently spotted at events.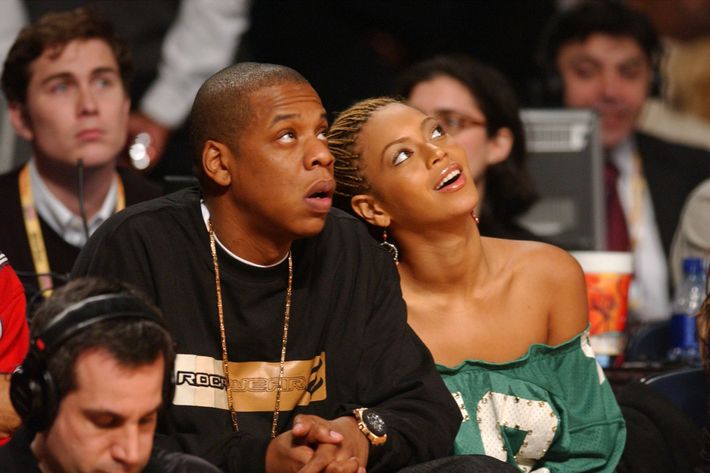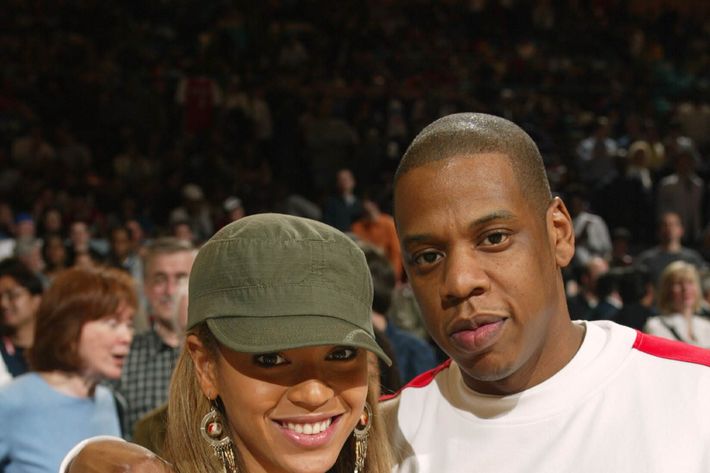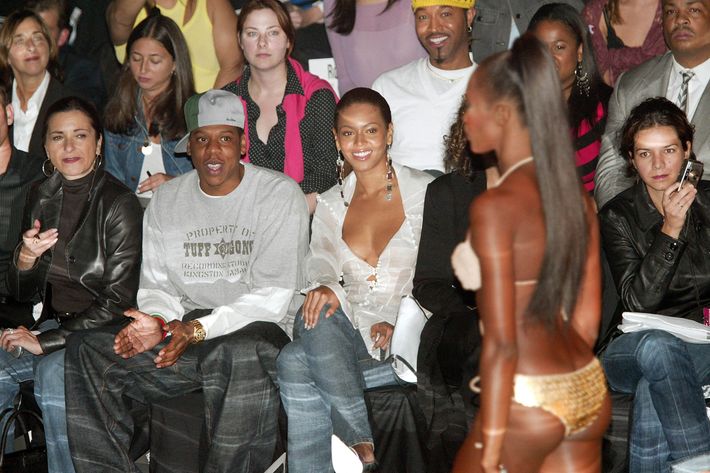 June 2003: Beyoncé releases her first solo album, Dangerously in Love, along with her first solo single, "Crazy in Love," featuring Jay Z.
Dangerously in Love also features another duet, the song "That's How You Like It," on which Jay raps: "Young Hovah and the Letter B. How you like that, huh?"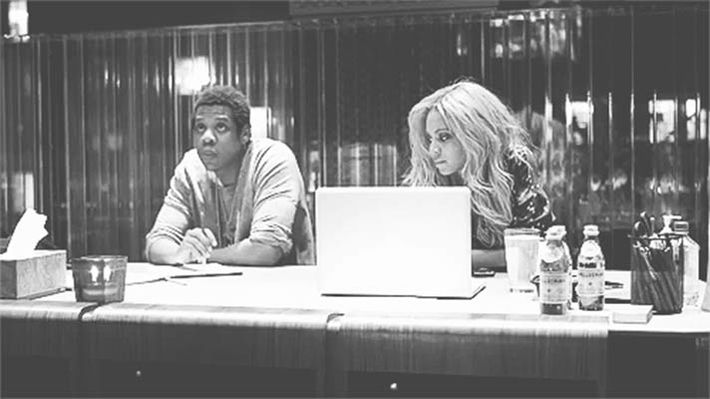 Even when they aren't duetting, the pair is referring to one another in their lyrics, with Bey's "Signs" referencing her love for a Sagittarius (Jay's sign!) and Jay's "Public Service Announcement" (from that year's Black Album) has him spitting "I got the hottest chick in the game wearing my chain."
August 28, 2003: Jay and Bey perform "Crazy in Love" together at the MTV Video Music Awards, and will continue to perform that song together at other venues throughout the year.
2004: The couple appears on a red carpet together for the first time, at the 2004 MTV Video Music Awards, in (arguably regrettable) matching outfits.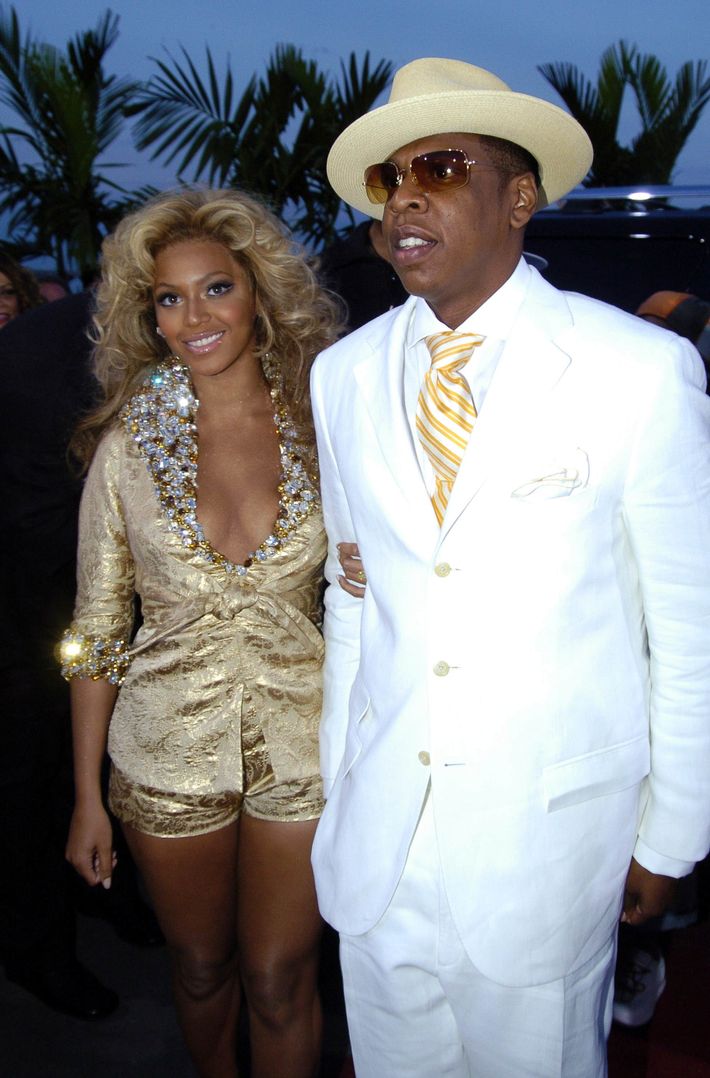 2005: Despite attempts to keep their relationship private, the pair remains highly visible throughout 2005, as they are snapped canoodling everywhere from Italy to the Grammys.
January 10, 2006: In a Cosmopolitan magazine interview, Beyoncé teases a wedding for the first time — well, sort of. She mentions it, at least. "Right now, the tabloids are saying I'm pregnant, and they're naming the baby," she said. "It's hilarious. I don't know when I'll want to get married. I never pictured myself as a bride, but after my sister's wedding, I did start thinking about what kind of wedding I'd want. I don't think I want a big one."
September 2006: Beyoncé releases her album B'Day, featuring Jay Z on the songs "Upgrade U" and "Déjà Vu."
November 2006: Jay Z released his comeback album Kingdom Come, featuring the song "Lost One." The track's somber lyrics fuel speculation that the pair's relationship is on the rocks. As he raps: "I don't think it's meant to be, B / But she loves her work more than she does me / And honestly, at 23 / I would probably love my work more than I did she."
In his 2010 book Decoded, Jay clarifies that the song is indeed about their relationship:
These lines are about trying to have a real, serious relationship with another ambitious professional. In a lot of ways, this is the flip side of the songs in my catalog like "Big Pimpin'," where women exist almost completely as predators or objects. This is about how difficult it is to respect a lover as an autonomous human being, with separate needs and goals and timelines than yours. It's one of the hardest things about a real relationship of equals. But it's worth it.
In 2006, Jay also released the single "Hollywood," featuring Bey, which she then rereleased on the deluxe version of B'Day as "Welcome to Hollywood."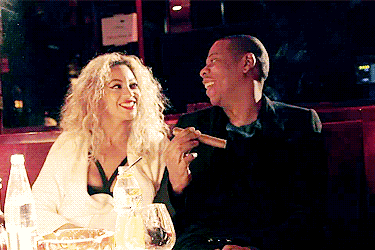 The duo continued to appear onstage together frequently throughout 2006: From performing "Déjà Vu" together at the 2006 BET awards to Beyoncé appearing at Jay's Reasonable Doubt tenth-anniversary concert in New York.
2007: The pendulum swings yet again from breakup rumors to engagement rumors: While the pair won't publicly confirm it, rumors of their engagement run rampant throughout 2007, with tabloids claiming that Jay popped the question on Bey's birthday in September.
April 4, 2008: Jay and Bey marry at a private ceremony at Jay Z's Tribeca apartment New York. Their marriage is on 4/4, a persistently important number in their relationship (they were both born on the fourth of the month). Instead of exchanging rings, they both got matching IV tattoos on their ring fingers.
October 2008: In an interview with Essence magazine, Bey is unusually candid about her private life, explaining that it was a joint decision to keep quiet about their relationship. (As she put it: "We decide everything. My word is my word. What Jay and I have is real. It's not about interviews or getting the right photo op. It's real.") She also says that their wedding was small, intimate, and drama-free, adding that she didn't want an engagement ring because "people put too much emphasis on that. It's just material, and it's just silly to me."
At the same time, the writer's description of the interview process offers a neat summation of what it's like to try and get the Queen B to open up about her relationship:
Interviewing Beyoncé, who has admitted she dislikes the process, is a little like talking to your mother about sex. There may be a pretense of open communication, but the subtext is clear: Are you seriously going to ask me that? … For now, Beyoncé and Jay-Z's relationship exists in that no-man's land where they won't give us anything and we can't get enough.
January 20, 2009: Bey and Jay show solidarity with another U.S. power couple — Barack and Michelle Obama — by attending the inauguration together. The two were staunch Obama supporters throughout his presidential campaign.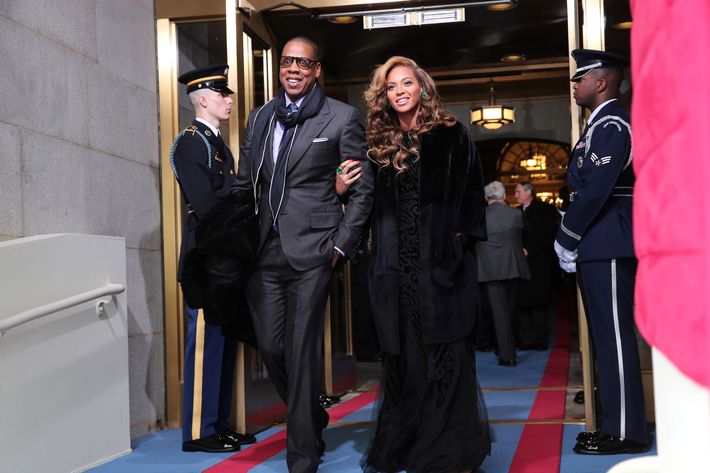 2010: Bey opts to take a career break throughout 2010 in order to focus on her family and her relationships, fueling pregnancy rumors.
But she does take the time to join Jay Z onstage for a surprise cameo during his performance on the first night of Coachella.
June 2011: Beyoncé releases her album 4; though Jay doesn't appear on any of the tracks, the album is named after their favorite number.
August 8, 2011: Jay releases his Watch the Throne album with Kanye West, with Beyoncé singing on the track "Lift Off."
August 28, 2011: After revealing her baby bump on the carpet earlier that night, Beyonce finally confirms her pregnancy at the 2011 MTV Video Music Awards, beginning a performance of "Love on Top" by saying: "Tonight I want you to stand up on your feet, I want you to feel the love that's growing inside of me," and unbuttoning her blazer at the end and proudly rubbing her stomach.
According to the Guinness Book of World Records, the announcement breaks the record for "most tweets per second recorded for a single event," at 8,868 tweets per second.
Not long after, Beyoncé pregnancy conspiracy theories begin, with truthers claiming that Bey is faking the pregnancy, citing an interview on an Australian TV show in which her belly appears to fold over itself.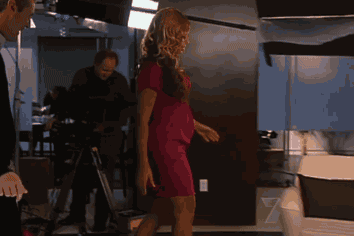 Bey vehemently dismisses any such rumors.
2012: Throughout 2012, the pair is increasingly open about their relationship, even going on double-dates and holidays with fellow famous couple Chris Martin and Gwyneth Paltrow. "Chris and I are like Jay and Beyoncé; two paranoid ironists and two calm, grounded people," Paltrow was quoted as saying.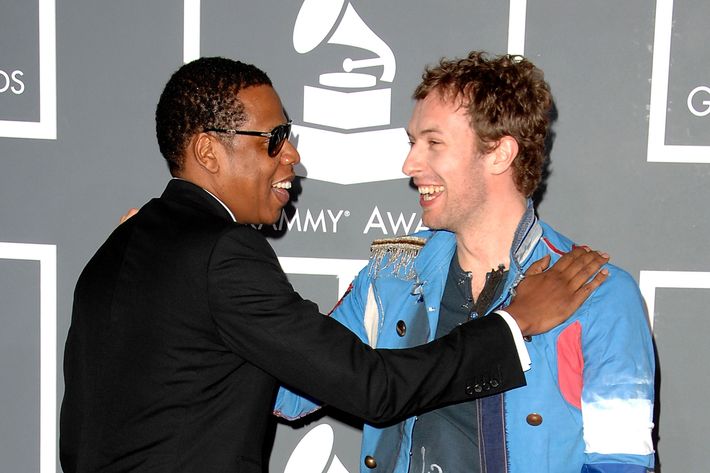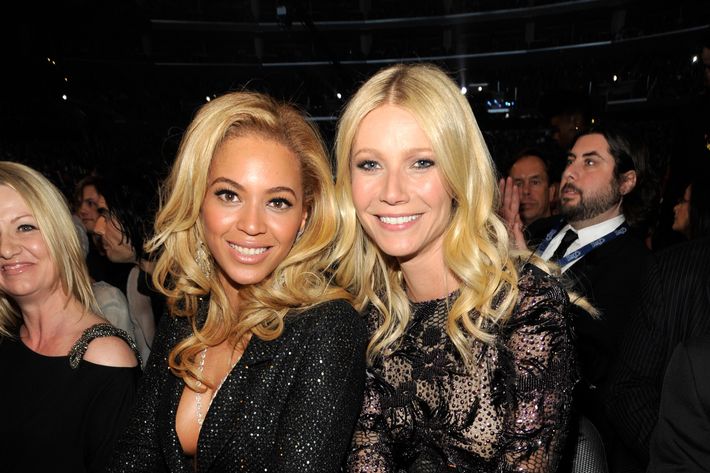 January 7, 2012: Blue Ivy Carter is born in New York. "Her birth was emotional and extremely peaceful, we are in heaven," the pair say in a statement. "We are thankful to everyone for all your prayers, well wishes, love and support."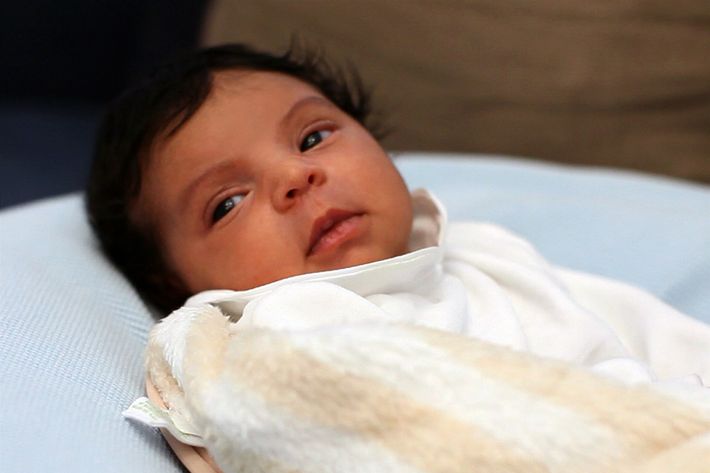 January 17, 2012: Jay Z posts the song "Glory," on his website, describing Blue Ivy's birth. It goes: "The most amazing feeling I feel / Words can't describe the feeling, for real / Baby, I'll paint the sky blue / My most greatest creation was you."
February 10, 2012: Bey and Jay share the first photos of Blue Ivy on Tumblr. The internet explodes with joy.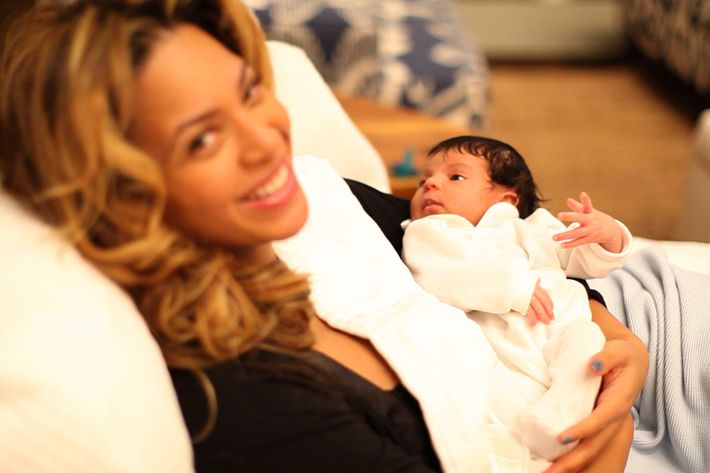 April 4, 2012: Jay Z and Beyoncé reportedly celebrate their four-year anniversary by renewing their vows in a private vow-renewal ceremony.
August 2012: Jay and Bey overtake Gisele and Tom Brady as Forbes magazine's highest-paid celebrity couple, with an estimated total income of $78 million combined.
February 2013: Beyonce's documentary Life Is But a Dream debuts on HBO, giving an unusually intimate glimpse into her world along with some adorable home-video footage.
She also sits down for a long interview with Oprah, opening up about her marriage. "I would not be the woman I am if I did not go home to that man," she tells Oprah. "It gives me such a foundation." She also describes an earlier miscarriage as being "one of the hardest things I've been through."
April 2013: Bey kicks off the Mrs. Carter Show World Tour. While Jay may not regularly be appearing with her, precious moments still ensue:
July 4, 2013: Jay Z releases his new album Magna Carta … Holy Grail, which features Bey on the track "Part II (On the Run)."
December 13, 2013: Beyoncé's surprise self-titled visual album drops. "Drunk in Love" becomes everybody's new favorite Jay and Bey duet as the world is introduced to the joys of having sex in the kitchen and the wonders of the surfbort.
Yet it's not all fun and games: On the track "Mine," Bey appears to express doubts about the relationship, singing, "Been having conversations about breakups and separations / I'm not feeling like myself since the baby / Are we gonna even make it? Oooh / 'Cause if we are, we're taking this a little too far."
Meanwhile — and it's unclear whether this is related to anything — Jay and Bey decide to go vegan for 22 days.
January 2014: Upon winning a Grammy for Magna Carta … Holy Grail, Hova gives a shout out to Bey, saying, "I want to thank God, I mean, a little for this award, but mostly for that and all the universes for conspiring and putting that beautiful light of a young woman in my life."
April 2014: The On the Run tour — the pair's first ever tour together — is announced. The trailer for it (which they release a few weeks later) is pretty crazy. Everyone is excited.
May 2014: News of the Mr. and Mrs. Carter Tour is soon overshadowed by the elevator footage seen around the globe, which showes Beyoncé's sister Solange viciously attacking Jay Z in an elevator following the 2014 Met Gala. Everyone goes crazy trying to figure out what it all means. (We did our part as well: Here's a timeline of how it all went down.)
After days of deafening silence (save some choice Instagram photos from Beyoncé), the family finally releases a statement:
As a result of the public release of the elevator security footage from Monday, May 5th, there has been a great deal of speculation about what triggered the unfortunate incident. But the most important thing is that our family has worked through it. Jay and Solange each assume their share of responsibility for what has occurred. They both acknowledge their role in this private matter that has played out in the public. They both have apologized to each other and we have moved forward as a united family. The reports of Solange being intoxicated or displaying erratic behavior throughout that evening are simply false. At the end of the day, families have problems and we're no different. We love each other and above all we are family. We've put this behind us and hope everyone else will do the same.
June 25, 2014: The On the Run tour kicks off in Miami. All seems well, with the couple holding hands and kissing onstage as lots of intimate home-video footage and larger-than-life iconography helps to cement the narrative of the couple's everlasting love story.
June 28, 2014: However, at the Cincinnati show a few days later, Beyoncé changes the lyrics to her ballad "Resentment" (which she performs in a wedding gown), which many take as evidence of Jay's infidelity. The line "I'll always remember feeling like I was no good / Like I couldn't do it for you like your mistress could" becomes "I'll always remember feeling like I was no good / Like I couldn't do it for you like that wack bitch could."
Meanwhile, "Been ridin' with you for six years […] I gotta look at her in her eyes and see she's had half of me" becomes a much harsher "Been ridin' with you for 12 years […] I gotta look at her in her eyes and see she's had half of me. She ain't even half of me. That bitch will never be."
July 19, 2014: Now a blind item from the website Blind Gossip — the same source that predicted Tom Cruise and Katie Holmes's divorce — has fueled fears the couple could be done for good. The post reads:
They are splitting up everything (properties, money, child/ren) right now, but will be keeping up appearances until the announcement. They are separating this year, with the divorce to follow in about six months. It will be very clean and very fast. In fact, the parties involved are describing the timeline as Tom Cruise/Katie Holmes fast.
The New York Post follows up with a similar report. "They are trying to figure out a way to split without divorcing … This is a huge concert tour and they've already gotten most of the money from the promoters up front," a source told "Page Six," adding: "For just a split moment, things got real for them and she was even talking about adding to the family. But, after a while, Jay was out doing Jay and Bey was out doing Bey. They made the classic mistake of thinking a child would change everything and help to rekindle the initial fire, and it didn't."
July 21, 2014: Beyoncé's Instagram continues to tell a different story, projecting the image of she and Jay Z as a happily married couple.