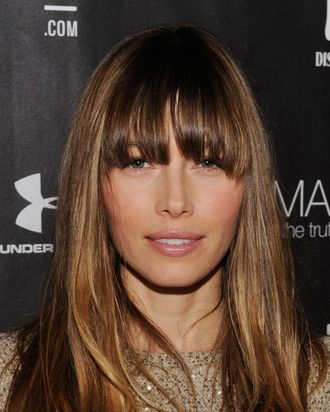 Actress Jessica Biel attends The Next Generation Filmmaker Dinner Series Presents "Emanuel And The Truth About Fishes" on January 18, 2013 in Park City, Utah.
Photo: Dimitrios Kambouris/Getty Images
According to The Hollywood Reporter, Jessica Biel will guest star in the season premiere of New Girl as the so-called "hottest scientist in the world," who ends up competing with Jess for the attentions of an attractive male guest at a wedding. It's not clear which Jess will be victorious, though Biel does have the advantage of science on her side. Adorkability isn't technically a science, right?