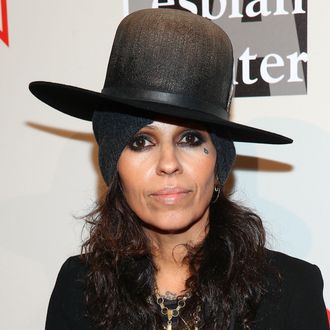 Photo: Imeh Akpanudosen/Getty Images
In a Reddit AMA promoting her new show on VH1, Make or Break, songwriter (and 4 Non Blondes frontwoman) Linda Perry got lots of questions about Christina Aguilera, P!nk and the Beyoncé songwriting (or lack thereof) controversy. Despite having songwriting credits all over her new album, it's open knowledge that Bey doesn't really write her own songs:
Linda, how do you feel about Beyonce changing one word on a song and getting writing credit. Does that bother you as a songwriter?
well hahaha um thats not songwriting but some of these artists believe if it wasnt for them your song would never get out there so they take a cut just because they are who they are. but everyone knows the real truth even Beyonce. She is talented but in a completely different way
I guess that "hahaha um" speaks for itself, doesn't it?