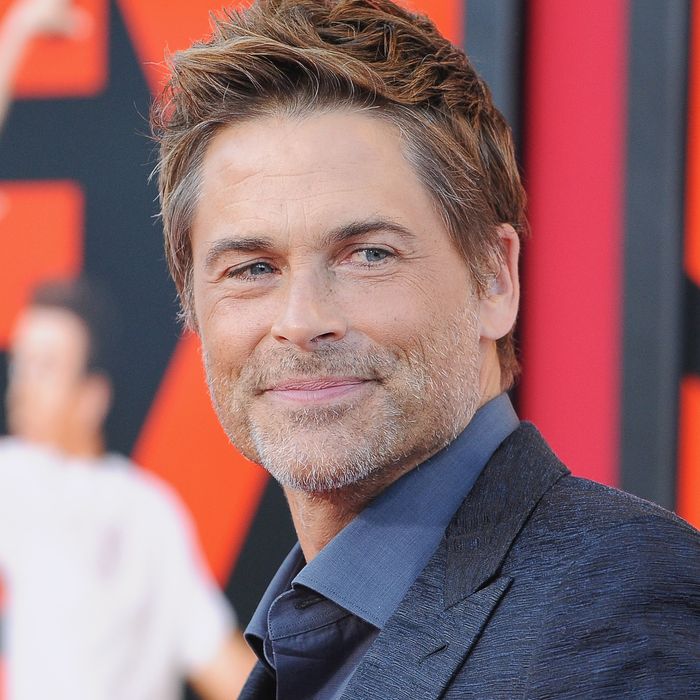 Photo: Jon Kopaloff/FilmMagic/Getty
In the new movie Sex Tape, Rob Lowe plays a supporting role as Cameron Diaz's seemingly conservative boss who, it turns out, has quite the taste for cocaine. But in 1988, Lowe starred with two young women in a real-life sex tape that caused him more than a little controversy. Which is enough to make one wonder: Could Lowe have signed up for Sex Tape just to suppress those other, less desirable Google results for the search "Rob Lowe sex tape"? If so, it's a pretty brilliant tactical maneuver and an impressive show of commitment — but did it work?
To test the efficacy of Lowe's ploy, we took screenshots of the Google results for "Rob Lowe sex tape" last Friday (left), before Sex Tape's reviews came out, and again this morning (right).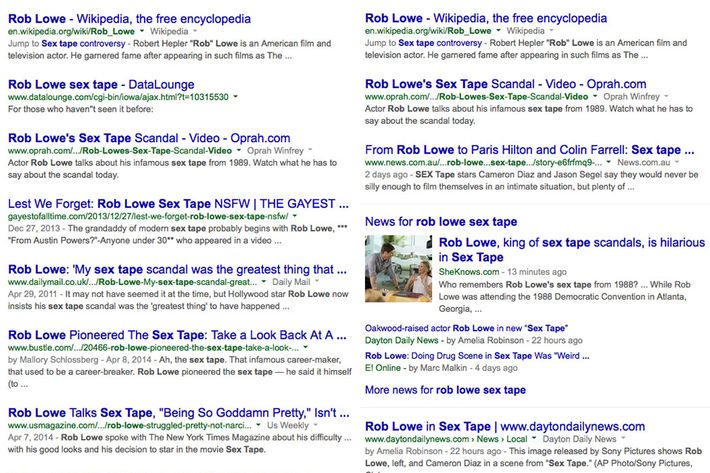 I mean, it sort of worked? You should've done more interviews, Rob! That would've really sealed the deal.