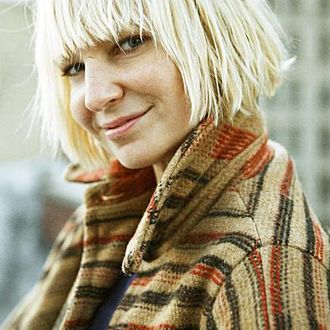 This week, Sia releases 1000 Forms of Fear, an album that probably took her about 45 minutes to write. Seriously: Sia's favorite press-tour anecdote has been how quick and easy it is to crank out hit songs like Rihanna's "Diamonds" and Beyoncé's "Pretty Hurts." She's fast! But is she the fastest songwriter? Below, we've compiled a list of known writing times for everything from "Single Ladies" to "Royals." The moral of the story is: a pop-writing job leaves plenty of time for naps.
"An afternoon" — Miley Cyrus's "We Can't Stop" and Mike WiLL Made It's "23"
When Mike WiLL stepped into the studio with Miley Cyrus last winter, the two cranked out both "We Can't Stop" — the only track they'd planned to work on together — and "23" in a single afternoon. "I let her hear ["23"], and she said, 'I love this shit,'" he told Stereogum in December.
3:00:00 — Beyonce's "Halo" (Ryan Tedder)
One Republic's Ryan Tedder wrote the Beyoncé ballad in a couple hours — and then repurposed the track for Kelly Clarkson, in the form of "Already Gone." Both songs charted despite their similarities and Tedder's regifting.
2:00:00 — Drake's "Hold On We're Going Home"
"I felt like we finished that in like two hours … I'm not a guy that does 40 songs for a project and picks 13 of them.  If I'm gonna go as far as to track over a beat," he said, "I usually have the utmost faith in it that it'll end up somewhere."
"Less than an hour" — Rihanna and Eminem's "The Monster" (Jon Bellion)
Songwriter Jon Bellion remembered scrapping together the song's hook ("I just mumbled it!") for another artist, Bebe Rexha, last spring. The track eventually found its way to Rihanna and Eminem's teams, and the rest was history.
30:00 — Lorde's "Royals"
She told Billboard last fall that she strung the lyrics together in the 30 minutes leading up to a studio session. Same, Lorde, same.
20:00 — Beyoncé's "Single Ladies" (The-Dream)
Though Beyoncé shares a co-writing credit, it was really The-Dream who came up with her 2008 single, spawning a dance craze that still takes wedding dance floors by storm. "When Bey came in," the producer told a radio morning show later, "she had that smirk that I see when I know a record is happening."
15:00 — Kanye West's "All Falls Down"
"And it wasn't until I hung out with Dead Prez and understood how to make, you know, raps with a message sound cool that I was able to just write 'All Falls Down' in 15 minutes." he told the New York Times last fall.
15:00 — Christina Aguilera's "Beautiful" (Linda Perry)
The song's writer, Linda Perry, admitted in 2003 that she'd wanted to keep "Beautiful" for herself before eventually giving it up to Aguilera. "Some people think I'm crazy for having this logic, but if it takes me more than 15 minutes to come up with a song, I walk away from it," she said. "That's the way I work."
14:00 — Rihanna's "Diamonds" (Sia Furler)
As she told the New York Times, it only took Sia 14 minutes to write out the song that would be come "Diamonds" — but was at first just a tune set to gibberish. She wrote "Titanium" in 40.
6:01 — Eminem's "Rap God"
In a Facebook Q&A with fans last fall, someone asked Em how long it took him to write the rapid-fire "Rap God" rhymes. "Six minutes and one second," he wrote back without a hint of sarcasm in his post.
5:00 — Rihanna's "Rude Boy" and "S&M," Nicki Minaj's "Super Bass" (Ester Dean)
In a 2012 New Yorker profile, Dean confessed that spending more than five minutes on any single track bored her. "Sometimes it's words but most time it's not," she said of her writing process.
5:00 — Jay Z and Alicia Keys's "Empire State of Mind"
Angela Hunte wrote the Alicia Keys hook in practically no time at all. Maybe that is why the "concrete jungle" line makes no sense.