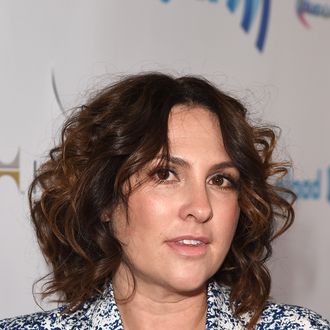 Photo: Jason Merritt/2014 Getty Images
Over the weekend at Amazon's press tour in Los Angeles, Jill Soloway was asked if she was worried about the lack of sympathetic characters on her buzzy new family drama Transparent. (Vulture's Margaret Lyons called the pilot sublime, and you can read more about it here and here.) First of all, Huh? Aren't we past this question? Soloway is a veteran of the closely observed family dramas, having been a writer and executive producer on Six Feet Under and The United States of Tara. In any case, she had a pretty good answer:
"The people who I believe in the most create work about people who are real. I'm also looking for truth, and I think that when people see truth in art, it resonates. Rootable women or likable women is a kind of trope that I was asked to be part of [while] working on getting network pilots picked up for a decade. 'She's not likable.' 'No woman would ever talk to another man romantically while she's married.' 'No mom would ever do anything that would make it seem like she wasn't thinking about her children all day.' The rules about what women would do are super antiquated. So besides following the Woody Allen thing of 'You don't need to write antagonists. Life is the antagonist,' I feel that way about my characters, and in particular being able to write women who are facing true challenges, true stories as opposed to the kinds of stories that most people ask women to write about women, it's an unbelievable freedom for me that I'm so excited about."
We just wanted to share that.