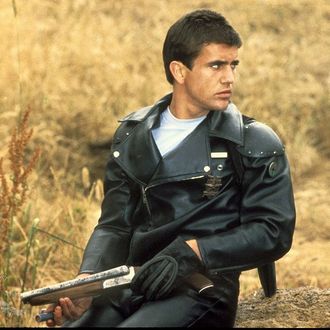 At the beginning of (and throughout) every month, Netflix Streaming adds new movies and TV shows to its library. Here is a quick list of several that you might be interested in. Some of these were added halfway through or near the end of July, but we're going to include them in this roundup anyway since you may have missed them. Some of these may also have previously been on Netflix, only to have been removed and then added back. Feel free to note anything we've left out in the comments below.
The Killing (Season 4)
Netflix's decision to pick up the final season of AMC's murder-mystery procedural was a head-scratcher. Season three was a miracle for fans, the product of post-cancellation resurrection. When AMC delivered a true death blow last year, The Killing was underwatched and critically divisive. And yet, here we are, six Netflix-exclusive episodes that put Linden (Mireille Enos) and Holder (Joel Kinnaman) back on the job. No, they're not still looking for Rosie Larsen's murderer, people who gave up after season one. This time, it's a murder at a military academy — and it looks good! The addition of Joan Allen is reason enough to give The Killing a second, third, or fourth chance. At least for these final six episodes.
Mad Max (1979)
After the Comic-Con commotion surrounding 2015's Mad Max: Fury Road, Warner Bros. is wisely making director George Miller's original film available for preparatory viewing. Set in a dystopian Australia, Mad Max is less of a sci-fi spectacle than its sequels, skewing closer to a desert-set Warriors. The jaw-dropping trailer for Fury Road touted Tom Hardy at his burliest, but it'll be hard to top Mel Gibson's determined badassdom from the original. Revenge never looked cooler.
Boys and Girls (2000), Down to You (2000)
How dare Kiefer Sutherland bully Freddie Prinze Jr. to the point where America's Golden Boy would consider leaving Hollywood forever. Clearly the 24 star needs to take in this double feature of lesser-known Prinze Jr. gems and rethink his behavior. Don't beat on Prinze Jr. just because you've only seen She's All That, Wing Commander, and Summer Catch, Kiefer.
Mission Blue (2014) (Available August 15)
Netflix continues its unspoken mission to be a haven for documentary film with the release of Mission Blue, the latest film from The Cove director (and Short Circuit star!) Fisher Stevens. The documentary captures underwater beauty, the manmade terror that threatens to destroy it, and an inspiring scientist, Dr. Sylvia Earle, spending a lifetime fighting back.  Earle describes the titular mission as such: to "protect the ocean the same way we now protect the land."
Nymphomaniac: Volume I & II (2014) (Available August 7)
If the idea of catching Lars von Trier's sex-filled double feature made you blush, it's arriving to Watch Instantly for all your behind-closed-doors needs. And know that Nymphomaniac is not the wall-to-wall copulation-fest that the film's orgasmic posters conjured up in your imagination. Lined with humor and crass philosophy, the latest von Trier is, as our own David Edelstein puts it, "both dumber and more entertaining than anyone had a right to expect."
Cosmos: A Spacetime Odyssey (2014) (Available August 7)
We fell hard for astrophysicist Neil deGrasse Tyson's revival of the 1980 Carl Sagan–hosted miniseries. A weekly physics lesson embellished with Hollywood special effects and Tyson's signature brand of smooth-talkin' sci-speak, the series zoomed inside microscopic atoms and out to the farthest reaches of the universe, time-traveling through universe-shattering events past, present, and future. The show was a trip — in every sense of the word. And now it's streaming, dying to be consumed by any knowledge-hungry Earthling.
BoJack Horseman (Season 1) (Available August 22)
Netflix makes a play for the Adult Swim crowd with a new animated comedy starring Will Arnett (as a talking horse), Amy Sedaris (as a talking cat), Paul F. Tompkins, Alison Brie (as a talking golden-retriever and his human girlfriend), and Aaron Paul (as … Jesse Pinkman, basically). Arnett's BoJack is a washed-up sitcom star who can't put down the bottle long enough to nab a new gig. High jinks ensue. Dirty high jinks — BoJack takes full advantage of its unconventional platform. Twelve episodes arrive later this month.
Spice World (1998)
Speed, eat your heart out. Nothing tops the bomb-on-the–Spice Bus car stunt from Spice World.
New Seasons of TV:

Continuum (Season 3)
From Dusk Till Dawn (Season 1) (Available August 19)
Haven (Season 4) (Available August 12)
Low Winter Sun (Season 1)  (Available August 12)
Once Upon a Time (Season 3) (Available August 29)
Parenthood (Season 5) (Available August 25)
Revenge (Season 4) (Available August 29)
Southcliffe (Season 1)
Other movies available:

Air Bud (1997)
Air Bud: Golden Receiver (1998)
All Cheerleaders Die (2014)
Bad Ass 2: Bad Asses (2014) (Available August 14)
Barbershop 2: Back in Business (2004) (Available August 26)
Best Laid Plans (1999)
The Birdcage (1996)
Blink (1994)
Blown Away (1994)
Becoming Jane (2007)
Blue Car (2002)
Bounce (2000)
Brian's Song (1971)
Buffalo Soldiers (2001)
The Cable Guy (1996)
Caveman (1981)
Chinatown (1974)
Christmas With the Kranks (2004)
Cleopatra (1963)
Chocolat (2000)
Corky Romano (2001)
Cypher (2002)
D2: The Mighty Ducks (1994)
Dancing in Jaffa (2013) Available August 12)
Dead Silence (2007) (Available August 16)
Detective Dee: Mystery of Phantom Flame (2010)
Deep Blue (2003)
Dhoom: 3 (2013) (Available August 20)
Elizabethtown (2005)
Ella Enchanted (2004)
Evacuate Earth (2012)
Evita (1996)
Face/Off (1997)
Freaky Friday (2003)
The Gabby Douglas Story (2014)
Goodbye World (2013)
Great Expectations (2012) (Available August 15)
Harlock: Space Pirate (2013)
Justin Bieber's Believe (2014) (Available August 6)
Kill Zombie! (2011) (Available August 9)
Kinky Boots (2005)
Lewis Black: Old Yeller: Live at the Borgata (2013)
Lizzie Borden Took an Ax (2014)
Mean Creek (2004)
The Mighty Ducks (1992)
A Monster in Paris (2011)
The Motel Life (2012) (Available August 26)
Not Waving But Drowning (2012)
The Nut Job (2014)  (Available August 13)
Peace, Love & Misunderstanding (2011)
Prefontaine (1997)
Red Dawn (1984)
Rocky (1976)
Rocky II (1979)
Rocky III (1982)
Rocky IV (1985)
Rocky V (1990)
Rounders (1998)
Sabrina (1995)
Saints and Soldiers (2003)
The Samaritan (2012)
Shooter (2007)
A Short History of Decay (2014)
Sky Captain and the World of Tomorrow (2004)
Spark: A Burning Man Story (2013)
Stage Fright (2014) (Available August 7)
Switchfoot: Fading West
Thanks for Sharing (2012)  (Available August 18)
Turner and Hooch (1989)
Voyage to the Bottom of the Sea (1961)