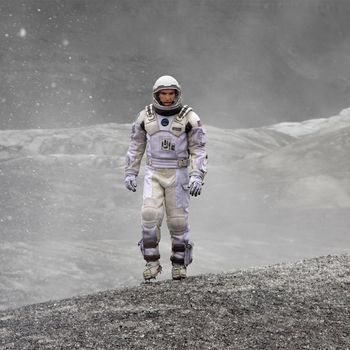 Christopher Nolan sends Matthew McConaughey into space to save Earth in Interstellar.
Photo: Melinda Sue Gordon/Warner Bros. Entertainment, Inc. and Paramount Pictures Corporation
Hopefully, you've had a few minutes to play around with our Fall Entertainment Generator. But if you're looking for straight and simple lists of things to look out for by medium, we'll be breaking them out separately. Here's a look at fall movies.