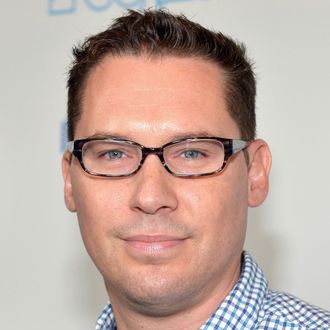 Photo: Charley Gallay/Getty Images
Plaintiff Michael Egan has dropped his lawsuit against X-Men: Days of Future Past and X-Men: Apocalypse director Bryan Singer, which accused Singer of sexually abusing Egan when he was a minor. On Wednesday, a federal judge in Hawaii granted Egan's motion to dismiss the case "without prejudice," meaning that Egan could file a case with the same claims again later. Egan had been representing himself after his lawyers withdrew from the case in late July following deteriorating attorney-client relations.
While this would seem like a favorable outcome for Singer, it doesn't mean his legal woes are over. Singer had opposed Egan's motion to dismiss the case without prejudice, arguing that the case should be dismissed in a way that it could not be refiled, and that Egan should pay his legal fees. "That's not a victory [for Singer] at all," said Vince Finaldi, an attorney advising Egan on the case. "If anyone can claim victory it's Mike Egan, because he was able to get away from his lawyer, who was not representing his interests, and was able to do so in such a way that he can re-file" the case.
"We're very pleased and my client is looking forward to moving on," Bryan Singer's attorney Marty Singer told the Wrap on Wednesday evening.