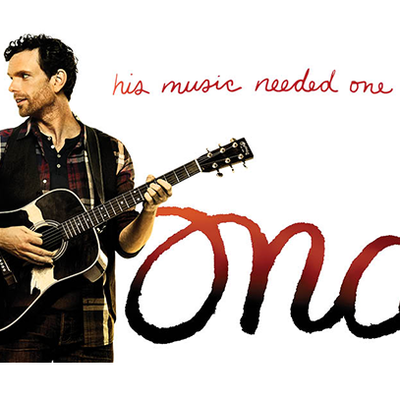 Give Your Spirit a Lift With ONCE
Set in Dublin, ONCE follows the heartbroken Guy, who has given up on his music and any hope for love, until he meets a certain Girl, who inspires him to dream again. The only show on Broadway that has won a Grammy, Tony, Olivier, and Academy Award for music, ONCE will revive your faith in humanity and send you out into the world with renewed optimism.
The Poetry of Dublin
ONCE the musical is the story of Guy, a musician living in Dublin who has lost his love and inspiration, and Girl, a kindred spirit who sparks something in him to pick up his guitar again. Dublin has a rich and deep history of writers, artists, and musicians—and here you can see Guy's rousing music set to the inimitable words of Dublin's most famous poet, James Joyce.
Fall for ONCE
Guy and Girl sit down together in a music shop and collaborate on their first song, "Falling Slowly," a moving and honest straight-from-the-heart ballad. "Falling Slowly," which won the Academy Award for Best Original Song, is part of a score meticulously composed for music lovers. The cast album won a Grammy for Best Musical Theater Album and the London production won the Olivier Award for Outstanding Achievement in Music.
Make Up Your Mind to See ONCE
ONCE has been hailed as "raw and real" (Time), offering "unbridled joy" (Vogue), and using song and dance in ways you've never seen on Broadway before. When Guy and Girl put a band together, take out a loan, and book a recording studio, the result is "When Your Mind's Made Up"—one of the powerful songs they record that day. Girl gets Guy to start believing in himself again—and the more they share their lyrics, the more they begin to wonder if it isn't just the songs that they're falling for.
Peek Behind the Scenes of ONCE
Take an insider's look at this blockbuster musical originally set in Ireland, which has won eight Tony Awards, including Best Musical. Discover why this critically acclaimed production is one of the most inspiring shows to come to Broadway in a long time. On stage and off, get caught up in a soundtrack of hopeful anthems and in the healing power of love and music.