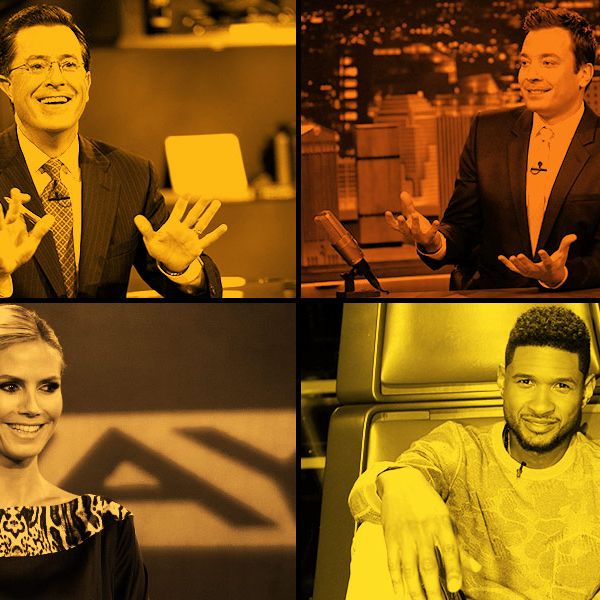 Photo: Maya Robinson and Photos by Comedy Central, NBC and Lifetime
The 66th Emmy Awards are next Monday and all this week Vulture has been breaking down the major categories. Forget trying to predict who will win, and let's focus on the question that matters: Who should to win? Here are our picks in the comedy, drama, and miniseries/movie races. Last up: the variety and reality competition. Most of the interesting awards for these shows were already given out at the Creative Arts Emmys, but these two will be in Monday's prime-time ceremony.

Outstanding variety series
Jimmy Kimmel Live
Real Time with Bill Maher
Saturday Night Live
The Colbert Report
The Daily Show with Jon Stewart
The Tonight Show Starring Jimmy Fallon
Let's put aside that Key and Peele is our actual pick for outstanding variety series. (It was at least nominated for writing and in several technical categories. Next year, voters!) The Colbert Report, which finally dethroned The Daily Show last year, still remains the one to beat — because it's excellent every damn night, and because the show submitted an episode from last August in which Daft Punk canceled on Colbert last minute, having promised MTV an exclusive appearance at the VMAs. The upside: Colbert outed his corporate overlords and threw an all-star "Get Lucky" dance party! Plus, it's the last chance to honor the conservative blowhard. In a few months, real-life Colbert takes over Late Night.
Outstanding reality competition program
The Amazing Race
Dancing With the Stars
Project Runway
So You Think You Can Dance
Top Chef
The Voice
The Amazing Race has won this category 9 times in 11 years, with Top Chef breaking the streak in 2011 and The Voice surprisingly taking the prize last year. None of these shows is in its heyday right now, so why not toss Project Runway a bone? Sure, it's a shadow of its former self, but last season was totally good! (So You Think You Can Dance would also be acceptable.)