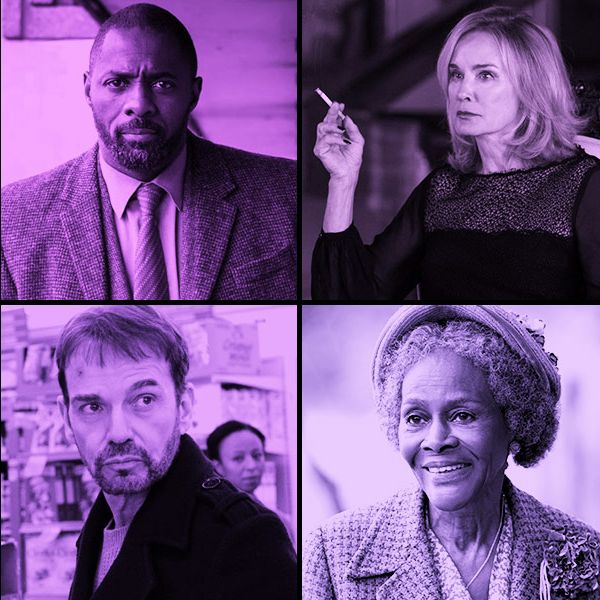 The 66th Emmy Awards are next Monday and all this week Vulture has been breaking down the major categories. Forget trying to predict who will win, and let's focus on the question that matters: Who should to win? Here are our picks in the comedy and drama races. Below: miniseries and movies.
Outstanding Supporting Actor in a Miniseries or Movie
Matt Bomer, The Normal Heart
Martin Freeman, Sherlock
Colin Hanks, Fargo
Joe Mantello, The Normal Heart
Alfred Molina, The Normal Heart
Jim Parsons, The Normal Heart
There's a reason The Normal Heart has four contenders in the men's supporting race alone: It's an actor's showcase. But one transformation was truly remarkable: Director Ryan Murphy shut down production so Matt Bomer could drop 40 pounds to play Felix, a closeted New York Times journalist who falls in love with activist Ned Weeks and later becomes infected with AIDS. Even without the scary weight loss, Bomer rips your heart out amid an all-star cast as a living window into Ned's private world, portraying someone who finds happiness, bravery, and love in the face of the worst possible circumstances.
Outstanding Supporting Actress in a Miniseries or Movie
Julia Roberts, The Normal Heart

Angela Bassett, American Horror Story: Coven

Allison Tolman, Fargo

Ellen Burstyn, Flowers in the Attic

Frances Conroy, American Horror Story: Coven

Kathy Bates, American Horror Story: Coven
We're tempted to say "Balenciaga!" and give it to Frances Conroy, but Allison Tolman had a breakout year, particularly on a show where she was by far the least recognizable face. Viva Tolman.
Outstanding Actor in a Miniseries or Movie
Benedict Cumberbatch, Sherlock
Chiwetel Ejiofor, Dancing on the Edge
Idris Elba, Luther
Martin Freeman, Fargo
Mark Ruffalo, The Normal Heart
Billy Bob Thornton, Fargo
Hell, give the Emmy to any of them and we'd probably be pretty happy: Sherlock's stand-off with Magnussen, Lester and Lorne's blood-soaked game of cat and mouse, Luther's lonely, coatless crusade — all incredible performances in iconic roles. But then there's Mark Ruffalo as pissed-off, ferocious gay activist Ned Weeks, rattling us to our core and making sure we never forget a national act of neglect. Easy call.
Outstanding Actress in a Miniseries or Movie

Jessica Lange, American Horror Story: Coven

Cicely Tyson, The Trip to Bountiful

Helena Bonham Carter, Burton and Taylor

Minnie Driver, Return to Zero

Kristen Wiig, The Spoils of Babylon

Sarah Paulson, American Horror Story: Coven
Sometimes American Horror Story's over-the-top campiness can overshadow the fact that there's some real acting being done. Jessica Lange won in a supporting capacity for season one's Murder House, but she turned up the telenovela scowls and femme fatale purrs for this season, and she deserves 100 trophies for it. Trophies of any kind, really.
Outstanding Television Movie
Killing Kennedy
Muhammad Ali's Greatest Fight
The Normal Heart
Sherlock: "His Last Vow"
The Trip to Bountiful
The Normal Heart is a very worthy contender, and certainly its prestige and message make it a likely winner. But Sherlock has never won an Emmy, and that's starting to feel a little ridiculous. (Even if it should probably be in the miniseries category.)
Outstanding Miniseries
American Horror Story: Coven
Bonnie and Clyde
Fargo
Luther
Treme
The White Queen  
Had HBO submitted True Detective in the miniseries category, no doubt it would have steamrolled the competition. Not that FX's risky proposition Fargo would have been any less deserving of a win. Noah Hawley revealed himself to be the long lost Coen brother, introducing us to a familiar world set in the not-too-distant future of the Oscar-winning classic but populated with wholly original characters. Throw in a cast that includes Billy Bob Thornton as an amused (and amusing) killer and it just might be better than getting to Carcosa.