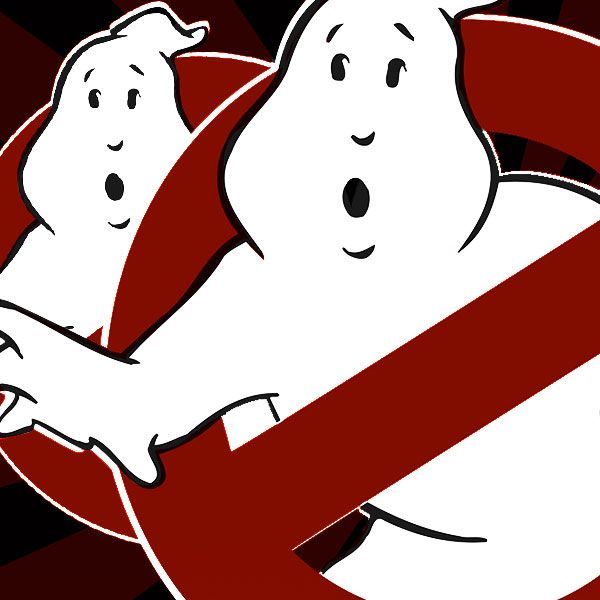 Over the weekend, a rumor began to circulate that Paul Feig was in talks to reboot Ghostbusters with a mostly female cast. Given the clout the Bridesmaids and The Heat director has amassed in Hollywood these days, it's certainly possible that this project might come to pass, but we know by now not to get excited for anything Ghostbusters 3–related until we see the yellows of Slimer's eyes. We've been reading about Dan Aykroyd's attempts to get a third Ghostbusters film made for more than 15 years now; to date — whether due to development hell or a holdout from a certain notable cast member — no such movie exists. The fresh batch of rumors about Ghostbusters 3 and the upcoming 30th-anniversary Blu-ray release of the original inspired Vulture to dig deep into the past and put together this history of the Sisyphean struggle to bring a third installment to the big screen. Interestingly, it also doubles as a timeline of Bill Murray just not giving a damn.
1989: The massive box-office, critical, and pop-cultural success of 1984's Ghostbusters eventually led to 1989's no-brainer Ghostbusters II, which, despite a then-enormous non-holiday opening weekend take of just over $29 million and a white-hot theme song by Bobby Brown, received far less acclaim and and only half the overall box-office haul as the original. Still, the iconic characters and big-name actors still had enough juice to spark thought of a second sequel almost immediately.
1996: A long-dormant fan site (hosted on Tripod, written in Comic Sans) has a compilation of Ghostbusters 3 rumors from the late 1990s. The earliest, an undated entry attributed to the Milwaukee Journal Sentinel and titled "Busters May Be Back," quotes co-writer and co-star Harold Ramis as saying that Aykroyd was writing a script featuring "a whole new, younger, and probably much more handsome team," and likened it to Ghostbusters: The Next Generation. Other archived news reports from 1996 and 1997 note that Aykroyd had finished a first draft of the script and was working on the second, and that, due to a lack of interest by fellow rights-holders Ivan Reitman and Bill Murray, it would focus on Egon (Ramis) and Ray (Aykroyd) and possibly new Ghostbusters. (Aykroyd cites Chris Farley and Will Smith as hoped-for targets; no word about Ernie Hudson's involvement — poor Winston Zeddemore.)
1997-1998: While the project doesn't receive the go-ahead, the non-publicity continues! Aykroyd tells USA Today in April 1997 that "It's time to find a new team and continue the franchise," a sign that Bill Murray is still playing hard to get. A report in November from the U.K.'s Sunday Mirror hints that Aykroyd offered Murray a role, but only a five-minute drive-by. In early 1998, Time magazine published a profile of John Calley, then the head of Sony Pictures Entertainment, who lists another Ghostbusters sequel among his plans for the studio. Newsweek followed up with a short item titled "The Strangest Sequel," which hinted that Bill Murray might be getting in the way by demanding a big cut of the box-office haul not to star in the movie. The February 6 release of Blues Brothers 2000 provided Aykroyd with a platform for discussing GB3, and he uses it to say that he and Ramis were working on a brand-new treatment and hoped to shoot it in the summer. In the summer of 1998, Cinescape whispers that the plot may concern Egon and Ray's attempts to continue the business after Peter Venkman (Murray) leaves, and that the main villain might be Hades, the Greek god of the underworld. Still no mention of Ernie Hudson, although he himself told Time Out New York and other outlets that he was game to take part in another sequel. But as the calendar flips to 1999, nearly a decade has passed without Ghostbusters 3 materializing.
February 1999: Harold Ramis tells Entertainment Weekly that he and Dan Aykroyd are working out a concept and that "The studio would love to make a deal, but they're not sure who to make the deal with." Ramis also talks about two main threads that will persist throughout this saga: He describes Bill Murray as "elusive," and he floats the idea of a new generation of Ghostbusters.
March 1999: Dan Aykroyd writes a 122-page first draft for a third Ghostbusters film. Ghostbusters 3: Hellbent would see the crew heading to Hell — specifically, Manhellton (wordplay!) — and introduce a new crop of GBs. According to IGN: "This new crew includes: Franky, a body-pierced, tough New Jersey punker; Lovell, a dread-locked dude; Moira, a pretty but uptight gymnast and science grad; and Carla, a Latino beauty. There's also Nat, a prepubescent genius whose powerful brain has made his head abnormally large."
November 2005: Harold Ramis tells InFocus that he wants Ben Stiller to star in the sequel with Aykroyd and Rick Moranis. By this point, Rick Moranis has not acted in a film since 1996, nine years prior.
February 2007: In a radio interview, Aykroyd speaks about the Manhellton concept: "I wrote a script called Hell Bent — Ghostbusters go to Hell, basically. The premise is that it's Manhellton. There's Manhattan and ManHELLton. And if you can build an inter-dimensional phase system so that you can go from one dimension to another. We've succeeded doing that, and we go to the Hell side. Central Park is this huge, deep mine, green demons there, surrounded by black onyx thousand-foot-high apartment buildings with classic red devils. Very wealthy. And we go visit a Donald Trump–like character — Mr. Siffler. Lou Siffler, Lucifer. So I will say we meet the devil in it." Aykroyd says that the project will be CGI because Bill Murray won't do live-action and it will be cheaper to produce.
November 2007: Spurred by fan reaction to an unlicensed tech demo, Sony and Vivendi Games begin work on a Ghostbusters video game. All four original Ghostbusters, including Murray, lend their likenesses and voice talents to the game. Although marketing describes the game as having been written by Aykroyd and Ramis, they merely consulted on it. Ramis tells the New York Times: "They were happy to have our involvement at all. The crassest way I can put it is that they couldn't have paid us enough to give it the time and attention required to make it as funny as a feature film." (Because of corporate maneuvering, the game doesn't see release until June 2009. It is, if I recall, a pretty decent game. You could do worse.)
September 2008: Harold Ramis, along with his Year One collaborators Gene Stupnitsky and Lee Eisenberg, tells the Chicago Tribune that the three are also working on a Ghostbusters script. Stupnitsky and Eisenberg also wrote and produced The Office. Ramis also expresses interest in getting Judd Apatow (note: Paul Feig's frequent collaborator) to produce. He writes: "The concept is that the old Ghostbusters would appear in the film in some mentor capacity. Not much else to say at this point. Everyone is confident a decent script can be written and I guess we'll take it from there."
September 2008: Appearing by surprise at a screening of his film City of Ember, Bill Murray offers both shade and advice for Eisenberg and Stupnitsky: "We didn't have a lot of special effects in it. There were just a couple. It was just the funny characters in that world, and I like that movie because of it. The first movie had like 60 plate shots. The second movie had like hundreds … It was hard to wrangle because it was tied all around the effects without the story or the characters coming first. So, they are hard movies to write, and Dan really caught it with that first one." Murray also says that he had fun recording the dialogue for the video game a few months prior. "It was fun to do it again," he says.
October 2008: Seth Rogen's name is rumored to be attached to the production. When asked about it by Collider, Rogen says: "It's hard to imagine that would be good, isn't it? I mean, just as a movie fan. I am the first guy to be skeptical of that. It sounds like a terrible idea when you first hear it. At first hearing it sounds like the worst idea ever. I dunno. Maybe. I mean, that would have to be one mutherfucking good script."
December 2008: Sigourney Weaver, who played Dana Barrett in Ghostbusters II, enters the mix with some of her own ideas for the third installment. She suggests that her character's son, Oscar, play a substantial role in the sequel. "I would hope that my little Oscar would be one of the Ghostbusters even if I'm not in it!"
January 2009: A blog called Ghostspy goes live with spy footage hinting at production of a new Ghostbusters in New York. Like everything else on the internet, it is just viral marketing for a car commercial. In this case, a French, Ghostbusters-themed one.
February 2009: In a live Q&A, Dan Aykroyd tells a Boston.com reader that the script is still being worked on and that they "hope to be in production by late fall 2009." This does not happen.
March 2009: Judd Apatow is not producing Ghostbusters 3.
April 2009: Sony Pictures president Rory Bruer outlines the company's slate for 2011. It includes Spider-Man 4, Men in Black 3, and Ghostbusters 3. Only Men in Black sees a release … in the summer of 2012.
April 2009: Ramis and Aykroyd float the Ghostbusters cadets idea again. Ramis says, "Everybody said they'd do it" — which, come on, at this point is delusional, a lie, or a bit of both. Aykroyd adds this gibberish: "They'll be lots of cadets, boys and girls, who'll be learning how to use the psychotron, the accelerators and all the new stuff, the neuron splitter, which is going to be the interplaner, interceptor and all these great tools that they're going to have, to flip from dimension to dimension." Stop.
May 2009: Aykroyd expresses interest in casting Alyssa Milano — who did voice work for the video game — and Eliza Dushku in the film. He also says that filming will start in the coming winter. None of this happens.
June 2009: Ramis provides this update on the film to Empire: "I'm intrigued by my idea for where Egon has been. He's been working in the International Institute for Imaginary Science, in Geneva. He's evolved a post-rational, non-conclusive logic for dealing with problems of chaos. Someone asks him, 'What does that mean?' and he says, 'There are no spatial, conceptual or intellectual models to describe it — so we don't know.' Egon's gone so abstract, even he doesn't know what he's doing!"
June 2009: Michael Cera and Jack Black tour to promote Year One, directed by Ramis. Asked about casting possibilities, Cera says, "Ghostbusters is too important for me to try and be one." Black tells a reporter, "Yeah, I can bust some ghosts! I ain't afraid of no ghosts! Buster." Neither one becomes a Ghostbuster.
December 2009: Sigourney Weaver expands her head-canon with dreams of Bill Murray "[coming] back as sort of a Slimer character." The plotline involving Dana's son as a Ghostbuster is also apparently still in the script.
December 2009: Harold Ramis tells Heeb that the film "is progressing with plans to shoot next summer and release in 2011." This does not happen.
January 2010: While Eisenberg and Stupnitsky work on a second draft, Ivan Reitman states unequivocally that he will direct Ghostbusters 3.
February 2010: Bill Murray tells The Daily Mail, "I said to them, 'I'll do it if you kill me off in the first reel.' So now they are going to have me as a ghost in the film." It is not clear how serious Murray is.
March 2010: It becomes clear that Murray was not very serious. He tells David Letterman that being hounded for the film is a "nightmare" and that it's "just crazy talk."
March 2010: Vulture reports that Sony is looking to replace director Ivan Reitman with a younger director, but Reitman's airtight contract makes that possibility a unlikely.
August 2010: Asked about the possibility of another Ghostbusters by GQ, Bill Murray is unflinching in the amount of shade he throws screenwriters Eisenberg and Stupnitsky's way: "Harold Ramis said, 'Oh, I've got these guys, they write on The Office, and they're really funny. They're going to write the next Ghostbusters.' And they had just written this movie that he had directed … Year One. Well, I never went to see Year One, but people who did, including other Ghostbusters, said it was one of the worst things they had ever seen in their lives. So that dream just vaporized. That was gone. But it's the studio that really wants this thing. It's a franchise. It's a franchise, and they made a whole lot of money on Ghostbusters."
October 2010: Responding to Murray's quote, Aykroyd tells Vanity Fair: "I can tell you firsthand, I'm working on the script now and those two — Stupnitsky and Eisenberg — wrote Bill the comic role of a lifetime, and the new Ghostbusters and the old are all well represented in it … we have a strong first draft that Harold [Ramis] and I will take back, and I'm very excited about working on it." Aykroyd is also doing the rounds to promote his new line of Crystal Head vodka, which is vodka sold in a bottle shaped like a skull.
November 2010: The film is rumored to begin production in May 2011. This does not happen.
November 2010: In a radio interview, Aykroyd expresses interest in casting Bill Hader and Anna Faris in the film.
December 2010: Bill Hader says he found out about the casting rumor the same way everybody else did: via the internet rumor mill. "I obviously am very flattered," he tells Indiewire, "but I don't know anything about it." Ditto for Anna Faris.
January 2011: Ivan Reitman tells Cinema Blend that "virtually everything you've read on the internet [about Ghostbusters 3] is not accurate." That's probably true.
January 2011: A sources tells Deadline that "the studio won't even think about forward on a $150 million film unless Bill [Murray] has a closed deal and a commitment."
January 2011: Ramis, Aykroyd, Stupnitsky, and Eisenberg grow more confident in the script they've come up with. The main obstacle now seems to be getting Bill Murray to read the damn thing. At a Ghostbusters screening in California, Joe Medjuck, a producer on the first two films, discusses how impossible it is to get Murray to read scripts. "He hasn't even read 10 pages [of Ghostbusters 3] yet, to the best of our knowledge."
February 2011: Murray tells Howard Stern, "I guess I'm the problem. Before I was an asset, [but] now I'm a problem. There's a script somewhere [on my desk], but I haven't read it yet." He continues: "I'll get to it … I gotta get to it — I feel bad. I got a message and I think people — I don't want to hurt anyone's feelings — it's not the foremost thing in my mind, so I don't think about it."
August 2011: On Dennis Miller's radio show, Aykroyd lets slip some new details and suggests that the film has been rewritten to proceed with or without Murray. Ray, Aykroyd's character, "is now blind in one eye and can't drive the Cadillac. He's got a bad knee and can't carry the packs." Aykroyd reveals that the movie requires three young men and one woman, and that he is interested in casting Criminal Minds actor Matthew Gray Gubler. Aykroyd also says that the film will come out in 2012. This does not happen.
September 2011: John Hodgman heavily implies that he will have a role in the film during an appearance on WFMU's The Best Show. This is quickly revealed as a hoax.
September 2011: Sigourney Weaver once again pitches her only idea for the sequel. "All I said was that I hope my son, Oscar, has grown up to be a Ghostbuster." At this point, Sigourney, I am pulling for you and your pretend, now-adult, ghost-baby.
January 2012: Jonah Hill tweets a picture of him and the Ecto-1. Kristen Bell changes her Twitter background to a picture of herself driving the Ecto-1. Neither of these pictures means anything.
February 2012: Shooting himself in the foot, Aykroyd tells Empire that "the script must be perfect. We cannot release a film that is any less than that. We have more work to do." As for rumors of Bill Murray literally shredding the movie's script, Aykroyd dismisses them outright: "Bill Murray is not capable of such behaviour. This is simply something that would not be in his nature. We have a deep, private personal relationship that transcends business … Bill has too much positive estimation of my writing skills to shred the work."

February 2012: Aykroyd tells the Telegraph: "At this point it's in suspended animation. The studio, the director Ivan Reitman and Harold Ramis feel there must be a way to do it, but Bill Murray will not do the movie. He doesn't want to be involved. He's got six kids, houses all over America. He golfs in these tournaments where they pay him to turn up and have a laugh. He's into this life and living it." Hmm … "suspended animation." In limbo, caught between the world of the living and the dead. Kinda like a … you know… it's on the tip of my tongue.
June 2012: In another appearance on Letterman, Murray seems slightly more open to the idea of Ghostbusters 3. "Well, I think … we'll try again," he says "I always drag my feet on it."
July 2012: Sony Pictures hires Etan Cohen (Men in Black 3) to rewrite the Ghostbusters 3 script.
August 2012: Aykroyd tells Metro that he is optimistic about the script and that the film is proceeding without Murray's involvement. "Ghostbusters 3 can be a successful movie without Bill," he tells them. "My preference would be to have him involved but at this point he doesn't seem to be coming and we have to move on."
September 2012: In an interview with Collider, Ivan Reitman talks about remaking Ghostbusters. "I think Ghostbusters probably should be remade, if we can get it all right. We're working on it, so we'll see." Ha-ha, okay! Why not, at this point?
December 2012: Aykroyd gives Esquire a lengthy interview about the film's production woes but is still embarrassingly optimistic about the sequel's prospects. "Had [Bill Murray] said yes two years ago to the ghost concept," he states, "I'm telling you, we'd be making the movie this summer, and it would be massive." Aykroyd also tells Esquire, "If it does not happen, the life of Dan Aykroyd and his family and friends will be quite full without Ghostbusters 3." This seems like a bald-faced lie.
April 2013: Aykroyd continues to harp on Bill Murray's voluntary illiteracy. He tells ABC News, "I don't think he read [the script], because, you know what? If he'd read the second draft that I completely rewrote, he would be doing the movie." He also predicts that the film will shoot in 2014. Technically, this could still happen. Technically. Another gem from this interview, which mainly revolves around Aykroyd's occult vodka company, "People are mean on the internet. It's unbelievable. It really is the devil's gateway."

May 2013: Aykroyd shares more plot details with Larry King: "It's based on new research that's being done in particle physics by the young men and women at Columbia University … Basically, there's research being done that I can say that the world or the dimension that we live in, our four planes of existence, length, height, width, and time, become threatened by some of the research that's being done."
June 2013: Rick Moranis — who hasn't been in a movie in nearly two decades — tells Heeb about being approached by a producer for the project. "I don't say no to anything until everything is presented to me," he says. What is it? Is it happening? Is there a script? What's the part? Who else is in it? Where is it? How long is it gonna take? You know, I need a little bit more information.
July 2013: Ivan Reitman, speaking at the Toronto International Film Festival, addresses the giant, Bill Murray–shaped elephant in the room, "Bill Murray has never actually read anything. He may have read ten pages at some point, but he's never read a script. But he's never been interested, either. That part is true. It wasn't Ghostbusters in particular, it's just, he's been carrying on his life in a different way, in terms of the kind of parts that he's wanted to pursue." As for progress on the actual film, Reitman says that "some real progress" is being made and that "we'll see what happens."
November 2013: A website called Schmoes Know floats a rumor that Jonah Hill and Emma Stone have been approached to star in the film. This is not true, but at this point, Ghostbusters 3 info has become its own subgenre of film journalism, so other sites repeat it with caveats anyway.
February 2014: Harold Ramis passes away at the age of 69. Sony and the development team says that they will tweak the script in response to the news.
March 2014: Deadline reports that Sony Pictures is planning for the film to start production in early 2015. Ivan Reitman drops out of directing the film in the wake of Ramis's death.
March/April 2014: Nikki Finke reports that The LEGO Movie helmers Phil Lord and Chris Miller are in talks to replace Reitman. Lord and Miller decline the studio's offer, later citing burnout and wanting to take a break from feature films. They don't believe the concept to be doomed, however.
May 2014: Hey, maybe Zombieland director Reuben Fleischer is going to direct the movie.
June 2014: John Landis's son, Max Landis, tweets his concept for a Ghostbusters sequel that also functions as a meta-riff on film sequels. Comedy nerds go nuts over a series of tweets that will never be turned into a film.
July 2014: Dan Aykroyd says the film will go into production in 2015.
August 2014: Maybe Bridesmaids director Paul Feig is going to helm an all-female Ghostbusters reboot. That seems about as likely as anything else.