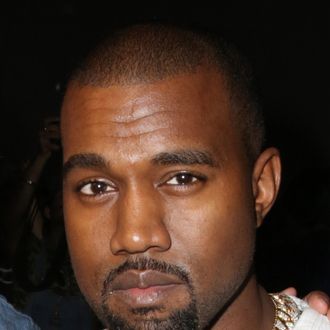 Photo: Chelsea Lauren/Getty Images
One reason that Kanye and Kim Kardashian West just put a deposit down on a $20 million estate in the Hidden Hills of Calabasas? Drones. Or, at least that's what Kanye told lawyers in a deposition attained by TMZ. He's still fighting for his rights after paparazzi photographer Daniel Ramos sued him for assault and battery back in March, and TMZ transcribed Kanye's testimony, which included this completely rational fear of flying camera 'bots:
"Is your daughter stalked by like drones? Are there drones flying where she's trying to learn how to swim at age 1? Wouldn't you like to just teach your daughter how to swim without a drone flying? What happens if a drone falls right next to her? Would it electrocute her? Could it fall and hit her if that paparazzi doesn't understand how to remote control the drone over their house?"
Wait, so who's going to tell Martha?