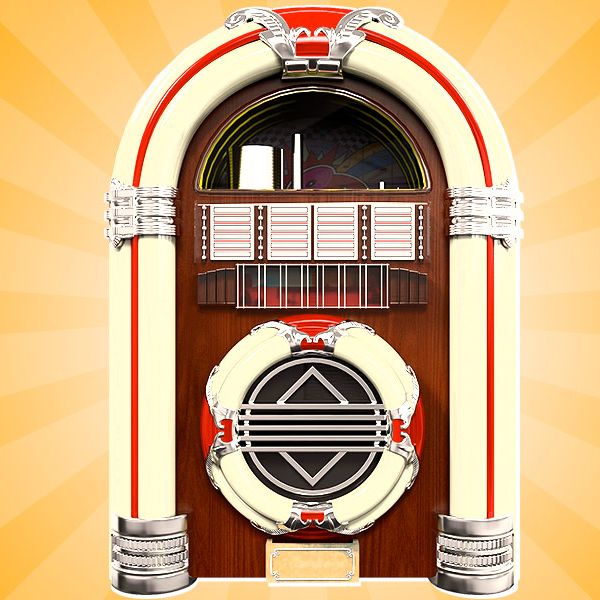 Hi, I'm Lindsay Zoladz, the new pop-music critic at Vulture and New York Magazine. Soon you'll be seeing quite a bit of me around here, so I thought I'd take a minute to introduce myself.
I used to work at Pitchfork, where, among many other things, I defended Miley Cyrus, introduced many of our readers to a Canadian weirdo named Grimes, and pissed off a whole lot of Lana Del Rey fans. (I have recently been forgiven by some Lanatics because I liked their queen's second album a lot better.) I had a column at Pitchfork called "Ordinary Machines" (shout-out to the goddess Fiona), in which I explored the profound and sometimes bizarre effects technology has had on music fandom. I wrote about social media's "R.I.P. culture," Hologram ODB, why the word millennial makes me queasy, Justin Timberlake's SEO disaster, Tumblr's sad-girl aesthetic, and, most recently, the melancholy of information overload. I loved writing that column and was sad to end it last week, but I suspect a lot of the pieces I'll be writing here will similarly interrogate my torrid love/hate relationship with the internet.
I live in Brooklyn. I spent seven years in Washington, D.C., and before that, I grew up in — as my friend likes to say — "the part of Philadelphia that is in New Jersey." I was faintly goth when I was 10, very emo at 15, and by 20, I'd become predictably suspicious of anyone who wrapped too much of her identity around any one genre of music. The first album I can remember buying for myself was No Doubt's Tragic Kingdom. The first song I can remember downloading from Napster was Pink's "There You Go." In a lot of ways, I'm a child of the internet, but I'm also old enough to remember a time before it (thank God I made it through high school before the dawn of Facebook), which allows me to at least try to write about it from a place of non-judgment. I do think this is a particularly exhilarating time to be covering music, since we're watching so many decrepit old barriers implode in slow motion — the ones between underground and mainstream, between indie labels and majors, between hip-hop culture and, well … pretty much all forms of American culture. At the same time, though, I've recently started to suspect that bragging about cultural omnivorousness has become its own form of snobbery, and that the new face of music-nerd elitism is not the High Fidelity bro but instead the Twitter user who would very much like you to applaud him for listening to Ke$ha and Sunn O))) and Florida Georgia Line and Gucci Mane and …
That said, I'm a sucker for anything that sounds even a little bit like Big Star, or pops clean-neon-synthetic like its beat was made of Flubber (exhibits A and B). Songs that can cause me to spontaneously burst into tears include Neko Case's "The Tigers Have Spoken," Big Country's "In a Big Country," and Beyoncé singing "Ave Maria," the latter of which once happened at a particular yoga studio where I am not likely to show my face ever again. American Idol contestants I have voted for include Kelly Clarkson, Ruben Studdard, and — I am a sinner / Who's probably gonna sin again — Bo Bice. I used to volunteer with the D.C. branch of the Willie Mae Rock Camp for Girls, where I worked with a band of 8-to-11-year-olds who called themselves the Atomic Jelly Turtles. (Watch out for them in about five years.) I can recite at least half of the dialogue in Purple Rain. My karaoke songs include Prince's "I Would Die 4 U,"  4 Non Blondes' "What's Up," and Nicki Minaj's "Come on a Cone." In situations related to both making music and writing about it, I am dismayed at how often I've been the only girl in the room.
One question I'm endlessly interested in is what rebellion and radicalism look like in the 21st century — a topic I explored in a piece for The Believer about the surprising subversion of production-library music, and also in my Pitchfork coverage of Pussy Riot. I'm a feminist, and yet I often find I'm most drawn to music that I disagree with politically and that sometimes even directly affronts my presence as a listener. (Last summer, Yeezus blew my mind while Janelle Monae's The Electric Lady left me cold.) I think the great Ellen Willis said it best, when writing about the Sex Pistols in 1977: "And there lay the paradox: music that boldly and aggressively laid out what the singer wanted, loved, hated — as good rock and roll did — challenged me to do the same, and so, even when the content was anti woman, antisexual, in a sense antihuman, the form encouraged my struggle for liberation."
People sometimes ask me when I knew I wanted to be a music critic, and the honest answer is that I never really did. I always loved listening to music and I always loved to write, but when I was younger, Music Criticism felt like a country that was walled off to me — I'd never been issued the proper passport. I had the feeling that a lot of the music writing I encountered was talking down to me, or inspecting my record collection with an arched eyebrow, or devaluing my point of view because I was something other than a straight white man. I was skeptical of that familiar tendency that Sarah Vowell once described as "reducing rock n roll to baseball card collecting … [to] flatten out this complex, thrilling thing down to manageable lists of names and titles and dates." When I was a little bit older, I found critics — Willis and Greil Marcus and Joan Morgan and Rob Sheffield among them — who came at it with a different approach. They wrote in more inclusive tones that inspired me to add my own voice to the mix, but even more important, they proved to me that music writing could be not only historically informed and searingly intelligent, but also, on a basic level, fun to read. Is there a way to make reading about pop music as vibrant and challenging and dynamic and difference-obliterating as the experience of listening to it? Probably not, but that's the impossible goal in the distance I'm always chasing.
More soon.