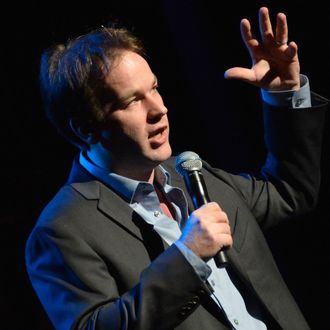 Mike Birbiglia performs during the 6th Annual Stand Up For Heroes at the Beacon Theatre on November 8, 2012 in New York City.
Photo: Mike Coppola/Getty Images
Comedian Mike Birbiglia has joined the cast of Orange Is the New Black's third season. There's no word on what role Birbiglia will play — guard? relative in a flashback? — but he was most recently seen leading a cancer support group in the "literal heart of Jesus" in The Fault in Our Stars, so maybe he can help Mr. Healy finally get "Safe Place" off the ground?