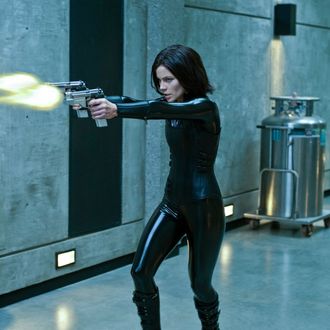 Still of Kate Beckinsale in Underworld: Awakening.
Photo: Screen Gems, Inc
Underworld, the vampire-versus-werewolf series starring Kate Beckinsale, is getting a reboot, according to The Hollywood Reporter. As you may recall, the original film came out in 2003 and led to three sequels, the most recent being Underworld: Awakening back in 2012, which is pretty recent even by today's lightning-fast reboot standards. But whatever. Reboot everything!