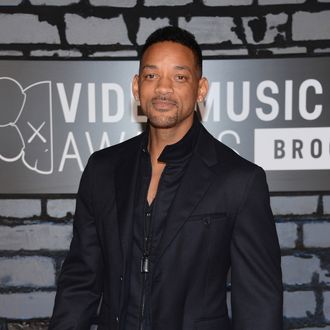 This man loves "Thong Song".
Photo: Dimitrios Kambouris/Getty Images
Will Smith's son Trey (or DJ Ace) let his dad hang out with him while he worked a Vegas pool party on Friday. But being the Cool Dad that he is, Papa Smith had to go and show off, performing "Summertime" and doing the "Jump on It" dance — which might just take you back a bit.
DJ Jazzy Jeff was there!
Which Cool Dad loves Sisqo's "Thong Song"? This Cool Dad:
Will Smith: Please do music again.