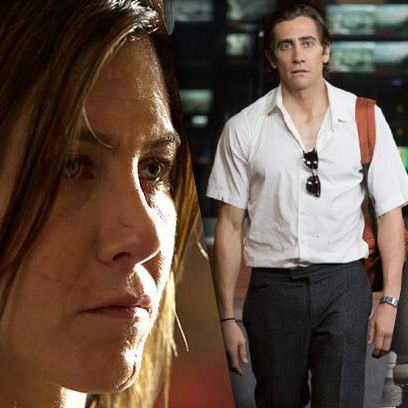 Photo: Cinelou Films, Chuck Zlotnick/Bold Films, Warner Brothers
How important is the Toronto Film Festival, which starts tomorrow? The last seven Best Picture winners all played there, for starters. But even beyond the considerable Oscar buzz generated by a Toronto berth, the fest can always boast an incredible (and incredibly packed) lineup of intriguing directors and dazzling movie stars — so much so that when you have to narrow the list down to the 15 most anticipated films, as I have here, a wide variety of still-worthy titles will miss out. (Never fear, though, because Vulture will be on the ground covering all of those movies, including hotly buzzed films that debuted elsewhere, like The Imitation Game and Wild.) For this list, we've restricted our choices to the movies that will be making their world premieres at Toronto, and it's quite a group, indeed.
While We're Young
In Noah Baumbach's new comedy, uptight oldsters Ben Stiller and Naomi Watts become enamored with a free-spirited pair of young bohemians, played by Adam Driver and Amanda Seyfried. Let's hope Seyfried, in a role originally earmarked for Baumbach's flame Greta Gerwig, has finally found another movie that can mine the loopy comic chops that served her well in Mean Girls.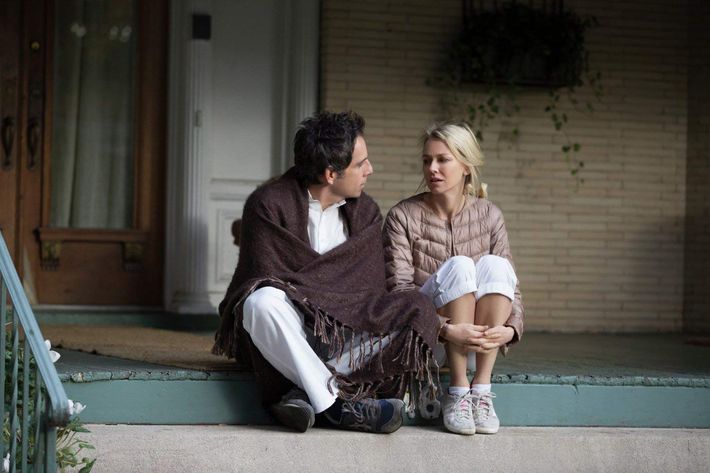 Nightcrawler
Jake Gyllenhaal lost 30 pounds to play a sleazy crime-scene paparazzo in this dark dramedy from first-time director Dan Gilroy. I'm not sure if I'm allowed to talk about it yet, but screw it: I love this nasty little movie! It's fucking bonkers, and I can't wait for you to see it.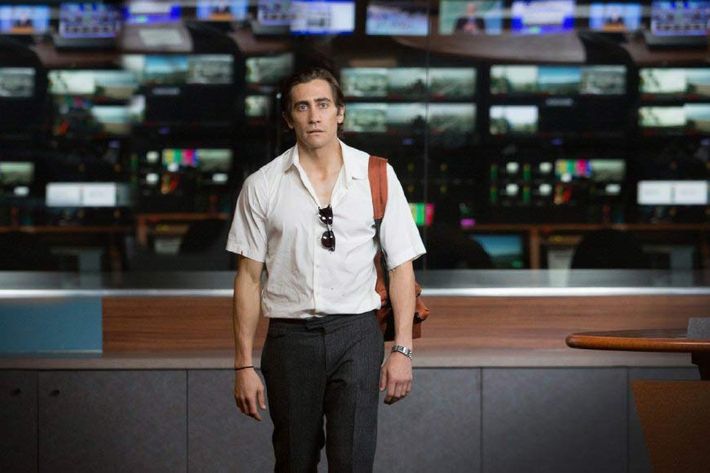 Men, Women & Children
Last time director Jason Reitman went to Toronto, he was skewered by critics for the overripe Labor Day, but in his latest film, he'll let text bubbles do the talking for him. Adam Sandler, Jennifer Garner, and Ansel Elgort lead an impressive cast in a movie that plumbs how relationships can flourish or splinter in the digital age.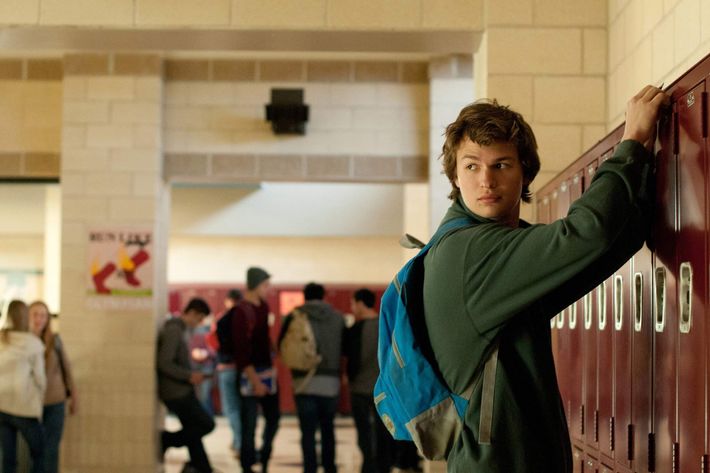 The Judge
Marvel mainstay Robert Downey Jr. hasn't starred in a drama since 2009's underachieving The Soloist, but he's hoping for better returns from this film from Wedding Crashers director David Dobkin, where Downey Jr. plays a hotshot lawyer called back to his hometown to defend his grizzled, estranged father (Robert Duvall) on a murder charge.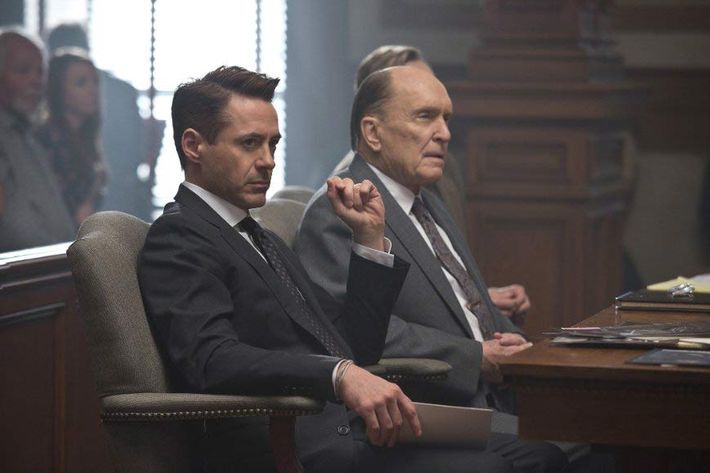 St. Vincent
The Toronto Film Festival has dubbed September 5 "Bill Murray Day," and in addition to screenings of the comedian's classic films, they'll be premiering his latest, St. Vincent, where Murray stars as an irascible neighbor to Melissa McCarthy and agrees to babysit her son. Wildly inappropriate life-lessons ensue.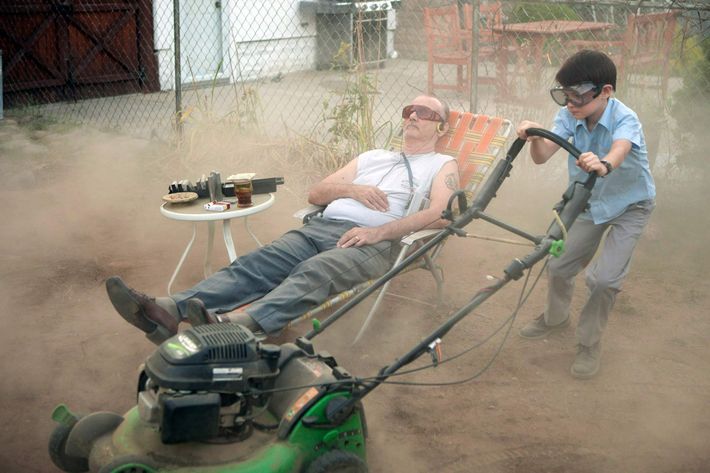 The Theory of Everything
James Marsh's biopic follows the scientist Stephen Hawking as a young man, and he's played by the surprisingly comely Eddie Redmayne. There's romance, too, with Hawking's first wife Jane (Felicity Jones), but will the movie follow them up until their split or settle for something more conventionally inspirational?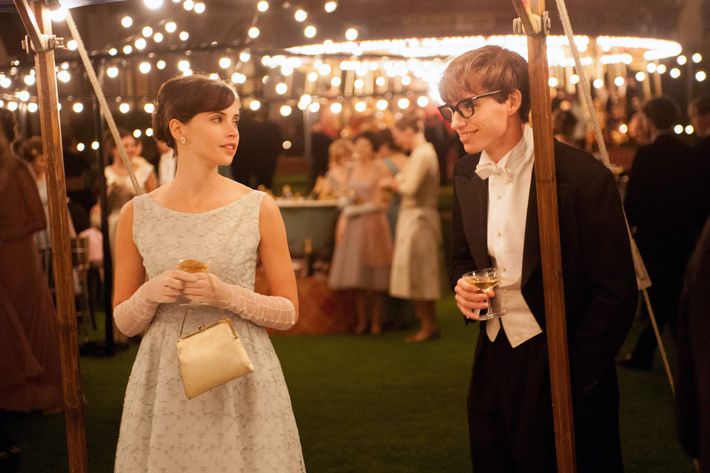 Top Five
Chris Rock corralled a top-flight comic cast including Kevin Hart and Tracy Morgan for this film, where he stars (he also wrote and directed) as a comedian who decides to get serious in an attempt to revitalize his career. First up: an important New York Times article meant to rebrand him, written by gorgeous journalist Rosario Dawson.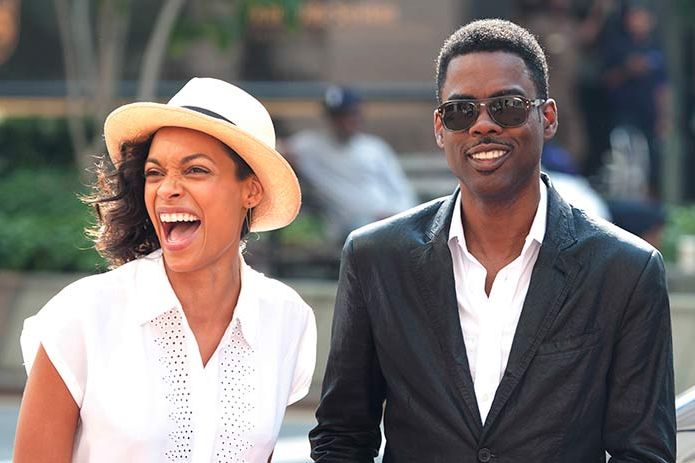 The Cobbler
Speaking of comedians getting serious: In addition to Jason Reitman's new film, Adam Sandler will be at Toronto supporting this gentle indie fantasy, where he plays a shoe repairman who can literally step into his clients' lives by donning their footwear. Some of those may prove to be an uneasy fit.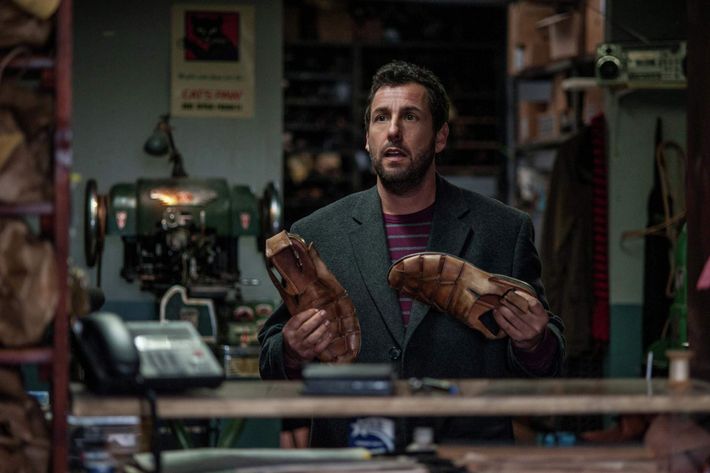 Cake
Jennifer Aniston downshifts for this small-scale tale, where she plays an embittered woman who becomes obsessed with the suicide of a fellow member (Anna Kendrick) of her chronic-pain support group. Dare we hope for a return to Good Girl–level Aniston?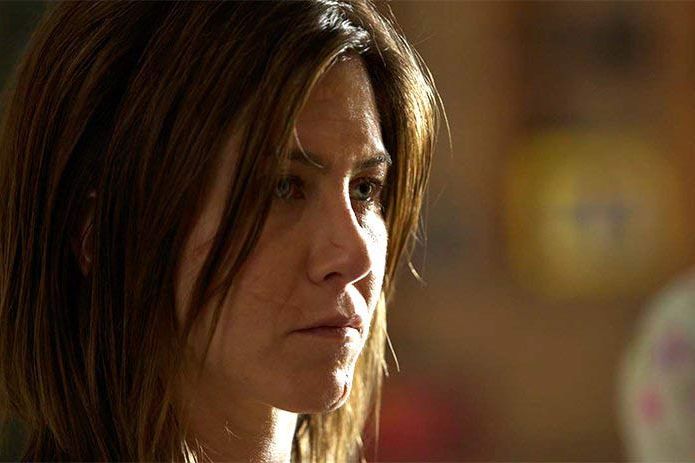 Miss Julie
Jessica Chastain tormenting Colin Farrell in a Strindberg adaptation directed by Liv Ullmann? We. Are. There. (Especially since it's the first film Ullmann has directed in nearly 15 years.)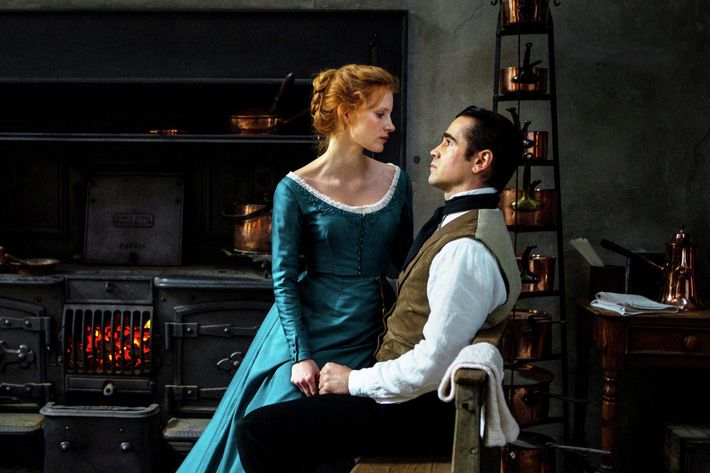 Welcome to Me
If you're making a movie about a woman with Borderline Personality Disorder who wins the lottery and then starts her own talk show (now there's a logline), you could scarcely find an actress better equipped to carry it than Kristen Wiig, who can shift swiftly between comedy and pathos all in the space of a single line reading.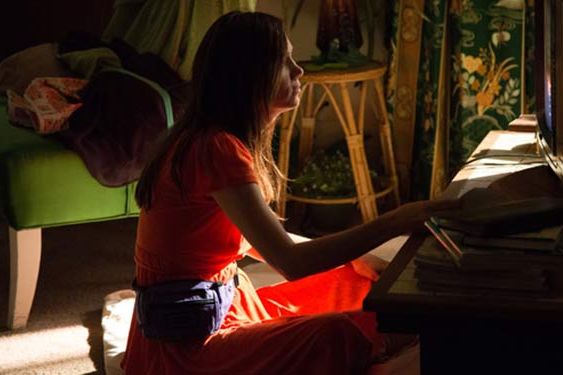 Still Alice
Julianne Moore won a Best Actress award at Cannes this year for David Cronenberg's Maps to the Stars, and in addition to that film (which is also coming to Toronto), she toplines the intriguing drama Still Alice as a professor struggling with early-onset Alzeheimer's. Kristen Stewart co-stars as Moore's testy daughter, and I'm curious to see these two go head-to-head.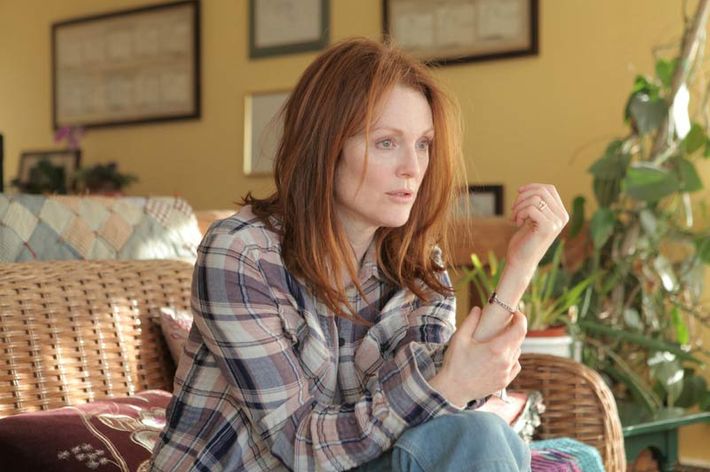 The Last Five Years
The acclaimed Off-Broadway musical from Jason Robert Brown gets adapted for the screen in this unusual film, where the romance between Anna Kendrick and Jeremy Jordan is told in two time-shifting story lines: We get her perspective in reverse chronological order after their marriage has dissolved, and his more optimistic take after the two have just met.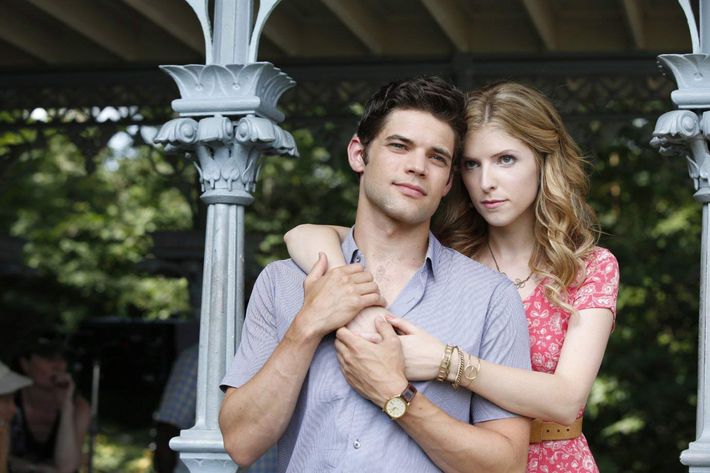 Pawn Sacrifice
Still searching for Bobby Fischer? Then look no further than this Ed Zwick–directed drama, where Tobey Maguire portrays the famous chess pro in a World Championship match with his Russian rival (Liev Schreiber).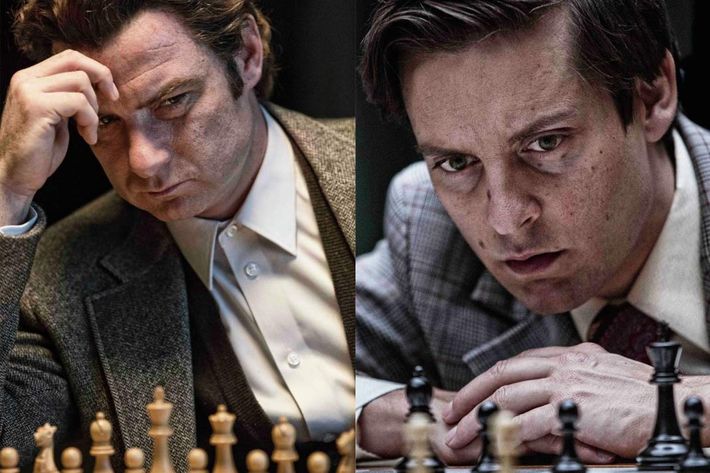 The Good Lie
Witherspoon's unvarnished work in the hiking drama Wild already spurred Oscar talk at the film's Telluride premiere, but just in case, she's also got this fact-based, Blind Side–ish story where she plays a spunky woman who takes in the Lost Boys of Sudan.