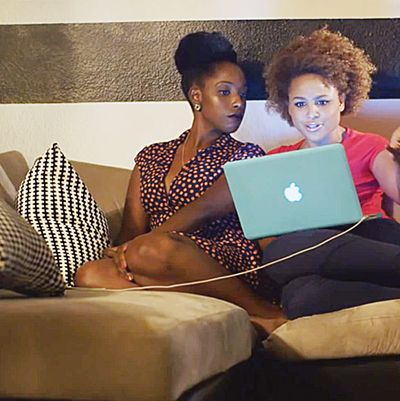 As Vulture's Streaming Week comes to a close, here are five web series currently in progress that are worth five minutes of your time.

Idiotsitter
A struggling young woman (Charlotte Newhouse) becomes the court-appointed guardian to a rich, hard-partying teenager (Workaholics' Jillian Bell).
Hello Cupid
Longtime friends Whitney (Ashley Blaine Featherson) and Robyn (Hayley Marie Norman) don't share the same taste in men—except for the times when they share it too much.
Be Here Nowish
What happens when two New Yorkers in turmoil move to Los Angeles in search of spiritual enlightenment? A lot of weird "energy" ceremonies.
Reggie Watts: Teach
In each episode, Watts channels a different teacher character, imparting bizarre, factually inaccurate, yet still enthralling wisdom to his students.
Whatever This Is.
A pair of production assistants struggle to make it in New York with crappy, soul-wrecking gigs on bad reality-TV shows. Often funny but also bleak as hell.
*This article appears in the September 22, 2014 issue of New York Magazine.