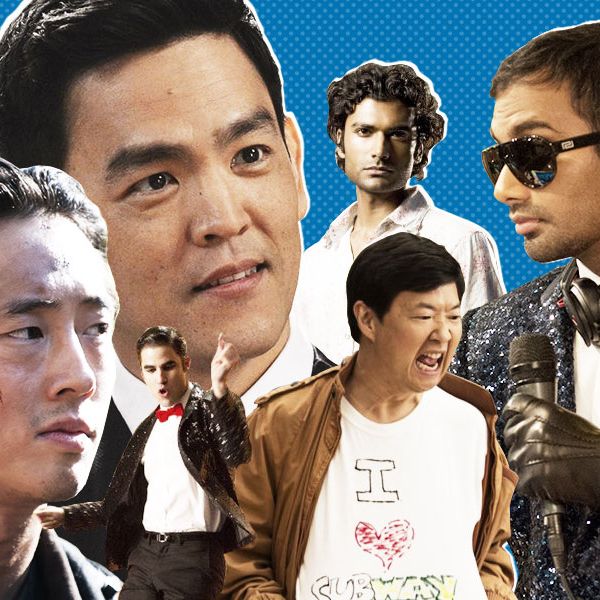 Photo: Emily Bennett-Coles
Not so long ago, a friend and I would scream "Asian!" whenever we saw an Asian actor, anywhere, on TV. I have a distinct memory of freezing the screen the first time I saw Harry Shum Jr. on Glee. Back then, he wasn't Mike Chang or even "other Asian," but just a glorified extra who swayed like a tree in the background. Still, I remember noticing him and thinking, Whoa. He is such a babe. Those were heady times, 2009.
The television landscape has changed a bit since then. For the very first time ever, an Asian-American male is headlining a comedy, courtesy of John Cho and Selfie. Cho is acutely aware of how big of a deal this is, saying, "I would call this revolutionary. It's certainly revolutionary for me." His role as a Henry Higgins–type to Karen Gillan's modern-day Eliza Doolittle comes out of a long, unfunny history of stereotyping the Asian male as a tongue-tied, conniving eunuch. The enduring yellowface of 2 Broke Girls' Han Lee is a constant reminder of a legacy that extends back to Long Duk Dong in Sixteen Candles and Mickey Rooney as Mr. Yunioshi in Breakfast at Tiffany's. Even as martial arts stars, Asian men have been famously asexual. (JET LI NEVER KISSED AALIYAH. Never forget.)
Over here at Vulture, I had to ask: What does it take for an Asian male to get some action on TV? While there have been trailblazing Asian male actors, such as George Takei on Star Trek and B.D. Wong on Law & Order: SVU, few of them have played characters who have had romantic relationships (yes, Takei's Sulu felt up Uhura in that one episode, but there was no kiss, and he was playing an evil version of himself). The guidelines I gave myself to compile a list of Asian male characters who've gotten some were simple and fairly generous: He must be an established character on a TV show (so, no nameless randos, but I also cataloged some of those in the odds and ends below) who has had a real, onscreen kiss with someone, not just an implied sexual connection. I found that Asian males on television tend to be characterized by sexuality in six different ways, and I've categorized those below.* The hope here is that by making the list, it will one day make itself obsolete.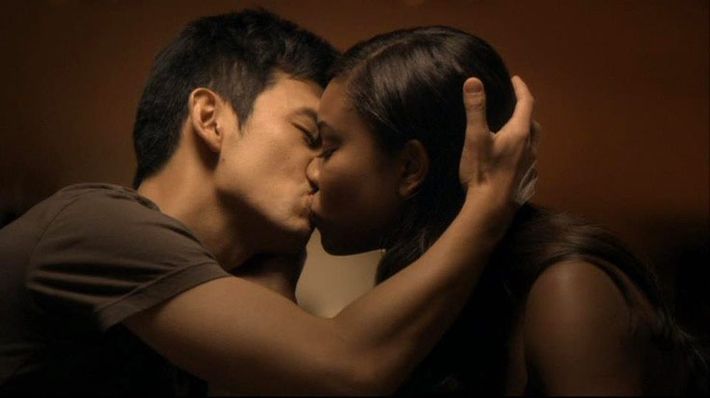 TYPE 1: THE JOHN CHOS
Probably more than any other Asian actor, Cho has gotten the most action on TV. His first major role came in 2001 when he played Chau Presley on the WB's Off Centre. In a flashback episode, he remembers his first time with another Asian-American girl. After becoming John Cho famous, he returned to television opposite the ageless Gabrielle Union in the short-lived Flash Forward. The general rule of thumb here, though, is that if you're an established actor or you're on a hit TV show, you tend to get more equitable treatment, i.e., you rise above racial typecasting.
Other instances:
Kal Penn, How I Met Your Mother
Daniel Dae Kim, Hawaii Five-0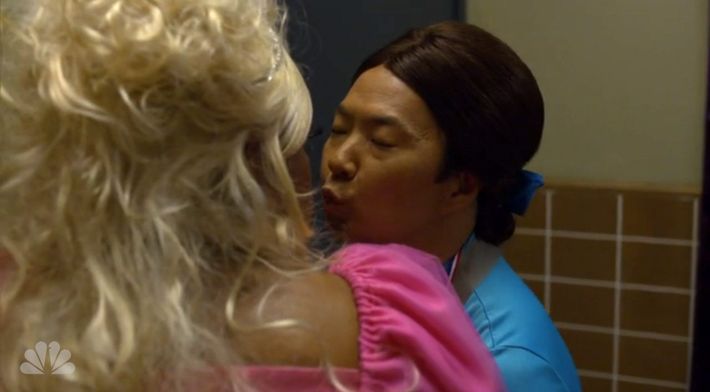 TYPE 2: THE HUMOROUS HOOKUPS
While the wonderful Ken Jeong may be satirizing stereotypes as Ben Chang on Community, his sexuality is still a punch line on the show. Chang and Shirley hook up in the bathroom during the zombie Halloween episode when he's dressed up as Peggy Fleming and she's Glenda the Good Witch. For a while there, Danny Pudi's Abed becomes sexual only when he plays a character like Han Solo. Even in a show of nerdy beta males, it's fair to say that Kunal Nayyar's Raj on Big Bang Theory is the ultimate. He becomes mute around women even though he desperately wants to get with them. Even when Kaley Cuoco's Penny wakes up naked next to him, he tells her that they never consummated because he got prematurely excited.
Other instances:
Justin Lee, Arrested Development
TYPE 3: THE COLOR-BLINDS
Big, "color-blind" ensembles have been more in vogue post-Lost. From Aziz Ansari as Tom Haverford on Parks and Recreation to Raza Jaffrey on Smash, casting with no mind to race has meant ignoring specificities. During the Comedy Central roast of James Franco, Ansari joked, "We're straight up snatching roles from white actors: My last three roles were Randy, Chet, and Tom!" He was saying this as evidence of how far we've come, but wouldn't it be even greater if they could be named Aziz, too?
Other instances:
Tim Jo, The Neighbors
Garrett Wang, Star Trek: Voyager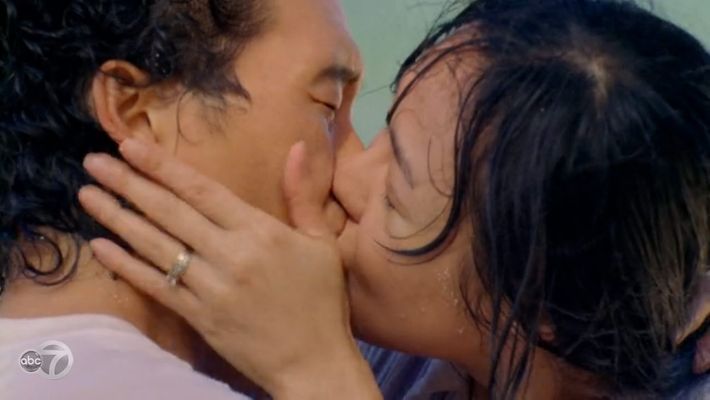 TYPE 4: THE ASIANS FROM ASIA
This is a variant of the former in that it's a celebration of diversity, but not quite the same thing. It's not color-blind casting so much as creating a little United Nations. Often, they're Asian from Asia rather than Asian-American characters, like Daniel Dae Kim on Lost. Part of this allows "culture clashes" to be at the forefront, and always marks Asian-ness as "foreign." (Never mind that the actors are usually Asian-American.)
Other instances:
Masi Oka, Heroes
James Kyson, Heroes
Naveen Andrews, Lost
Sendhil Ramamurthy, Heroes, Beauty and the Beast
TYPE 5: THE STEALTH ASIANS
Fun fact: Dean Cain, who played superhero hunk Superman in Lois & Clark opposite Teri Hatcher, is actually named Dean George Tanaka — his surname coming from his Japanese paternal grandfather. Although Darren Criss, who plays Blaine on Glee, is half-Filipino, the character is assumed to be white (although Rachel does make an oblique reference that they would make "vaguely Eurasian" babies). Television, generally unable to deal with racial difference more complex than the black-white binary, has no idea what to do with mixed-race Asians. Basically, if you pass as white, it's a don't ask, don't tell type of situation. It's worth noting that the only show that really deals with mixed-Asian identity is Steve Byrne's Sullivan & Son on TBS.
Other instances:
Mark-Paul Gosselaar, Saved by the Bell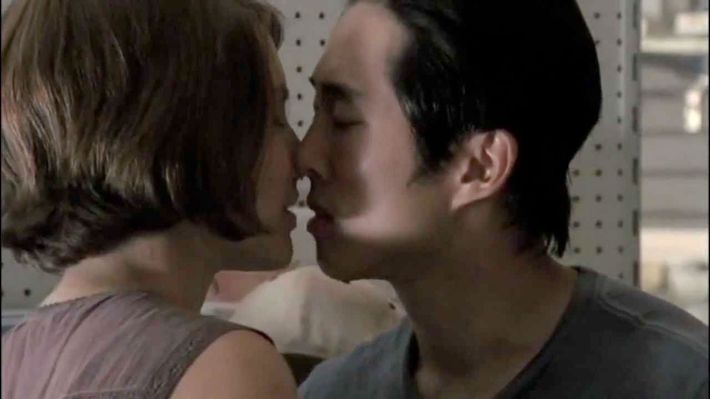 TYPE 6: THE NORMALS 
My Korean-American roommate told me that watching Glenn and Maggie hook up on The Walking Dead was a high-five for Asian dudes everywhere. Glenn is an uncommon sight on television: the Asian guy who plays the romantic center of a drama (a post-apocalyptic thriller, no less). And what's even more refreshing is that he isn't hot in a super-obvious, abs-forward kind of way, but as a sweet, accessible guy who is dependable and kick-ass in times of crisis. I feel like I've actually met Glenn at a bar (and maybe awkwardly hit on him).
Other instances:
Jordan Rodrigues, The Fosters
B.D. Wong, All-American Girl
Clyde Kusatsu, All-American Girl
Steve Byrne, Sullivan & Son
Harry Shum Jr., Glee
Odds and Ends

In a mea culpa for the walking stereotype that is Han Lee on 2 Broke Girls, showrunner Michael Patrick King cast the hunky Tim Chiou (you're welcome) to make out with Beth Behrs. Sure, he played a computer guy, but hey, baby steps, right?
One of the few gay Asian male characters on TV was also an egregious instance of minstrelsy. On Queer As Folk, Emmett Honeycutt shows off his new Japanese boyfriend/sex worker Katsuo, played by Korean-Canadian actor Sean Baek. Katsuo doesn't speak a word of English, which provides plenty of opportunities for puns ("he gives new meaning to Pacific Rim!").
The other instance occurs in the first two episodes of How to Get Away With Murder, when Jack Falahee's Connor Walsh seduces a bespectacled IT guy named Oliver to get him to do work for him. While in the premiere Oliver "turns over" for him, in the second episode he says, "Tonight, I do you." Then there's a bunch of shirtless making out. It's kind of hot. 
This hasn't happened yet, but Elyes Gabel, who plays the protagonist Walter O'Brien on CBS's Scorpion, has a love interest played by Katharine McPhee. From the glimpse of his origin story in the premiere, it looks like the actor's South Asian roots have been entirely whitewashed by the show.
Jack Yang appeared on an episode of Cashmere Mafia and kissed Lucy Liu's character. 
Margaret Cho kisses Garrett Wang on All-American Girl in the episode "Submission Impossible."
What's our lesson here? More fully realized, three-dimensional characters that convey the Asian-American experience! Less racism!
*There is some overlap in the categories. That said, that we can even attempt a fairly comprehensive list of every Asian male to have had an onscreen kiss demonstrates that there is a serious problem of racial inequity here. Try doing it with white actors in one season and your brain will explode.