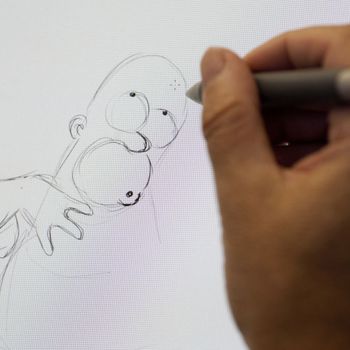 Today, Vulture's Jesse David Fox was a guest on KPCC's "The Frame" to talk about The Simpsons and Vulture's list of the 100 best Simpsons Episodes. To go along with the conversation, "The Frame," Southern California Public Radio's new arts and entertainment show, went down to The Simpsons animation studio in Burbank to take photographs of how the show gets made. See animators at work, what the average animator cubicle looks like, some in-development sketches, and more. (Subscribe to "The Frame" at iTunes or Stitcher.)
Character layout artist Debbie Mahan at work.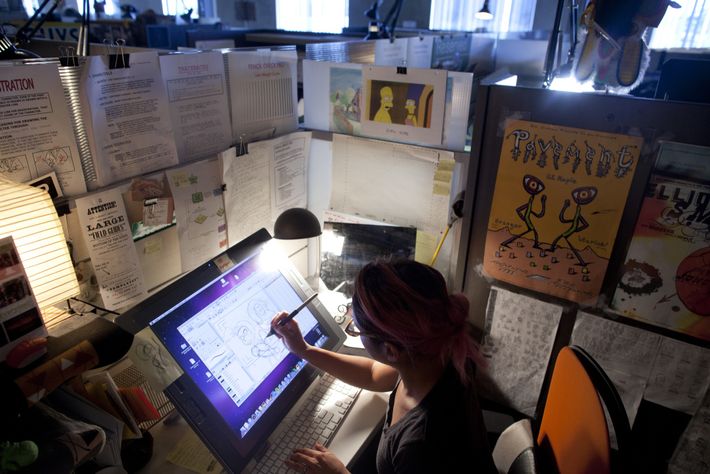 Longtime Simpsons director David Silverman in his office. (Read our interview with him here.)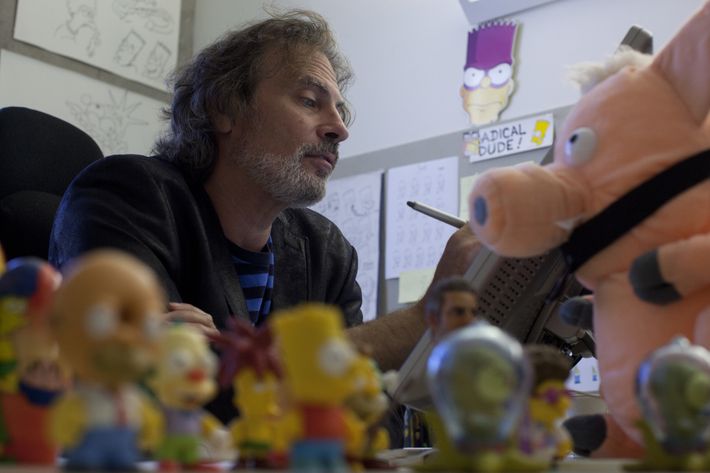 Animator Tuan Nguyen's work station.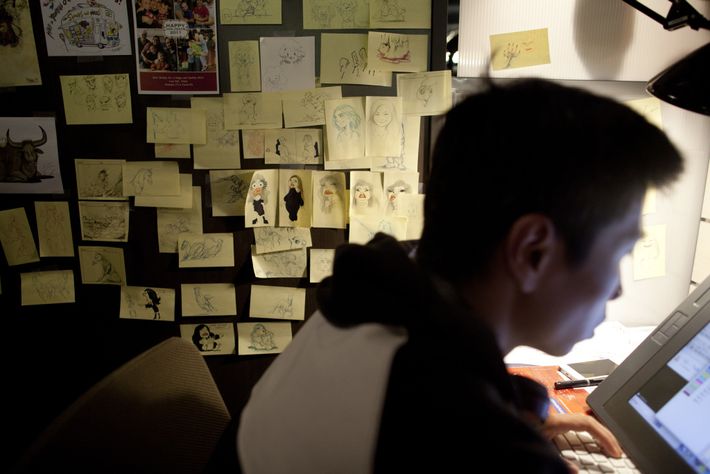 Eli Balser coloring a scene from a future episode.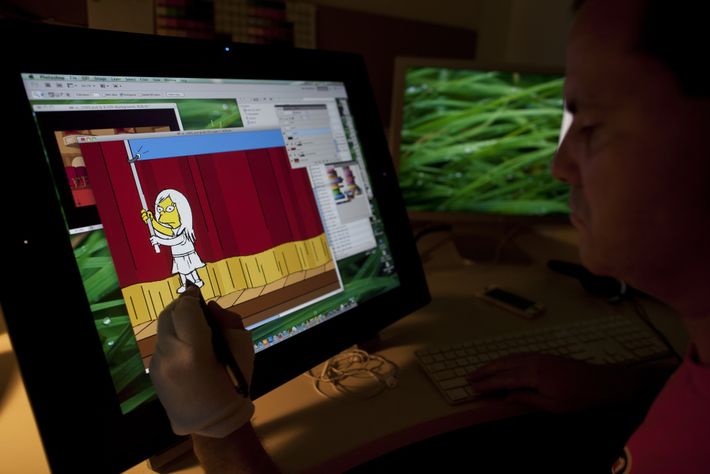 Each folder contains drawings of models for particular episodes.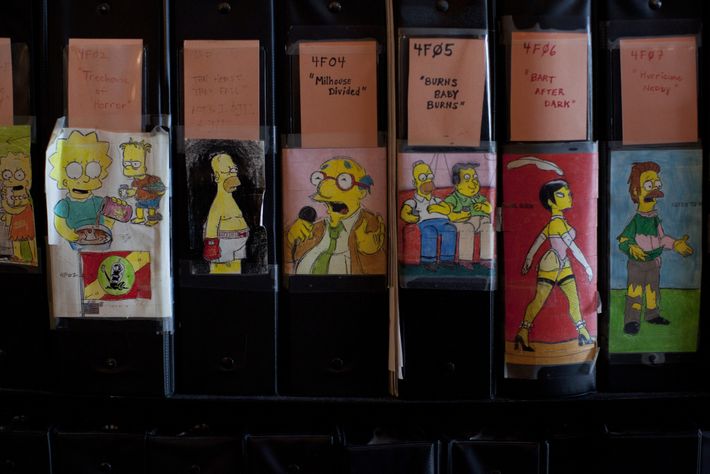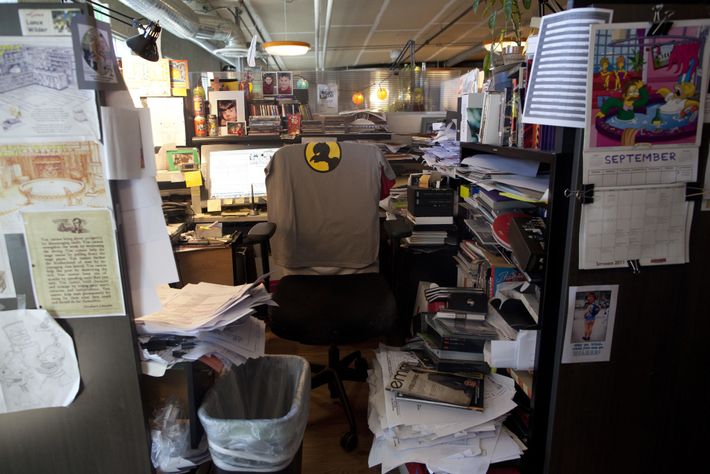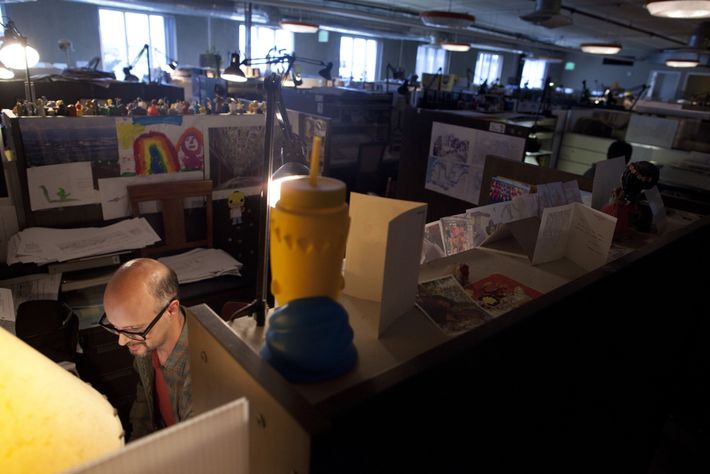 Just because they work on the show doesn't mean the animators don't have a jones for Simpsons collectibles.