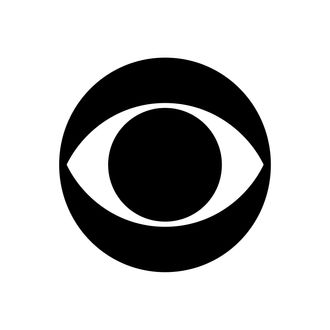 The new TV season is less than a week old, but CBS is already shaking up its schedule. The network has decided to delay Monday's planned second-season premiere of Mom and its 8:30 p.m. time slot with reruns of The Big Bang Theory. But don't cry for Mom: It's getting a promotion, moving to Thursday nights behind Big Bang starting October 30, when Big Bang returns to its normal Thursday perch after CBS's Thursday football games end. To make room for Mom, CBS is shifting The Millers to Mondays at 8:30 p.m., which will now start its second season on October 20. The Millers will debut behind the final Monday episode of Big Bang, and will then follow 2 Broke Girls when that comedy returns on October 27. Confused? It gets more complicated! CBS says that The Millers and Mom will swap time slots again the week of January 5, with Mom migrating back to Monday and Millers traveling back to Thursdays.
As odd as the changes might seem, they're not entirely without logic. CBS saw how well Scorpion did behind an hourlong Big Bang, and how well Fox's first episode of Gotham did. It knows there's a good chance Big Bang reruns will do much better than Mom might have, so keeping Big Bang an hour ensures Scorpion gets a strong lead-in for the next few weeks. (Plus, and this is not unimportant, Gotham won't get a free pass at 8:30 p.m. now.) CBS might have just delayed Mom's return a few weeks and achieved the same aim, but that would mean the show would not get the post–Big Bang glow CBS had promised series co-creator Chuck Lorre. Shifting his newest show to Thursdays means Mom will get that extra exposure. The Millers is the odd show out in all of this: The family comedy is even less compatible with 2 Broke Girls than it was with Big Bang, and CBS's overall audience on Monday is much smaller than on Thursdays.
Still, in a perfect scenario, things might end up less complex. There's a chance that if Mom does well on Thursdays, holding onto more of Big Bang's lead-in than The Millers did last season — not a particularly tall order — CBS could decide to keep Mom there. However, CBS owns The Millers and stands to make millions if the show is a success. It's going to do all it can to keep it viable as well, so don't expect CBS to let it die a quick death on Mondays. One other thing to keep in mind: CBS has a history of family comedies working well on Mondays (Everybody Loves Raymond, Cosby). It wouldn't be shocking to see The Millers and CBS newbie The McCarthys as CBS's 8–9 p.m. hour come January, with the Eye's reboot of The Odd Couple sliding in behind the final episodes of Two and a Half Men in the winter.