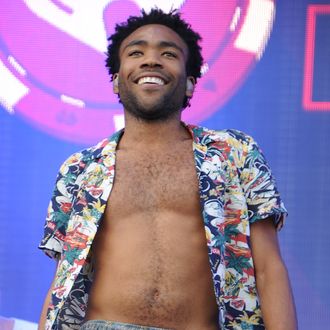 A little sample.
Photo: Mindy Small/WireImages/Getty
More and more wonderful details are emerging about the Magic Mike sequel, Magic Mike XXL — so if you're still bummed about the departures of Matthew McConaughey and Alex Pettyfer, what if we told you that Donald Glover, Jada Pinkett Smith, and Andie MacDowell have joined the cast? Or that our favorite male strippers are going on a road trip? Here's the official Warner Bros. plot synopsis:
Picking up the story three years after Mike bowed out of the stripper life at the top of his game, Magic Mike XXL finds the remaining Kings of Tampa likewise ready to throw in the towel. But they want to do it their way: burning down the house in one last blow-out performance in Myrtle Beach, and with legendary headliner Magic Mike sharing the spotlight with them. On the road to their final show, with whistle stops in Jacksonville and Savannah to renew old acquaintances and make new friends, Mike and the guys learn some new moves and shake off the past in surprising ways.
Shake off the past, you say? Yes, please.