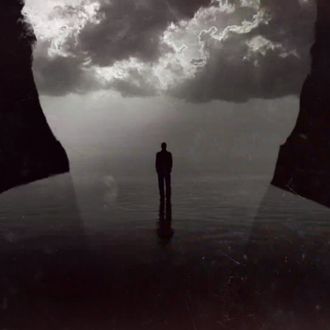 On the heels of some overdue casting news, True Detective's season two is finally starting to take shape. HBO this week confirmed two of the show's biggest roles (Colin Farrell and Vince Vaughn, who really might be pretty good), as well as an official logline that teases what sounds like a vague story about crime and corruption. Since Matthew McConaughey and Woody Harrelson marched the eight-episode first season into the limelight last year, the internet has been aflutter with questions, rumors, and teasers tied to its upcoming sophomore attempt. As of now, the rumor mill is still running in high gear, but here's a dossier (to be updated) with everything solid you need to know about the second installment.
DEVELOPMENT
Earlier this year in March — before a second season was even a guarantee — True Detective creator Nic Pizzolatto sat down with HitFix and revealed that the anthology's second version would deal with "hard women, bad men, and the secret occult history of the United States transportation system."
Grantland's Tess Lynch has guessed at what that could mean, but she conceded that the USDOT comprises at least a dozen agencies. To make matters more nebulous, Pizzolatto told BuzzFeed's Kate Aurthur he's been familiarizing himself with the last four decades of Southern California's government.
HuffPost U.K. in August reported that HBO's programming president Michael Lombardo, speaking at the Guardian International Television Festival in Edinburgh, revealed a lighter tone for season two, as well as a couple cast teases. "It's still dark," Lombardo assured attendees. "Nic explores the darkness in people's souls. It's not as dark, but it's not a light ride." Lombardo also said the show will revolve around three cops, one of whom is a woman.
The HBO exec added that the series would start shooting in September of this year and air in summer 2015. He said he read two scripts and outlines for additional episodes. The verdict: "[T]he writing is better than last season. It's exceptional."
In terms of the show's personnel, crew- and cast-member rumors have changed as readily as the seasons. The only certainties in early 2014 were that director Cary Fukunaga and actors Matthew McConaughey and Woody Harrelson would not be returning.
PRODUCTION

Aside from the fact HBO's chairman and CEO Richard Plepler and Lombardo have noted that the season-two scripts are "more exciting" than season one, not much else has been mentioned.
In an interview with Los Angeles, Pizzolatto, who was a one-man writing machine for season one, said he was considering a writing group to help with the rest of this season. Then again, that was in January, and according to HBO, the show was supposed to start shooting this month. Now it's looking like Pizzolatto is putting the finishing touches on things for production to begin later this year.
Regardless of when it starts, this season will supposedly look different. "Going forward, I want the show's aesthetic to remain determinedly naturalistic, with room for silences and vastness, and an emphasis on landscape and culture," Pizzolatto told BuzzFeed. "And I hope [sic] a story that presents new characters in a new place with authenticity and resonance and an authorial voice consistent with this season. Dominant colors will change. South Louisiana was green and burnished gold."
Pizzolatto has also promised to make sure he "keeps things strange" with whatever material comes out. HBO has confirmed this season will similarly feature eight episodes.
After announcing his involvement with the show, actor Colin Farrell said he was told shooting will take four to five months to complete.
LOCATIONS
We're not in Louisiana anymore. HBO confirmed shooting will occur in California, though the city in the show will be a fictionalized Golden State city. In an interview with public radio program To the Best of Our Knowledge, Pizzolatto said the story will not take place in Los Angeles, but in much lesser known areas in and around SoCal. "We're going to try to capture a certain psychosphere ambiance of the place, much like we did in season one," he added.
If you're looking for any clues as to where Pizzolatto might be culling inspiration from, one of his characters is purportedly a Monterey sheriff.
"We're generally concerned with the places that don't get much press and where you wouldn't normally set a television show," Pizzolatto said at TCA.
CREW MEMBERS
For the second season, Pizzolatto and HBO execs said they would probably use three to four different directors this time, as opposed to season one's single Cary Joji Fukunaga vision.
Justin Lin will direct the first two episodes. William Friedkin (The Exorcist, Killer Joe) and Andrew Dominik (Killing Them Softly) have been suggested as other possibilities.
CAST MEMBERS AND MAIN CHARACTERS
The cast list for season two has been swamped with mostly rumors. Jessica Chastain got fans excited when her name was tossed around. She's out. It was also looking like Brad Pitt would maybe be involved. Hollywood Life revealed the maybe truth in March. Benicio Del Toro has also had his name thrown around. But what will happen with that pair is unknown.
Taylor Kitsch, per The Wrap, has been one name tossed out for the third, younger male lead. And the show's potential female-lead list is nearly a dozen people long right now: The Wrap reported that Elisabeth Moss, Rachel McAdams, Brit Marling, Oona Chaplin, Kelly Reilly, Jessica Biel, Malin Akerman, Jaimie Alexander, and Rosario Dawson are possibilities.
Ray Velcoro: "A compromised detective whose allegiances are torn between his masters in a corrupt police department and the mobster who owns him." To be played by Colin Farrell.
Frank Semyon: "A career criminal in danger of losing his empire when his move into legitimate enterprise is upended by the murder of a business partner." To be played by Vince Vaughn.
Ani Bezzerides: "A tough, no-nonsense Monterey sheriff whose troubled upbringing has driven her to gambling and alcohol." Unconfirmed.
Paul Woodrugh: A 28-year-old detective and veteran "who has seen his share of violence and destruction." Unconfirmed, via Screenrant.
PLOT
HBO also recently released its official logline for the season: "Three police officers and a career criminal must navigate a web of conspiracy in the aftermath of a murder."
More specifically, The Wrap reported that the second season will track the death of a corrupt California city manager "who's found brutally murdered amid a potentially groundbreaking transportation deal that would forever change freeway gridlock in the state." The three aforementioned police officers, coming from "different cities and branches of government," must finger the culprit. The city manager is reportedly found with satanic symbols etched on his chest.
In terms of the show's format, Pizzolatto teased at TCA in March that "there could be a season that's much more of a widespread conspiracy thriller, a season that's a small town murder mystery, a season where nobody is murdered and it's a master criminal versus a rogue detective or something. Even the title, True Detective, is meant to be, of course, purposefully somewhat generic before you even get to the … deeper indications. The word true can also mean honorable and authentic and things like that. But all the previous incarnations of anything titled True Detective was an anthology; right? So as long as there is some crime in there, I think the series format can approach it. I mean, theoretically you could tell Faulkner's Absalom Absalom! as a season of True Detective because it's told as a mystery story."