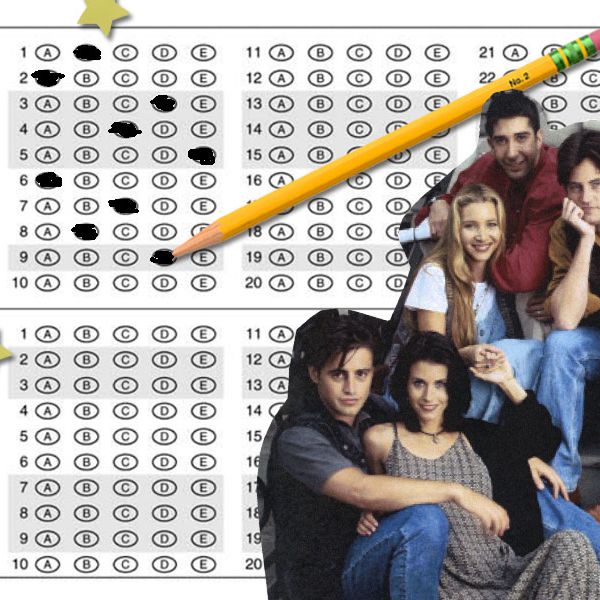 A version of this article originally ran on September 5, 2014, during Vulture's 1994–1995 TV week.
Few things conjure up as much nostalgic dread as the SATs, that high-school rite of passage involving a day spent furiously filling in ovals corresponding to questions that determined your very future. But what did all of those vexing analogies and Venn diagrams really test? Nothing we've ever used before or since, that's what. If only the educational system would assess us based on things we think and talk about every day … like, say, our favorite television shows.
As part of our survey of the 1994–95 TV season, we did exactly that. Our Friends SAT exam tests your hard-earned knowledge of the NBC sitcom's quotes, plotlines, and characters from the entire run of the series with 40 fun yet actually challenging questions broken into four sections — analogies, sentence completion, math, and reading comprehension. (Sound familiar?) Take the exam to see how you would have scored on the SATs if Vulture had been in charge of testing our nation's youth when it really mattered. Ready? Pick up your virtual No. 2 pencil and let's begin.