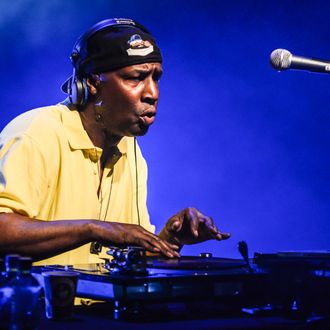 Photo: Andy Sheppard/Getty
Grandparents' charming habit of signing their names to their Facebook statuses has combined with Facebook's less-charming habit of tagging every bit of data in the universe to form a surprising new fanbase for Grandmaster Flash. As the tumblr Love, Grandpa and Grandmaster Flash attests, a surprising number of our nation's senior citizens are mistakenly including the hip-hop pioneer in their messages to loved ones, thanks to Facebook's auto-tagging suggestion algorithms.
Grandmaster Flash, who, at 56, is old enough to be a grandparent himself, sympathized with his new Facebook friends in a post on his own page:
Facebook is a weird place.