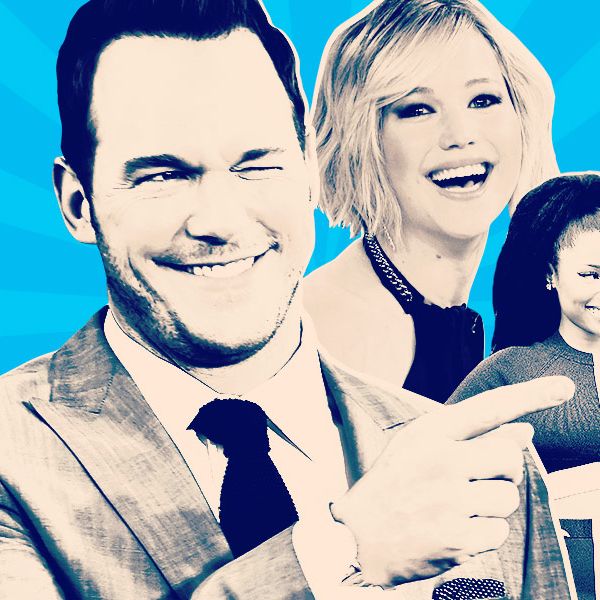 Saturday Night Live's season premiere is September 27, which means we're riiiight around the time when NBC will announce who'll be hosting. Time to make some predictions! To be clear, this is not a wish list — while we'd be happy to see any of these people host, we're basing this list on likeliness, not the level of delight it would bring us. (Though Chris Pratt does indeed engender delight in all peoples.)
Chris Pratt: Duh. He's the breakout star of the summer, and as a bonus, he's on an NBC show. Unfortunately for network-synergy promotional purposes and for our spirits, Parks and Recreation doesn't return until next year, but still. Pratt is the frontrunner here.
Nicki Minaj: Her anaconda don't want just to be a musical guest; she should host, too. Minaj has only been on SNL once, way back in 2011, so she's way overdue for a return engagement.
Ariana Grande: She was everywhere all summer, she can sing, and she hammed it up just fine on the Disney Channel for a long time.
Jennifer Lawrence: It would take some very savvy maneuvering and just the right amount of spin, but she could simultaneously eviscerate the people who stole her photos (and, frankly, the culture that perpetuated the idea that that was somehow okay) and promote The Hunger Games.
Ben Affleck: Gone Girl's coming up, and Affleck's already hosted five times — he seems like a likely candidate for another visit at some point soon.