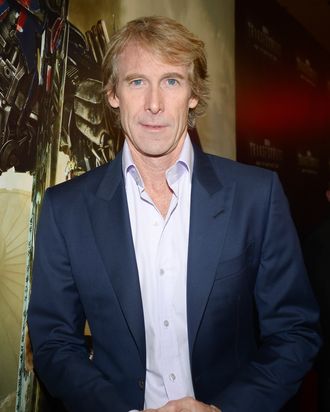 Director Michael Bay arrives to the Miami Special Screening of "Transformers: Age of Extinction" at Aventura Mall on June 26, 2014 in Miami, Florida.
Photo: Gustavo Caballero/Getty Images
Hollywood's foremost purveyors of big-screen blow-'em-ups have received a pilot order from TNT for a series temporarily being called "untitled cocaine project." Per Entertainment Weekly, the series is based on the 2006 documentary Cocaine Cowboys and will be "a serialized character drama that brings the audience into the captivating, wild and unpredictable world of the Florida drug trade in the 1970s." No word on casting yet, but we're sure Bay and Bruckheimer won't have trouble finding stars who want to take part in an untitled cocaine project. Heyo!