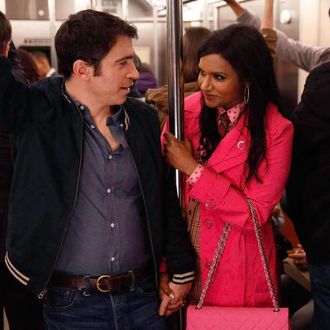 Photo: Jordin Althaus/FOX
Tonight The Mindy Project returns for its third season. And we're excited because, depending on your will-they-or-won't-they tastes, the season finale got into the good stuff right at the end. If you don't recall and need a quick refresher course, don't worry: We've got you.
First, here's the episode recap for last season's finale.
And here's an interview with Mindy herself about how she ended things (and where she sees things going).