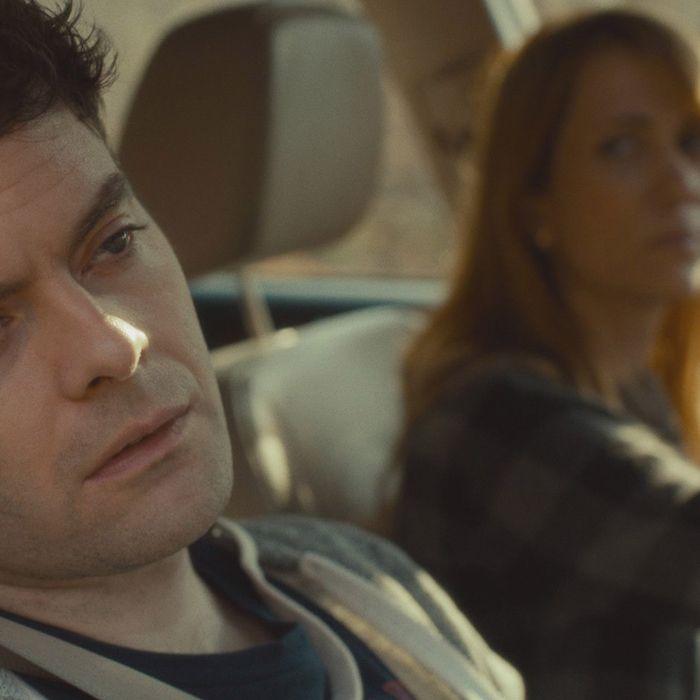 The funny-sad-funny-sad (it's back and forth) The Skeleton Twins features Bill Hader as Milo, a suicidal gay man, and Kristen Wiig as Maggie, his estranged, semi-suicidal sister. Near tragedy brings them together. After cutting his wrists, Milo the mordant screw-up moves in with Maggie the quietly miserable wife of a hearty, nice-guy, boring husband (Luke Wilson). The question is whether they'll be able to find each other again—and, in so doing, save each other from the effects of terrible parenting, sexual trauma, and their own innate craziness.
Directed by Craig Johnson (from a script he wrote with Mark Heyman), the film is a mite tidy in that Sundance Workshop way, but it's very enjoyable, and Johnson has a deft touch with actors. Hader serves up zingers beautifully, Milo's wit ever rooted in despair, and Wiig is—as you'd expect—exquisitely attuned to his rhythms. She's appealingly odd—slow, heavy-lidded, with a Mona Lisa smile suggesting (dirty) secrets. The problem with casting inspired clowns in roles like these is that they don't get enough chances to cut loose. But they do get two: a scene in which they stay late in a dental office (she's a hygienist) and suck on laughing gas, and, the pièce de résistance, a karaoke bit in which Wiig resists and resists and then launches into lip-synching with such sudden virtuosity that the laugh is ripped right out of you. It's the only time the movie really sings.
*This article appears in the September 8, 2014 issue of New York Magazine.