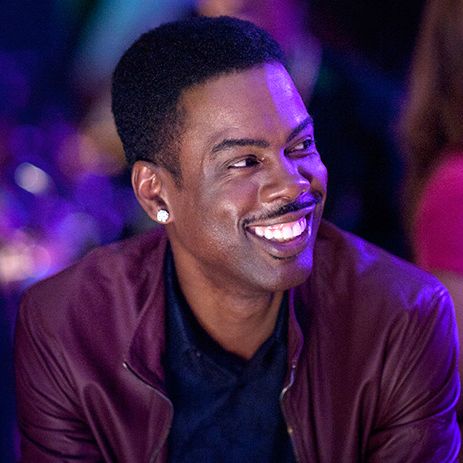 Toronto is the most populist of film festivals, and it seemed obvious after Saturday night's raucous premiere that the people here were going to be speaking up a lot in favor of Chris Rock's new comedy, Top Five. The movie, which Rock wrote, directed, and starred in, is about a comedian, Andre Allen, at a crossroads: He's a recovering alcoholic, now sober and trying to be taken seriously with a movie about the Haitian slave rebellion while also prepping for his televised wedding to a reality-TV star (Gabrielle Union). Top Five came into Toronto without a distributor — but with Scott Rudin, Barry Diller, Jay Z, and Kanye West as producers. Now it's sparked a bidding war, and Deadline reports that Paramount is set to buy it for $12.5 million, which would make it one of the largest acquisitions ever at TIFF. In Toronto, momentum only seems to be growing — so here are our top five non-spoiler-y things to know about what seems to be Toronto's breakout hit.
1. It's a very funny movie, but it's not just a funny movie. Rock's distinctive voice as a filmmaker emerges, and he has a lot to say (no surprise) about what drives people to drink, the pains of sobriety, the craft of comedy, the absurdity of celebrity culture, Obama, George W. Bush, Tyler Perry, rigorous honesty, vulnerability, forgiveness, and the legacy of hip-hop. The movie's title refers to a debate about the all-time greatest hip-hop artists; Andre's list is Rock's in a slightly different order: Jay Z, Nas, Scarface, Rakim, Biggie, and LL Cool J, because everyone always asks for six.

2. Even if I warn you now, you won't prepared for the emotion of seeing Tracy Morgan, who's still in a wheelchair after being severely injured in a car accident, happy onscreen and doing what he does best as one of Andre's wisecracking relatives. Rock basically threw out the script and just let all the comedians in that scene rip. As soon as Tracy's face appeared onscreen the night I saw the movie, the entire theater burst into applause.

3. Credit goes to Rock for writing the greatest slam from a fake film critic ever: "I wouldn't see it if it was playing in my glasses."

4. If there is a wave of feather-related sex injuries after this movie comes out, blame Chris Rock.

5. You will never think of tampons the same way again.

6. Because everyone always gives six! You will hear a very plausible theory on where Tupac is, but only you can decide if you're willing to watch every Tyler Perry movie when you leave the theater in order to follow up on it.