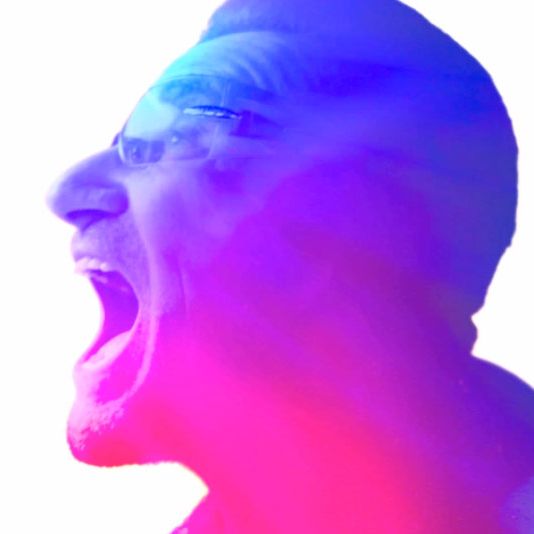 With little to no advance warning, U2 released its first studio album in more than five years today. Ordinarily, this sort of announcement by one of the rock world's biggest bands would be massive news, on par with a secret album release by anyone not named Beyoncé. And yet even though the band's long-gestating new music is already in your iTunes whether you like it or not, you have likely heard about the stealth album drop only in connection with Apple, and then as the third item of news at best. U2 allowed itself to be upstaged by bigger iPhones and an Apple Watch.
Cellphones are becoming the new album launch platforms of choice, of course. Just last year, Jay Z dropped Magna Carta Holy Grail, which came with Samsung's new Galaxy phones. But unlike today's surprise, that marketing ploy worked much better for Jay-Z — in part thanks to a preview video, anticipation for the launch centered around the release of Magna Carta Holy Grail. Samsung, more in need of cool than Apple, got attention that it doesn't normally receive for a launch too. A win-win.
Apple, on the other hand, doesn't really need U2 anymore. It was kind of a big deal when they teamed up back in the iPod days, but since the launch of the iPhone, the company's new product announcements have been the most anticipated events of the tech world, and the buildup for this one was bigger than usual thanks to iWatch rumors. But at the release of the U2 iPod in 2004, Interscope Chairman Jimmy Iovine (now an Apple employee via the Beats deal, of course) said, "U2 and Apple have a special relationship where they can start to redefine the music business." Translation: Back then, Apple thought that their partnership with U2 kept iTunes "cool with the kids." It seems more like the roles have reversed now, and U2 thinks it needs Apple to stay hip in 2014. So what have we learned here? A big brand sponsoring your album release: cool. A surprise release of a big album: also cool. Trying to do both at once? Not so cool.