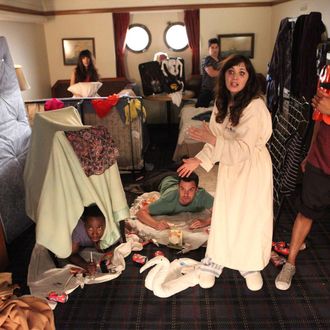 Just like Mindy, New Girl is, well, new tonight, and you might need a quick refresher. The roommates have since moved out and then back in again and somehow ended up on a boat for the season finale. Okay! Need a bit more info?
Here's our recap of the season-three finale.
And here's an interview with the showrunners about why they decide to have Nick and Jess call it off (for good?).