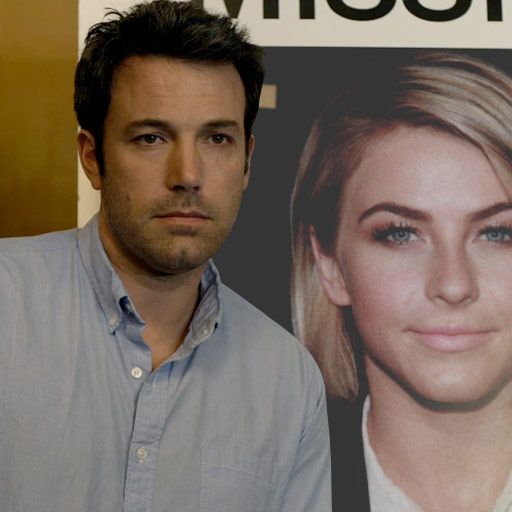 Photo: 20th Century Fox, Getty Images
A superhero gig can be a star-making role, as Chris Pratt found out this year when Guardians of the Galaxy rocketed him onto the Hollywood A-list. But while it's hard to imagine anyone else playing Star-Lord after Pratt had his way with the part, it's worth remembering that he only nabbed the role after Marvel auditioned nearly every other superhero wannabe in town. Five other actors filmed screen tests for Star-Lord long before Pratt was in the mix: Jim Sturgess, Eddie Redmayne, Joel Edgerton, Jack Huston, and Lee Pace, the latter of whom would be retained to play the Guardians villain Ronan. But when none of those five men had the right stuff and last-minute flirtations with Joseph Gordon-Levitt and John Krasinski failed to pan out, too, Marvel execs had to think outside the box … which is where they found Pratt, the perfect pick.
Pratt's casting is just another reminder of how something so right could have gone so dreadfully wrong, and how Guardians managed to hit all the cherries in the casting slot-machine. (Some more food for thought: Adam Sandler and Jim Carrey were considered to voice Rocket Raccoon long before director James Gunn settled on Bradley Cooper, who had exactly the right mix of A-list name recognition and character-actor chops.) Which other notable films from this year almost cast different people in their most important roles? Here's a rundown of the names you might have found on the movie marquee in an alternate universe.

The female lead in David Fincher's adaptation of the runaway best-seller Gone Girl was a coveted role, and eventually, Fincher selected British actress Rosamund Pike to play the part, a casting choice that's being hailed in early reviews. But down to the wire, Fincher was meeting and testing a different group of actresses that included Olivia Wilde, Abbie Cornish, and Julianne Hough. Yes, Hough — a Dancing With the Stars veteran who has now returned to the reality competition after embarking on a wan big-screen career — was this close to the game-changing female lead in a David Fincher movie. Let's not forget that Fincher cast Tyler Perry, Neil Patrick Harris, and Casey Wilson in Gone Girl, too! The man definitely likes surprises.

Superhero sequels have fewer new roles to fill than an origin story like Guardians of the Galaxy, but both Captain America: The Winter Soldier and The Amazing Spider-Man 2 added a key character to their franchises this year. Winter Soldier auditioned some female up-and-comers for the role of Sharon Carter, who may be a love interest for Cap going forward, and directors Joe and Anthony Russo looked at actresses like Game of Thrones star Emilia Clarke and Alison Brie (whom they'd worked with on Community) for the role before hiring Revenge lead Emily VanCamp. The Spider-Man casting derby was for the role of Peter Parker's childhood chum gone bad, Harry Osborn, and the studio looked at Brits like Sam Claflin, Douglas Booth, and Eddie Redmayne (again!) before hiring the very American Dane DeHaan.

Jobs can cross the Atlantic in the other direction, too. When Anne Hathaway ankled two movies she'd been slated to star in — the music dramedy Begin Again and the forthcoming comedy Laggies — both lead roles went to Keira Knightley. The busy Brit can also be seen this winter in the Oscar-buzzed drama The Imitation Game, alongside Benedict Cumberbatch as WWII-era codebreaker Alan Turing, a role originally earmarked for Leonardo DiCaprio.

Ralph Fiennes memorably woos an aged-up Tilda Swinton in the first act of Wes Anderson's The Grand Budapest Hotel, but that pairing would have looked very different if Anderson's original casting intentions had been borne out: Reportedly, he'd sought Johnny Depp and Angela Lansbury for those roles until scheduling conflicts interfered. Other screen romances that almost put forth completely different pheromones: Hailee Steinfeld was Shailene Woodley's main competition for the lead in the tearjerking love story The Fault in Our Stars, the coming bad-marriage tale Big Eyes was set up with Reese Witherspoon and Ryan Reynolds before Amy Adams and Christoph Waltz came onboard, and October's Nicholas Sparks weepie The Best of Me was supposed to star Paul Walker until his untimely death required James Marsden to fill in.

Would it have been a lateral move if proven ass-kicker Angelina Jolie had led Lucy instead of Scarlett Johansson? Director Luc Besson supposedly met with her for the title role in the summer sleeper hit, and Jolie knows how important it is to get your lead exactly right: She tested a host of young male actors to play the protagonist in her WWII film Unbroken, including Dane DeHaan and American Horror Story hottie Alexander Dreymon, before going with Brit up-and-comer Jack O'Connell. Bill Murray got a lot of buzz at the Toronto Film Festival for the comedy St. Vincent — his first flat-out starring role in years — but even he admits that he only took the role after Jack Nicholson withdrew from contention. And one starlet who took herself out of consideration for a movie lead was Willow Smith, who departed the remake of Annie, a project her father Will Smith had set up expressly for her. He'd also wanted Sandra Bullock as Miss Hannigan, but weeks of wooing led nowhere, and Cameron Diaz eventually took the role.

When the cast of This Is Where I Leave You was originally announced in 2012, it included Leslie Mann, Zac Efron, and Goldie Hawn; a year later, when the film actually began shooting, they'd been replaced by Tina Fey, Adam Driver, and Jane Fonda, respectively. (Upgrade?) That's not the only ensemble that got a movie-changing makeover: Director Bennett Miller told us that when he first flirted with directing Foxcatcher years ago, he'd wanted Ryan Gosling, Heath Ledger, and Bill Nighy in roles that eventually went to Channing Tatum, Mark Ruffalo, and Steve Carell. Gosling was also pursued for Edge of Tomorrow back when it was called All You Need Is Kill, but rumor has it that the studio wanted him to star alongside Brad Pitt in a role that was later gender-flipped and cast with Emily Blunt. (Pitt eventually passed, too, and it fell to Tom Cruise to topline the film.)

No movie ensemble had a more seismic change, though, than that of Into the Woods, the long-gestating screen adaptation of Stephen Sondheim's classic fairy-tale musical. Some of the cast changes were last-minute: Jake Gyllenhaal had been set to play one of the princes until his Nightcrawler schedule interfered (Billy Magnussen was the last-minute replacement), and director Rob Marshall hired 11-year-old Ellen breakout Sophia Grace Brownlee (yes, the "Super Bass" rapper) to play Red Riding Hood before coming to his senses during the rehearsal process and replacing her with Broadway actress Lilla Crawford. But since the project has been in development for decades, all sorts of eccentric ensembles had been attached in the past: Back in 1997, Billy Crystal, Meg Ryan, and Susan Sarandon were set to star in a version directed by The Lion King's Rob Minkoff, and several years before that, producers held a reading that featured Robin Williams as the Baker, Goldie Hawn as his wife, Danny DeVito as the Giant, Steve Martin as the Wolf, and Cher as the Witch. If you know of a portal into the alternate universe where that version of Into the Woods got made, I'd love to dip in and collect the Blu-ray.