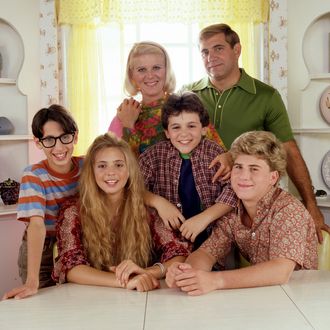 Even Paul will be there!
Photo: ABC Photo Archives/Getty Images
On October 20 at 8:15 p.m., 92Y will reunite Wonder Years childhood sweethearts Kevin Arnold (Fred Savage) and Winnie Cooper (Danica McKellar) and their BFF Paul Pfeiffer (Josh Saviano, not Marilyn Manson) to chat about things like what it's like to have the world watch your first kiss, where exactly "Springfield" was located, and if Kevin Arnold was really "a dick."  Even if you can't buy tickets and attend in person, 92Y will be live-streaming the entire thing. (And if you're curious as to how the show holds up, read our Nostalgia Fact-Check here.)
The live-stream will be watchable right here on October 20 at 8:15 p.m.