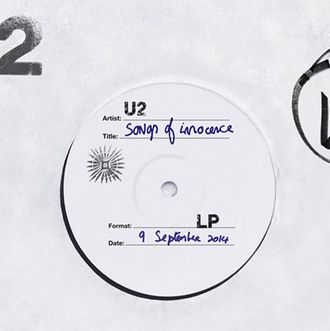 Apple just announced a bunch of things, and you can read all about them here. But for our purposes, here's the music news: All iTunes users (Yes, all of them) apparently have access to U2's new album right now for free. Yes, right now. It's kind of like that thing Samsung did with Jay Z's Magna Carta Holy Grail, but if you already own a Mac, iPad, or iPhone, you can get the new album before its October release date. Pretty random, but it continues U2's involvement with the tech company — remember those iPod ads? Here's some info about the album:
Songs of Innocence has its roots in the band's early and lifelong influences, including the Ramones, Bob Dylan, and The Clash, as well as their formative years in Dublin and their transformative pilgrimage to California. It's a collection of songwriting and music made possible only by shared time and life experiences.
Still reading? Here's how you download. Free's free!