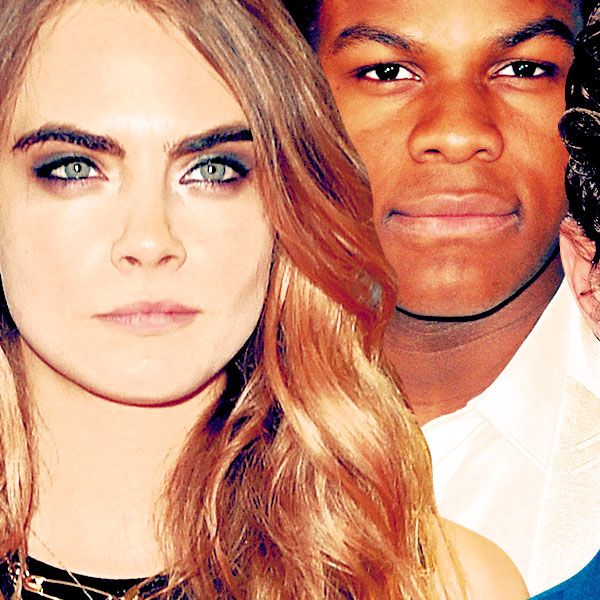 This year's edition of the 100 Most Valuable Stars in Hollywood had some notable debuts — including Shailene Woodley at No. 24, Kevin Hart at No. 40, Chris Pratt at No. 68, and Lupita Nyong'o at No. 82 — but who's the likeliest to leap on the list in 2015? We talked to studio executives and sifted through next year's release calendar to find nine major talents (some already better-known than others) whose cinematic choices could soon make them household names, and let's just say the British are definitely coming. Get in on the ground floor!
John Boyega
The 22-year-old Brit first impressed in 2011's scrappy sci-fi vehicle Attack the Block, but his next foray into that genre will be one of the biggest movies of all time: After meeting with just about every young actor in town, J.J. Abrams cast Boyega as the male lead in Star Wars: Episode VII. (And to judge from his frequent, giddy posts on social media, no one is more excited about the movie than Boyega himself.) Will he prove to be the next Harrison Ford, or take after Mark Hamill … or, more likely, blaze a new career path all his own?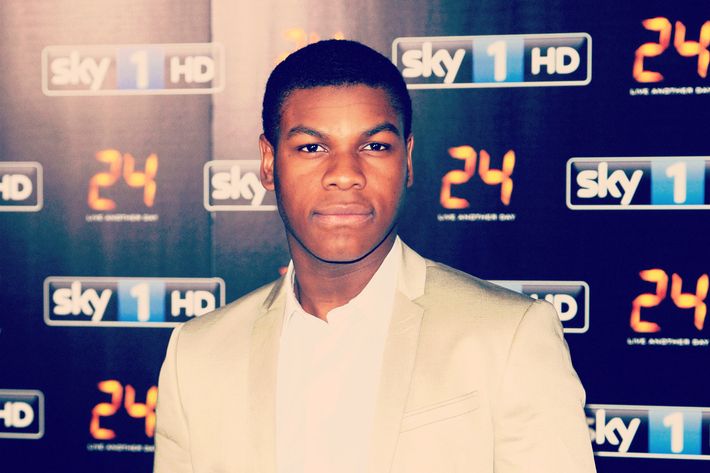 Cara Delevingne
She's known mostly for her Vogue covers and high-profile fling with Michelle Rodriguez, but British model Cara Delevingne is set to take cinema by storm next year. She's got crucial supporting roles in a clutch of eclectic films, including Pan, the Hugh Jackman–starring redo of the Peter Pan story; the star-stuffed period drama Tulip Fever; and the Amanda Knox dramatization The Face of an Angel. But the 22-year-old's biggest opportunity for a breakout will be playing the female lead Paper Towns, adapted from the book by YA icon John Green, who also wrote The Fault in Our Stars.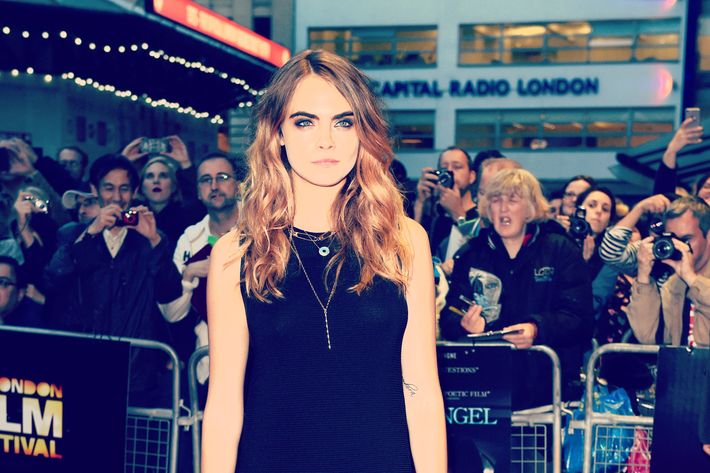 Miles Teller
After plenty of parts where he played the funny best friend, the 27-year-old Teller is making big movies, leading acclaimed awards contender Whiplash and landing the lead in the reboot of Fantastic Four. He's not your conventional pretty-boy superhero — and Teller is the first to admit that director Josh Trank had to fight reluctant studio executives to cast him in the role — but the talented American can bring the sort of gravitas that this superhero movie needs.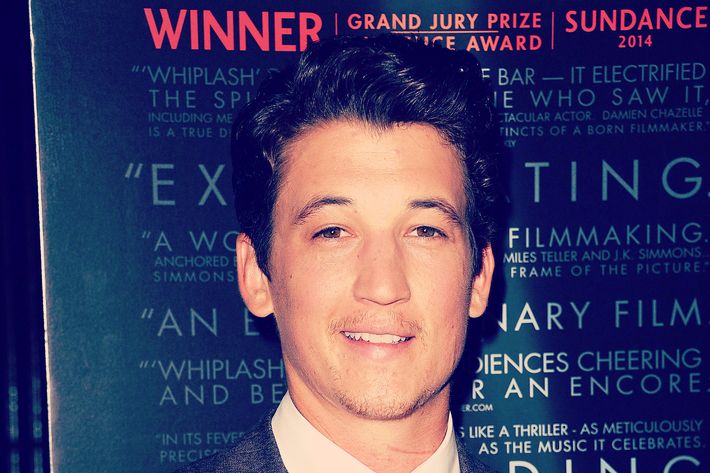 Eddie Redmayne
The 32-year-old Brit has always been on the verge of a major breakout, and he nearly nabbed an Academy Award nomination for his work as Marius in 2012's big-screen adaptation of Les Misérables. Oscar's attention won't be so elusive this time around: He's practically assured of a nod for his stunning performance as Stephen Hawking in The Theory of Everything, and many pundits think Redmayne could even win. No matter, he has an even juicier role lined up afterwards, playing a sex-change pioneer for his Les Miz director Tom Hooper in The Danish Girl.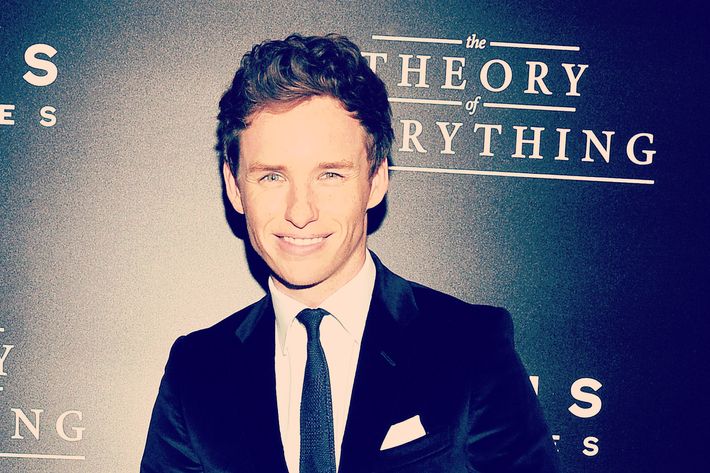 Amy Schumer
Schumer's already got a rabid following thanks to her seriously brilliant sketch-comedy show Inside Amy Schumer, but the lead role in Judd Apatow's summer comedy Trainwreck (which she also wrote) will break her out beyond basic cable, leading an eclectic ensemble that also includes Bill Hader, John Cena, Barkhad Abdi, and Tilda Swinton. Can the 33-year-old American become one of the big screen's leading funny-women?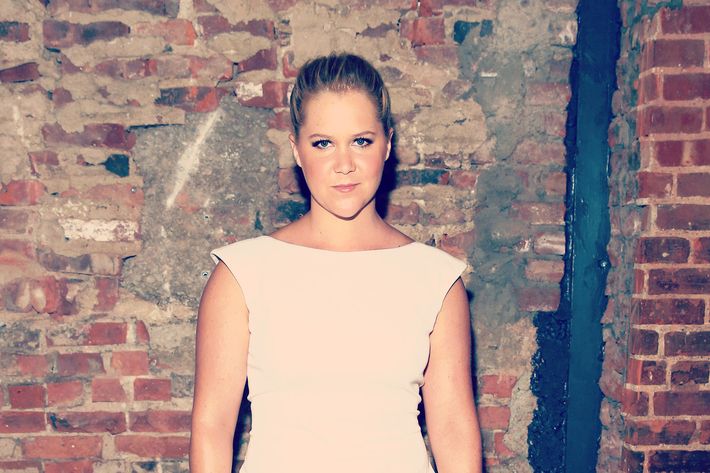 Jack O'Connell
The 24-year-old Englishman won raves for his intense work in the indies Starred Up and '71, and he'll have his biggest showcase yet in December, when he leads the Angelina Jolie–directed Unbroken as World War II hero Louis Zamperini. It's the sort of juicy role that could be tipped for a Best Actor berth, and if O'Connell does manage to land a nomination, he'll be the first young man in the 25-and-under bracket to do so since Jake Gyllenhaal for Brokeback Mountain.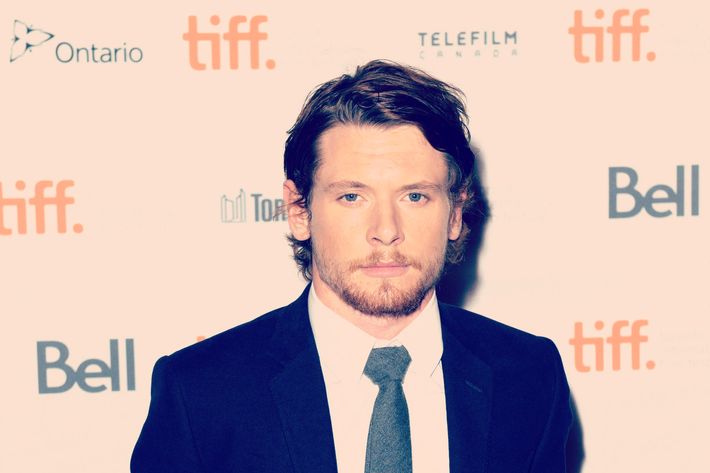 Daisy Ridley
No actor on this list is as poised for as stratospheric a transformation as Daisy Ridley. The young Brit was a complete unknown fresh out of school (with only a few bit TV parts to her name) when J.J. Abrams cast her as the protagonist in next year's most highly anticipated movie, Star Wars: Episode VII. Major agencies started fighting over Ridley immediately (she signed with UTA, then was lured over to CAA two months later), but when the rest of the world is introduced to her next winter in the most significant studio debut in ages, what's in store?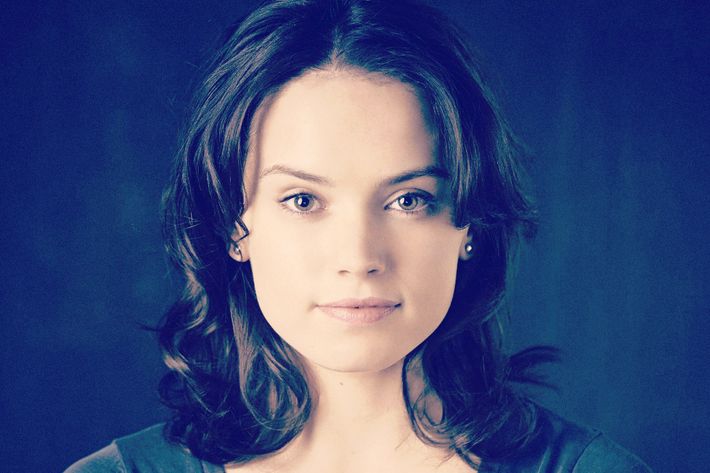 Jamie Dornan
Since Fifty Shades of Grey began as an erotic spin on Twilight, does that mean its leading man Jamie Dornan is poised for a Robert Pattinson–style breakout? The 32-year-old Irishman spent most of his career as a male model, but he's impressed in TV shows like The Fall and landed the lead in Fifty Shades (out Valentine's Day) after a very protracted casting search. It should make him a star … or, at the very least, next year's biggest sex symbol.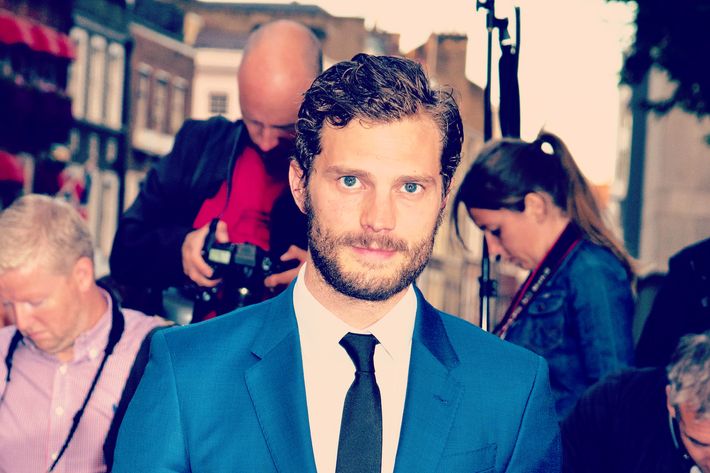 Lily James
Best known for playing Rose on Downton Abbey, the 25-year-old James will don more period frocks in two of next year's most high-profile properties: She's playing the lead role in the Kenneth Branagh–directed Cinderella, where she'll be menaced by wicked stepmother Cate Blanchett, and then she'll take on Elizabeth Bennett in Pride and Prejudice and Zombies, which purports to be a straight-ahead adaptation of the Jane Austen classic until the zombies show up. (As they do.)