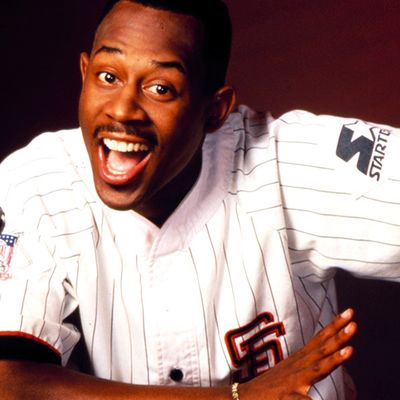 Photo: Warner Bros/Everett Collection
Netflix announced yesterday that all of Friends will finally be available for streaming come January 2015. It's a treat for those of us tired of the distorted, sped-up, syndicated versions and also tired of the truly laborious chore of putting in and taking out DVDs. But there are so many other '90s shows that are still not streaming! The fight is not over! Here is an incomplete list of other shows from back in the day that we are eager to see join (or rejoin) the streaming library. It's not that all these shows are so excellent or occupy the same kind of heart-space that Friends does, but they still deserve a chance to be revisited.
A Different World, 1987–93
In many ways, A Different World feels like more of an '80s show than a '90s show, but the point remains that people should be able to (legally) watch any episode of ADW at any time, whenever they want.
Murphy Brown 1988–98
I want to remember extremely topical jokes about Senate shenanigans!
Anything But Love, 1989–92
There used to be a lot more romance-focused sitcoms. Richard Lewis and Jamie Lee Curtis played Chicago journalists who butted heads but also fell in lurrrve. Not appointment television, maybe, but sometimes you want a love story about people who are grown-ups. Plus it's set at a magazine, back when magazines seemed cushy.
Brooklyn Bridge, 1991–93
This is one of the great shows of the '90s, and yet it never resurfaces. People love historical shows, they love shows set in New York, and everyone likes a coming-of-age story. Right this wrong, Netflix!
Herman's Head, 1991–94
Before Fox nailed down its legitimacy as a network, they aired a lot of weird stuff. Including this show, where several characters were portraying the emotions that "live" in one person. Bonus points for unusual premise!
Hearts Afire, 1992–95
Markie Post, John Ritter, Billy Bob Thornton, political rom-com — come back to us, show.
Martin, 1992–97
Damn, Gina, how is this not streaming at all? The show used to air a staggering 27 episodes per season, too, so there's a ton of Martin just waiting to be rewatched.
The John Larroquette Show, 1993–96
The show was oddly bleak and often recovery-focused, but it would appeal to folks who've watched all of Frasier and all of Intervention. It's also basically unfindable even through unsavory means, so a Netflix option would be even more welcome.
Every Bonnie Hunt Show
Even the bad ones, even the ones where she's just in a supporting role. There are 26 episodes of Grand ('90), 29 episodes of Davis Rules (91–92), five episodes of The Building ('93), and 12 episodes of Bonnie (95–96).
Caroline in the City, 1995–99
In the stream-o-verse, the question isn't really why something should be streaming; the question is, why not? Caroline in the City is sort of the ultimate "yeah, why not?" Many of us saw every episode back when it aired, and at least some of us would revisit … all of them again.
Partners, 1995
This was the one with Tate Donovan and Jon Cryer. Ah, a more innocent time.
Ned and Stacey, 1995–97
A married couple who hates each other! Ha-ha. Except it sort of worked?
Boston Common, 1996–97
I was not aware that "Boston Common" was a phrase that existed outside the title of this TV show, and on a middle-school trip to Boston, well … my mind was blown.