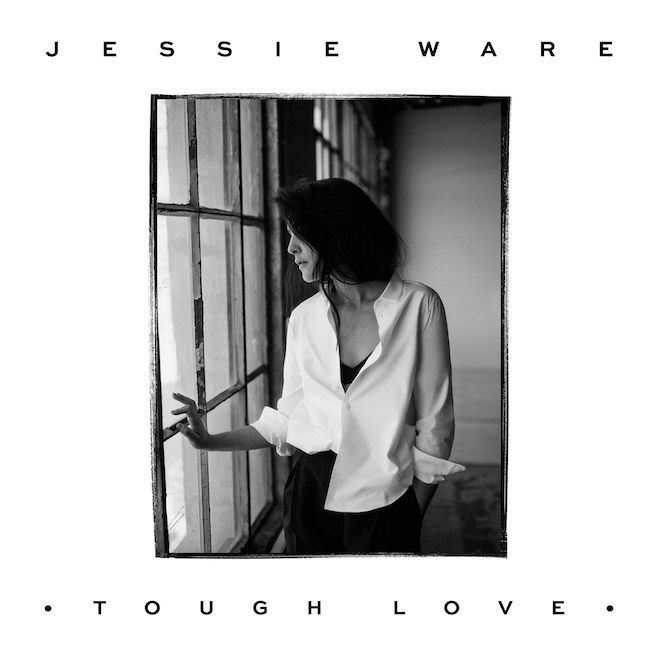 The video for Jessie Ware's 2012 single "Wildest Moments" is a master class in stylish simplicity: just a single, unbroken shot of the London-based artist — looking a bit like a marble bust with a nose ring and an immaculate blazer — singing the song as the camera slowly orbits around her, caught in the gravitational pull of her quiet charisma. Especially in the U.S., this single off her excellent debut album Devotion served as most people's introduction to Ware, and it felt rare to see a pop singer coming out of the gate with such sophisticated, un-showy confidence. (I know another Jessie who could stand to learn a thing or two from her.) Perhaps it had something to do with the fact that she'd first honed her talent a few steps behind the spotlight, touring as a backup singer for British artist Jack Peñate and filling out the sound of Florence + the Machine's second album, Ceremonials. But the "Wildest Moments" clip has its own kind of transfixing — if slightly evasive — star power: As the camera moves around her, Ware's gaze occasionally locks intensely with the viewer's, and then, in the next breath, slips away. The song flickers similarly between extremes: "Baby, in our wildest moments, we can be the greatest / Baby, in our wildest moments, we can be the worst of all."
I don't think there has yet been a Jessie Ware song about something other than love, and there may never need to be — in her music, being in love is such a glorious, terrible, straight-up kaleidoscopic state of being that she could probably get another dozen albums out of its infinite twists and turns. On Devotion, her Sade-slick pipes charted the breathless excitement of new romance ("Running"), the guilt of running away from something good ("No to Love"), and the wrenching feeling when a sure thing starts to tank in agonizing slow-motion ("Taking in Water"). These were torch songs for the James Blake era: minimalist, atmospheric, and ever-so-occasionally held back by their own glitchy hipness.
I mean this as such a compliment: Ware's new album, Tough Love, is less cool than Devotion. It's not afraid to go big, bold, and sometimes even a little cheesy on us — but who among us would not be a better person for doing the same. Case in point: There is a song called (yes) "Champagne Kisses" that even ends with a theatrical MWAH (oh, no),but it is such a gloriously unapologetic firework of a love song that it pretty much dares you to be the kind of person who would find fault with these things. (If your knees do not go a little wobbly when she sings, "This love's supreeeeme," then they are probably hyperextended; go see a doctor!) Another: The irresistibly catchy "You & I (Forever)" opens with a kind of Sahara sunrise intro that makes you wonder, between this and Taylor Swift's "Out of the Woods," if #LionKingWave is actually a thing right now. (I did see Skrillex drop a very enthusiastically received "NAH-SAVENYA" in a recent set; do what you will with that information.) Even Dev Hynes, a great songwriter who occasionally buries some of his best impulses beneath layers of artful nostalgia, gives Ware the shimmering, full-on, no-scare-quotes-necessary disco treatment here on his co-write, "Want Your Feeling." Ware is still a consummate stylist, which means she almost always stops short of pushing things too far over the top, but Tough Love finds her venturing just far enough out of her comfort zone to breathe new life into her sound. It's fun, hearing a marble bust let her hair down a little.
Some of this fresh energy has to do with her new collaborators, the most natural of which is Miguel. He worked with her on "You & I (Forever)," but his influence is more apparent on the smoldering slow jam "Kind Of … Sometimes … Maybe." ("You can even hear a giggle on the record where I'm laughing very much," she says of the song's Miguel-esque spoken-word moment, "'cause I've embarrassed myself very much. So I've learned from him to be a bit fearless.") I'm not quite as into "Say You Love Me," the fine but bland ballad she co-wrote with Ed Sheeran; once the gospel choir comes in towards the end, it feels like a pretty transparent grab for that Sam Smith Crossover Potential. And yet, can you blame her? As many people who know about Smith — actually, ideally, more — should know about the superbly talented Jessie Ware, and if Tough Love is the start of that happening, I'll happily raise my flute to it.