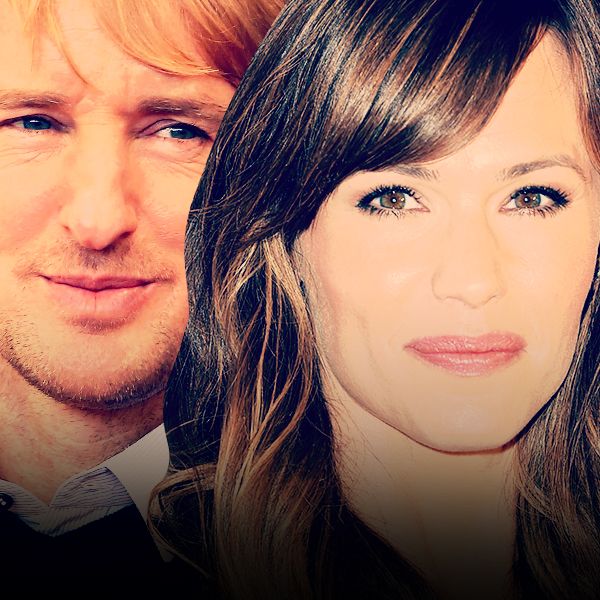 Photo: Maya Robinson and Photos by Getty
Vulture's 2014 list of the 100 Most Valuable Stars in Hollywood brought plenty of good news for surging stars like Jennifer Lawrence and Bradley Cooper, but several of the actors from last year's list were missing in action, having dropped so many places that they landed outside the top 100 entirely. Whose relinquished hold left room for newcomers like Shailene Woodley, Kevin Hart, and Chris Pratt to jump on the list, and what can those faded veterans do to get back in Hollywood's good graces? Here are five stars who could use a bit more shine.
Shia LaBeouf
When we first started tabulating this list back in 2012, LaBeouf had just come off the Transformers franchise and was sitting pretty at No. 20. He could have been one of the biggest stars of his generation … but he's spent most of his time since then making headlines instead of movies, and his many public misadventures (including significant plagiarism charges, performance-art stunts, and arrests) dropped him down to No. 64 in 2013 and off the list entirely this year. You won't be surprised to learn that LaBeouf's Tabloid Score remained super-high, but the real chill came in Studio Value: We gave more than 100 names to the studio executives we polled for Most Valuable Stars, and the 28-year-old LaBeouf earned the lowest numbers by far.

How He Can Turn It Around: Assuming that LaBeouf actually wants to get back in Hollywood's good graces — and a recent, surprisingly charming press tour for Fury suggests that he might — he'd be well-advised to emulate Joaquin Phoenix. Like LaBeouf, Phoenix appeared to commit career suicide several years back with a run of messy public performances all in the name of art, but Phoenix found his way back by offering himself up as a director's muse willing to go beyond the pale for his art. That's why Paul Thomas Anderson and Spike Jonze clamor to work with him; LaBeouf simply needs to find another hot auteur (and one more mainstream than his Nymphomaniac helmer Lars von Trier) who's willing to cosign on his career-rehabilitation papers. After all, what could be more apropos for a self-admitted plagiarist than to follow Joaquin Phoenix's playbook to the letter?
Jennifer Garner
Out of all the stars who dropped off the list from last year, Jennifer Garner commands the highest Studio Value. The problem is that her Studio Value still dropped a point from last year, owing to a recent run of meh movies like Men, Women & Children, The Odd Life of Timothy Green, Butter, and Alexander and the Terrible, Horrible, No Good, Very Bad Day, all of which drove down her Critics' Score, too. She remains well-liked and a women's magazine staple, which keeps her in the news, but those really good roles are eluding her.

How She Can Turn It Around: It was encouraging to see Garner show up in Dallas Buyers Club last year, where she turned in a solid performance (though one less flashy and attention-getting than those delivered by her co-stars Matthew McConaughey and Jared Leto). Garner really ought to seek out edgier movies like Dallas and turn down the subpar family films that studios have lately been offering her. She's bubbling just underneath our 100 most valuable stars, and all it takes is one surprising role — one reminder of the range she showed off on Alias and can command in a single well-written scene — to remind Hollywood what she's capable of.
Owen Wilson
After middle-of-the-pack placement on our 2012 list of the Most Valuable Stars, Wilson dropped 33 spots to No. 97 in 2013 and vanished from the list altogether this year. His last significant hit was 2011's Midnight in Paris, but the halo from that film didn't last long: Just a few months later, his comedy The Big Year grossed a dreadful $7 million, and follow-ups The Internship and Are You Here were critically lambasted and underperformed. Once one of the biggest, most unlikely comic actors in Hollywood, Wilson now has the profile of a movie star waiting to be snatched up by HBO.

How He Can Turn It Around: Wilson has three feature-length writing credits — Bottle Rocket, Rushmore, and The Royal Tenenbaums, all of which he wrote with director Wes Anderson — and in those films, he delivered two of his best roles. It seems like a no-brainer to suggest that by reviving his collaboration with Anderson, Wilson might also revive his own career. A one-line cameo in The Grand Budapest Hotel simply won't cut it: If the two would work together on a new screenplay with a juicy leading role, it could help put Wilson back in the game.
Michelle Williams
This indie ingenue broke jumped the list for the first time last year thanks to her springtime hit Oz the Great and Powerful, but she hasn't been seen in a movie since, and the Weinsteins yanked her next film, the period romance Suite Française, out of their 2014 awards calendar. Without an Oz sequel coming anytime soon and with no new movie projects percolating, Williams has lately spent time on the stage, headlining a Cabaret revival on Broadway.

How She Can Turn It Around: Williams signaled a willingness to course-correct earlier this month when she ditched her agents at CAA for a fresh take at rival 10 percenter WME. They'll likely continue to secure indie leading roles for Williams, but can they get her studio leads, too? "There are a lot of directors that Williams would be perfect for (can't you imagine her hitting it off with Sofia Coppola, or playing the smart nymph in something from Woody Allen?), but her new team may need to be a little pushier, getting her out in front of a new crop of ingenues like Jennifer Lawrence and Shailene Woodley who have no trouble toggling between projects both big and small.
Kristen Wiig
You've got to hand it to Kristen Wiig for sticking to her guns: After Bridesmaids became a massive hit in 2011, Universal would have backed up a Brinks truck full of cash to entice her into making a sequel. That wasn't what Wiig wanted, though. Instead, she's mostly stuck to indies since, those most (including Girl Most Likely, Hateship Loveship, and Revenge for Jolly) received such negligible releases that her fans likely never saw them. Wiig's last effort, the well-liked indie The Skeleton Twins, was a step in the right direction — finally, she had married her indie sensibility to a crowd-pleasing critical hit — but it still wasn't enough to keep her from sliding off the Most Valuable Stars list.

How She Can Turn It Around: I don't think Wiig wants the career of her Bridesmaids co-star Melissa McCarthy, but surely the studios can offer her more significant roles than she's gotten in Anchorman 2 and The Secret Life of Walter Mitty. If those better parts don't exist, Wiig should write one — after all, who wouldn't want the next screenplay from the Oscar-nominate scribe behind Bridesmaids? It was intriguing when she recently signed on to the stacked ensemble cast for Ridley Scott's sci-fi vehicle The Martian — Wiig's dramatic talents are just as potent as her gift for getting laughs — but few people in Hollywood are going to craft a better role for her than the one she can write herself.