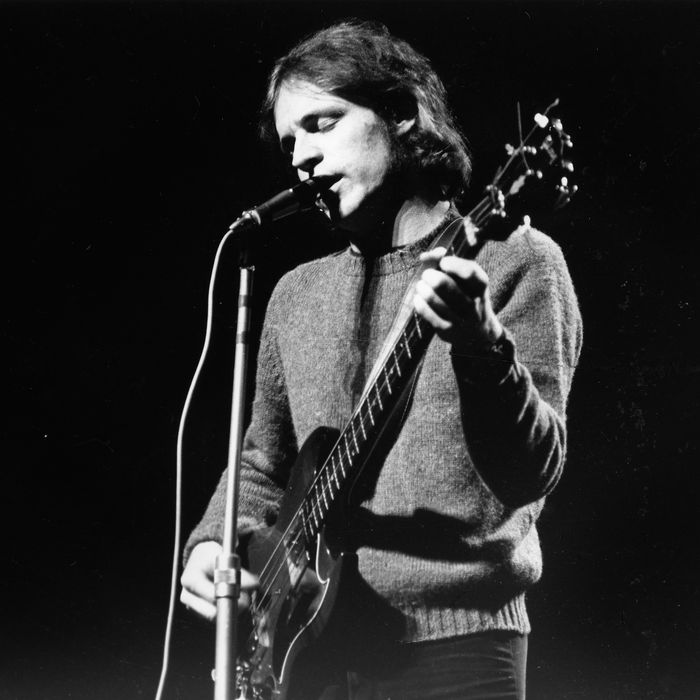 Jack Bruce, the lead vocalist and bassist of the power trio Cream, died yesterday at his home in Suffolk of liver disease. Bruce's family announced his death on his official website, with his publicist confirming. They said, "The world of music will be a poorer place without him, but he lives on in his music and forever in our hearts." He was 71.
As rock's first prominent supergroups, Cream was composed of Bruce, Eric Clapton on guitar, and Ginger Baker on drums. They came together in 1966 and quickly rose to international renown with their blend of psychedelic rock and blues. Bruce authored a number of their best-known hits like "Sunshine of Your Love" and "White Room." Their 1968 double album Wheels of Fire would be the band's apex to become the first record to go platinum. Relations between the bandmates were acrimonious, however, with Clapton writing in his autobiography that they "[suffered] from an inability to get along." They broke up later that year.
Bruce enjoyed a long career afterward, though never recapturing the commercial success of Cream. He released 14 solo albums, starting with Songs for a Tailor in 1969 and ending with Silver Rails, which was released earlier this spring.
Bruce was born in Glasgow, Scotland, to musical parents who moved around a great deal in Canada and the U.S. He attended the Royal Scottish Academy of Music on a scholarship for cello and composition. At 16, he left Scotland and joined Alex Korner's Blues Inc. in London, which included a pre–Rolling Stones Charlie Watts.
Cream was inducted into the Rock and Roll Hall of Fame in 1993, and Bruce accepted a Lifetime Achievement Award at the Grammys for Cream in 2006. In 2005, Cream reunited for concerts in Royal Albert Hall and Madison Square Garden. On his Facebook page, Clapton called him a "tremendous inspiration."