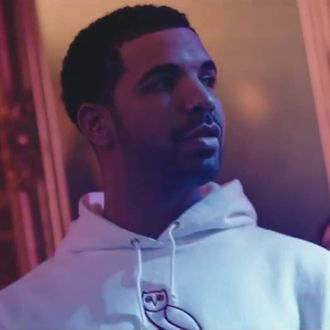 A new Drake song, "How Bout Now," mysteriously leaked online earlier this week, and Drake responded by releasing the track himself this Sunday, along with two other new songs that may or may not be from his forthcoming album Views From the 6. "That wasn't an EP. Just 3 songs that I knew some hackers had. But enjoy! Back to this album," Drizzy tweeted.
In other Drake leak news, someone on Vine posted this video of Drizzy hurling a wad of cash onto the ground before storming furiously into a D.C. club. So maybe he's not quite as Zen about those leaks as he wants us to think?
More important: Is Angry Drake the new Sad Drake? Discuss.