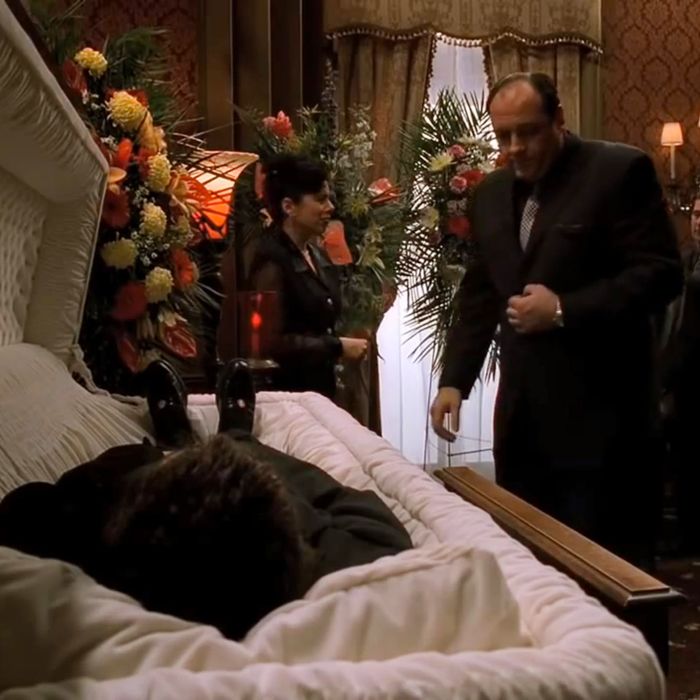 Sopranos fans, take note: Irvine-Cozzarelli Memorial Home, a.k.a. the place where Tony Soprano paid his final respects to his not-so-beloved mother, Livia, in the second episode of the third season, and where pretty much every other funeral scene from then on was filmed, is for sale. Douglas Elliman's Neal Sroka and Lisa Poggi, who are repping the property, have the 8,800-square-foot brick Georgian listed for $1.8 million.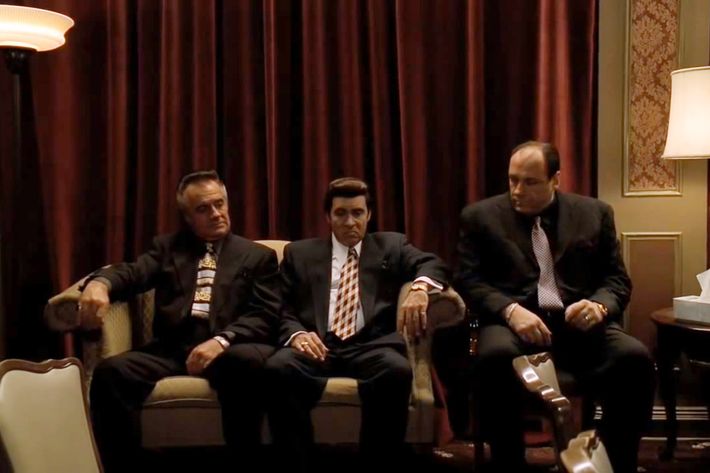 Owner James Cozzarelli Jr. — who earned his SAG-AFTRA card from appearing somewhere in the background of nearly every burial the show filmed there — says David Chase's location scouts found it just days before filming Livia's farewell. They'd been scouring New Jersey and elsewhere for an appropriately grand funeral home, but nothing had appealed until they happened to drive by his place in Belleville.
When Cozzarelli's secretary told him HBO had phoned about using the home, he was in no hurry to return their calls, convinced it was a prank. But it wasn't. And so began a relationship that lasted until the show's final season.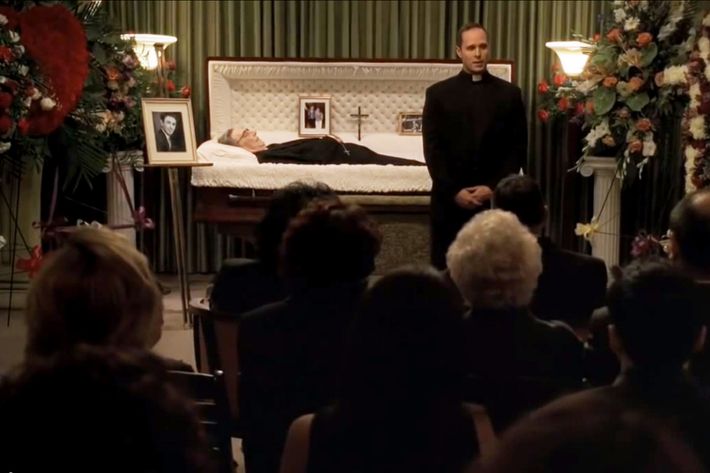 When James Gandolfini died of a heart attack earlier this year, fans created a makeshift memorial outside. Cozzarelli says the actor was a "genius" who was humble and kind to fans. "All the Italian ladies from the neighborhood would come, and they would make food for him and bring it to the funeral home," he says. "He accepted all of it. He was a precious guy."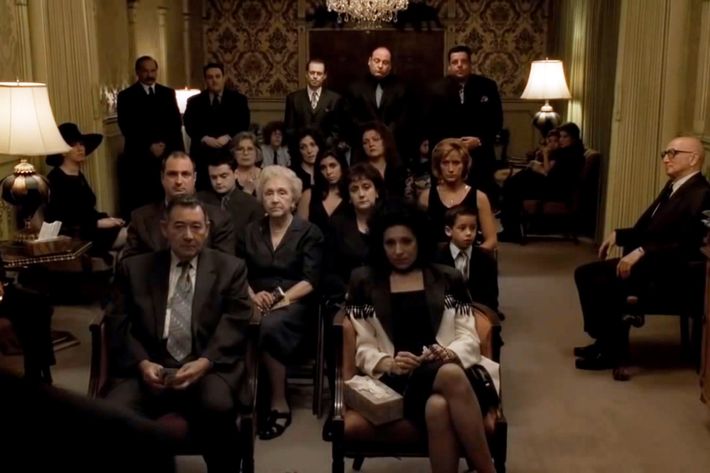 Cozzarelli's favorite scene? The one where Uncle Junior (Dominic Chianese) breaks down in a plaintive, mournful cry, which took take after take to get right. "He could turn on the emotion of sorrow so magnificently," remembers Cozzarelli, who says the cast and crew gave Chianese tons of applause. "It was otherworldly."