There's an apocryphal story in Game of Thrones fandom that goes like this: Around 1997, author George R.R. Martin saw Joel Schumacher's Batman & Robin, and, like many other people, hated it. Martin's ire was particularly drawn to George Clooney's infamous bat-nipples, and he began looking for a way to get literary revenge. Whether or not the story is true, this much is fact: Starting with 1998's A Clash of Kings, the author introduced a new phrase to the Westerosi lexicon: "as useless as nipples on a breastplate." So far in the "Song of Ice and Fire" series, Martin has used the expression to describe everything from dragonglass knives to Grand Maester Pycelle. It's clear: Despite how much GRRM loves nipples in other contexts, he really does not like them on breastplates.
Which is why it's so funny to see what sort of costumes the show's new Sand Snakes will be wearing next season. What's that they have on their breastplates? Two nipples, plain as day.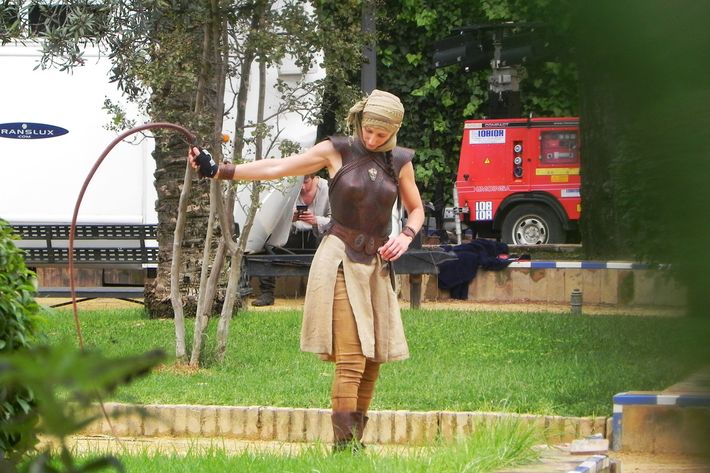 For whatever reason, an Emmy-winning costume department has decided to troll George R.R. Martin.