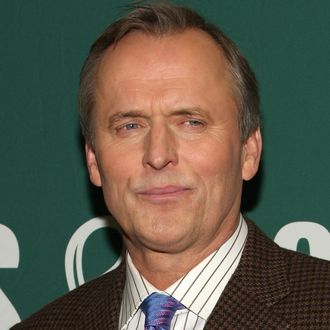 Photo: Bryan Bedder/2009 Getty Images
In a recent interview with The Telegraph to promote his latest novel, John Grisham lamented that, because of harsh sentencing laws, prisons are filled with "60-year-old white men" like himself, who "pushed the wrong buttons, went too far and got into child porn." Following a huge backlash, on Thursday the best-selling author recanted his defense of drunk dudes who somehow wind up downloading images of underage girls, saying that anyone who "participates in child pornography" should be "punished to the fullest extent of the law."
Here's the full statement posted on Grisham's website:
Anyone who harms a child for profit or pleasure, or who in any way participates in child pornography—online or otherwise—should be punished to the fullest extent of the law.

My comments made two days ago during an interview with the British newspaper The Telegraph were in no way intended to show sympathy for those convicted of sex crimes, especially the sexual molestation of children. I can think of nothing more despicable.

I regret having made these comments, and apologize to all.