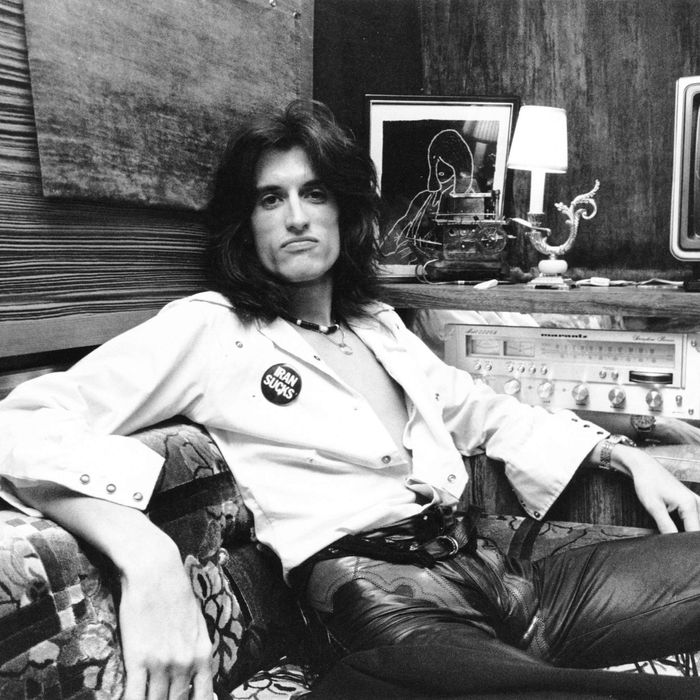 9663909
Photo: Chris Walter/Getty
Aerosmith guitarist Joe Perry has written — well, dictated — a memoir called Rocks, which will be out on October 7. As you might expect, it's filled with sex, drugs, and rock and roll. The rock-and-roll stuff will be mostly of interest to Aerosmith superfans. The drugs stuff ends about halfway through, when he gets to the part about kicking his various habits. But the sex? The sex is pretty memorable. His recollections of copulation and the flirting that precedes it run the gamut from the lurid to the vaguely illegal. The best of which is his dalliance with former Laugh-In girl Judy Carne, excerpted here. It's unknown whether Carne, who turned 75 this year, has the same fond recollections.
The months before the fall of 1972, when we actually started recording our first album, were wild. I had my first and only affair with an older woman who, in many ways, turned me out. It began in the improbable town of Framingham, a big suburb twenty miles outside Boston, where our manager Frank Connelly had a friend who owned an upstairs restaurant that was temporarily closed. We were allowed to rehearse there. Downstairs was a club where the locals liked to hang. Among them were musicians and actors performing at Caesar's Monticello, a dinner theater just down the street. One of the regulars was Judy Carne, famous for her stint on Rowan & Martin's Laugh-In, the national TV show. She was the English bombshell who delivered the "sock it to me" line. She was doing a summer run of Cabaret at Caesar's.
Judy was far more attractive in person than on TV. Off TV, her language was salty and provocative. Her body was alluring. She had a thin frame, big brown eyes, full lips, and an upturned nose. I saw her as a super-seductive pixie who dressed in the latest Carnaby Street fashions.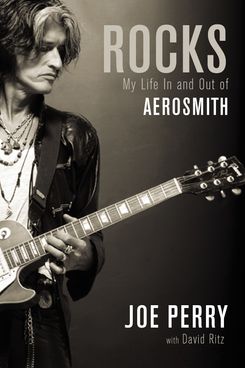 She traveled with an entourage whose aura was pure sex. Her bosom buddy was her makeup girl and confidante, a gorgeous curvaceous redhead who gave the guys the idea that she couldn't wait to get out of her clothes. It was a hot scene. The sexual tension was thick, like a stick of sweet incense. Once word got around that a Hollywood star like Judy was a nightly regular, the place was packed. No live music but loud rock and roll blasting over the sound system. It was the perfect hang for us, a band on the make. In the afternoon we'd rehearse upstairs, then head to the bar downstairs. We had the run of the place because the owner was a friend of Frank's. He'd go around telling everyone that we were the recently-signed-to-Columbia hot new band. He also ran a betting pool built upon what lucky guy could get to Judy's super-sexy assistant first.
The real prize, though, was Judy, who held court at her table. It was fun watching the rock-and-roll guys parading around like peacocks and sending drinks over to Judy's table, battling for her attention. Ms. Carne regarded all this coolly. She just sat back, drank, and watched. We'd been told that she liked good coke, which explained her frequent trips to the women's room. On her way back from one such trip she stopped at our table. The club owner had introduced us a few nights earlier, when only a few pleasantries had been exchanged. This time she walked right over to me. Someone scrambled to get her a chair. She sat down and, in her charming English accent, said, "How you doing, mate?" Before I could reply she reached over for my vodka gimlet and took a long, slow draw. "Hmm," she said. "This is really fabulous. May I have one?"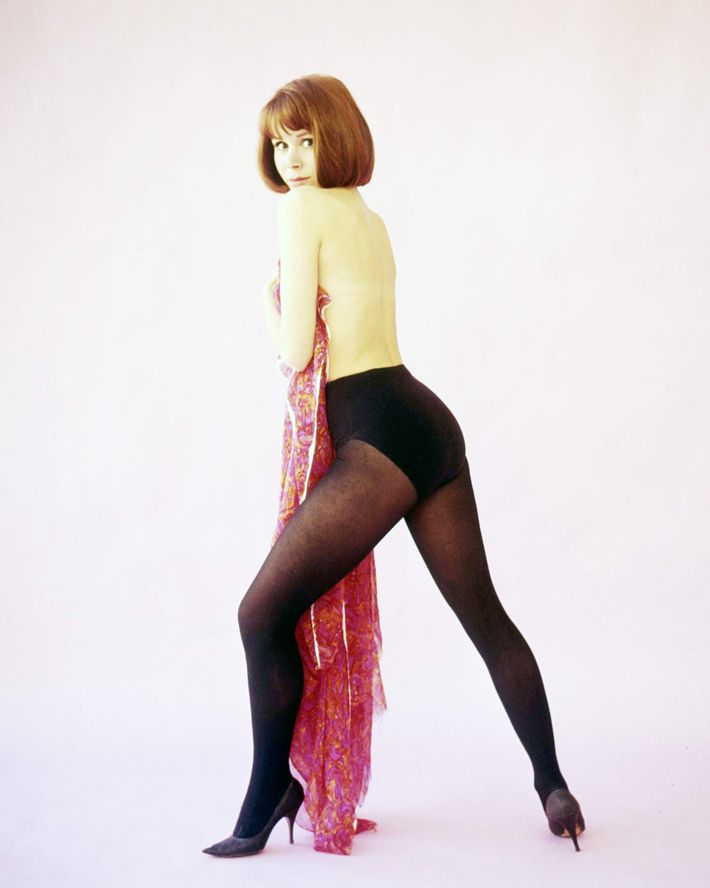 Naturally, I ordered her a drink. I was shocked that, in this crowded club of guys dying to approach her, she had approached me. At the same time, I wasn't shocked enough to pass up the opportunity to get to know her. We started chatting, the drinks kept coming, we moved closer to each other, our conversation grew more intimate, and soon the rest of the club seemed to disappear. By evening's end she asked me to drive her home in her Cadillac. We went to her luxurious house. That night we got little sleep.
Judy took me to a new dimension of hedonism. She had a doctor's bag filled with high-quality cocaine, one variety more potent than the next—bottles, pills, powders, syringes, everything 99 percent legal. She had managed to get prescriptions for everything, even the coke. She always looked her best, walking around the house in an X-rated version of the R-rated lingerie she wore in her show. She got a kick out of telling me that her voluptuous redheaded makeup girl — the chick that the men at the club were pining for — was really her makeup boy. Judy loved to laugh. She had a voracious appetite for life's pleasures. At thirty-three, she had earned her PhD in sex and drugs. At twenty-one, I was her willing pupil.
One evening near end of her run in Monticello I was driving her back from Boston when I got into a minor accident, causing her to sprain her ankle. The ER doctor recommended that she stay off her feet for two weeks. She liked the plan, checked us into the Copley Square Hotel, and freely shared her pain medicine with me. We supplemented those pills with goodies from the doctor's bag. When that supply ran low, she knew who to call. She had made connections with local dealers with products far above my pay grade.
Judy had no pretense about love and romance. She told me that her boyfriend was in Africa making a movie. After her engagements on the East Coast, she'd be heading back to L.A. to be with him. They had an open relationship.
My relationship with the band was a little strained by this episode. While living with Judy at the Copley Square, I had to curtail rehearsal time with Aerosmith. Judy required all my tender loving care. Steven kept calling, wanting to know if he could come over. On several occasions before the car accident, Judy had hung out with the band and was extremely generous with her stash. I now sensed that Steven wanted to get into her doctor's bag — and maybe get into something else. I never invited him over. Forced to stay off her feet, Judy was naked most of the time and didn't want company. I had no interest in a threesome and neither did she. We just wanted to be alone.
One night she felt strong enough to go out on the town. Her friend Bette Midler was playing Lennie's On-the-Turnpike, a jazz club on Route One in Peabody. This was the year that Midler's first album, The Divine Miss M, had been released. Barry Manilow was her musical director and the show was as campy as campy gets. I dug it. Afterward we went to her dressing room and Judy introduced me as her friend.
Bette slowly looked me up and down before saying, "Well, I can certainly see why."
I may or may not have blushed, but I certainly felt strange. Never before had a woman described me as an object of erotic appeal. Such moments do wonders for a guy's confidence. It gave me a boost, as it would any kid from the suburbs.
Near the end of my time with Judy, I went off with her on her last East Coat gig — a ten-day engagement in Philly. The band wasn't happy, because I'd be missing more rehearsals.
My last days with Judy were bittersweet. After her engagement in Philly, we drove back to Kent Street, where she stayed with me for a few days. I asked if she could stay a few days longer. I was feeling twinges of love.
"Come on, Joe," she said, "I have my career and my boyfriend. You've known about that from that start. Besides, what do you expect me to do— live in your funky apartment and have babies?"
It seemed a little harsh. My heart was a little broken. The lease on her Caddy wasn't up, so I had the use of her fancy car to console me. After dropping her at the airport, I drove up the back ramp of the Boston Garden to meet the band. I hadn't been to rehearsals for weeks. I'd been on a grand adventure. The thought of all that stimulation — sexual and chemical — had me in a deeply reflective state of mind. I had aged at least ten years. When I got to the rehearsal space I figured the guys would be glad to see me, but all I got were dirty looks.
Before Judy, I had embraced only two of the three pillars of the unholy trinity of sex, drugs, and rock and roll. Judy provided the sex part with such intensity that I felt like I'd made up for lost time. Many men — myself included — harbor fantasies of such affairs. A free-spirited woman with an affinity for unabashed sex and good coke may be seen as a gift from the heavens. The Judy Carne chapter was short but powerful. Soon after she left, another woman took her place and stayed. That surprised me, delighted me, and ultimately drove me to the brink. It was the start of a new chapter, one in which massive success and spectacular failure fought for center stage.
From Rocks: My Life In and Out of Aerosmith by Joe Perry with David Ritz. Copyright © 2014 by Joe Perry. Reprinted by permission of Simon & Schuster, Inc.