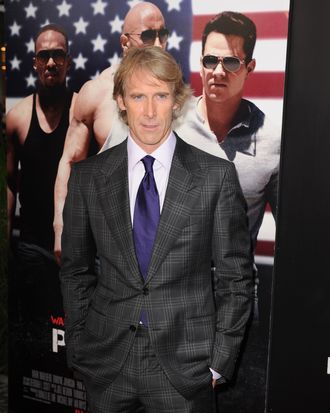 Michael Bay attends the "Pain & Gain" premiere on April 11, 2013 in Miami Beach, Florida.
Photo: Larry Marano/Getty Images
Well, this should be interesting: Variety reports that Michael Bay is in talks to direct 13 Hours, a film about the Benghazi embassy attack based on Mitchell Zuckoff's book Thirteen Hours: The Inside Account of What Really Happened in Benghazi. Our guess? Decepticons.