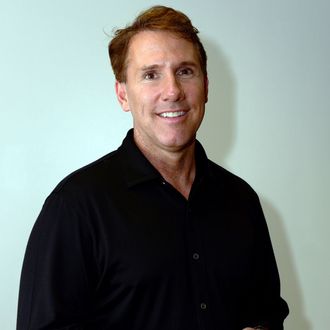 Photo: Vallery Jean/Getty
According to a new lawsuit, Nicholas Sparks isn't content with just one type of discrimination. Saul Hillel Benjamin, former headmaster of Sparks's Epiphany School for Global Studies, alleges that the author made racist, anti-Semitic, and homophobic remarks during Benjamin's time running the school. (Had he also decided to insult women, Sparks would have hit for the bigotry cycle.) Some highlights: Sparks telling Benjamin that the school's lack of black students was because they "can't do the academic work"; Sparks forcing Benjamin to publicly explain his Jewish heritage as "a vocal group of parents pilloried Mr. Benjamin"; and Sparks brushing off students' call for a "homo-caust" at the school. To make sure nobody believed the allegations, Sparks also allegedly told Benjamin's wife that the headmaster was suffering from Alzheimer's disease, without even making him a notebook of their memories together first.
Sparks's lawyer calls the suit "completely ludicrous and offensive." Read the full allegations here.