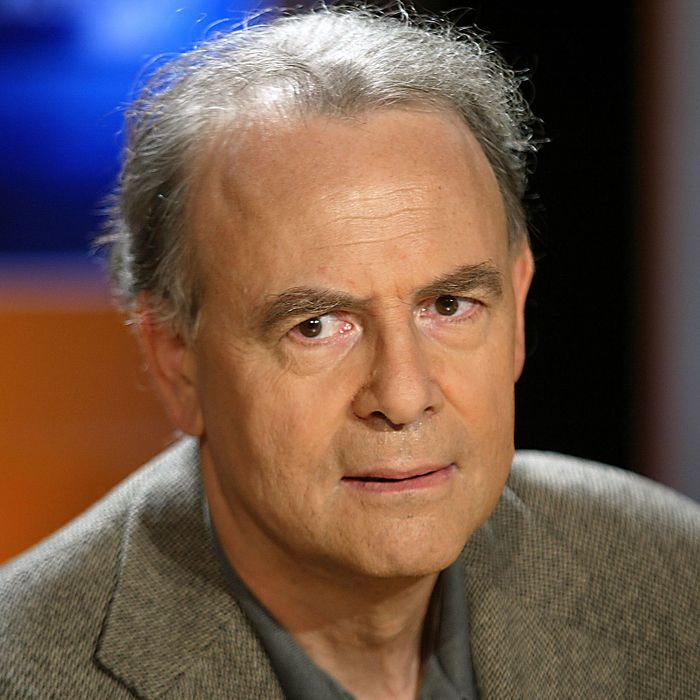 Photo: Martin Bureau/Getty Images
If your first reaction to novelist Patrick Modiano winning this year's Nobel Prize in Literature was to ask, "Who?," then congratulations, you're not French. Almost every announcement of the news has included the note that Modiano is quite obscure outside his home country, so you should feel no guilt for reading this explainer about who Modiano is and what his deal is.
So, he's a novelist?
Modiano has also written screenplays and children's books, but yes, novels are what he's mainly known for. His most famous work is 1978's Missing Person (Rue des Boutiques Obscures), a detective story that is one of only a handful of his books to have been translated into English.
What's so great about him?
In the words of the Nobel Academy, Modiano was awarded the prize "for the art of memory with which he has evoked the most ungraspable human destinies and uncovered the life-world of the occupation."
Do they mean the Occupation of Paris?
Why, yes! Modiano was born in Paris a few weeks before the liberation; his father was a Jewish black-marketer who may have worked with the Gestapo. Many of Modiano's books deal with the complexities and compromises of life under the Nazis and, in a larger sense, his work explores the collective amnesia much of France feels about the Vichy era.
That sounds Nobel-y. Was he a frontrunner this year?
Sort of. Ladbrokes had him as the fourth-most-likely winner after Kenya's Ngugi wa Thiong'o, perennial favorite Haruki Murakami, and Belarus's Svetlana Aleksijevitj. Considering basically every major writer on Earth was eligible, those were pretty good odds! Also it may have helped that he was French; France has claimed as many as 15 of the 111 Nobel Prizes in Literature. (It depends on how you define "French.") 
You think there's a conspiracy?
Probably not. France and Sweden have had a complex relationship ever since the Thirty Years War. Both say they're fine now, but they're not at a point in their relationship right now where they'd be teaming up to rig international literature competitions.
Dang. What's Modiano going to do now?
Well, he's $1.1 million richer, so he's presumably going to pay a lot more in taxes. Other than that, who knows? He refuses most interview requests and keeps a low profile. 
So it's alright that I've never heard of him?
Definitely. Almost nobody has: